Espanyol is 'plugged' to the Europa League
The open session scheduled by Gallego served to see the physical state of the template and for some 50 fans to come. Sunday, free afternoon and arrival of Marc Roca.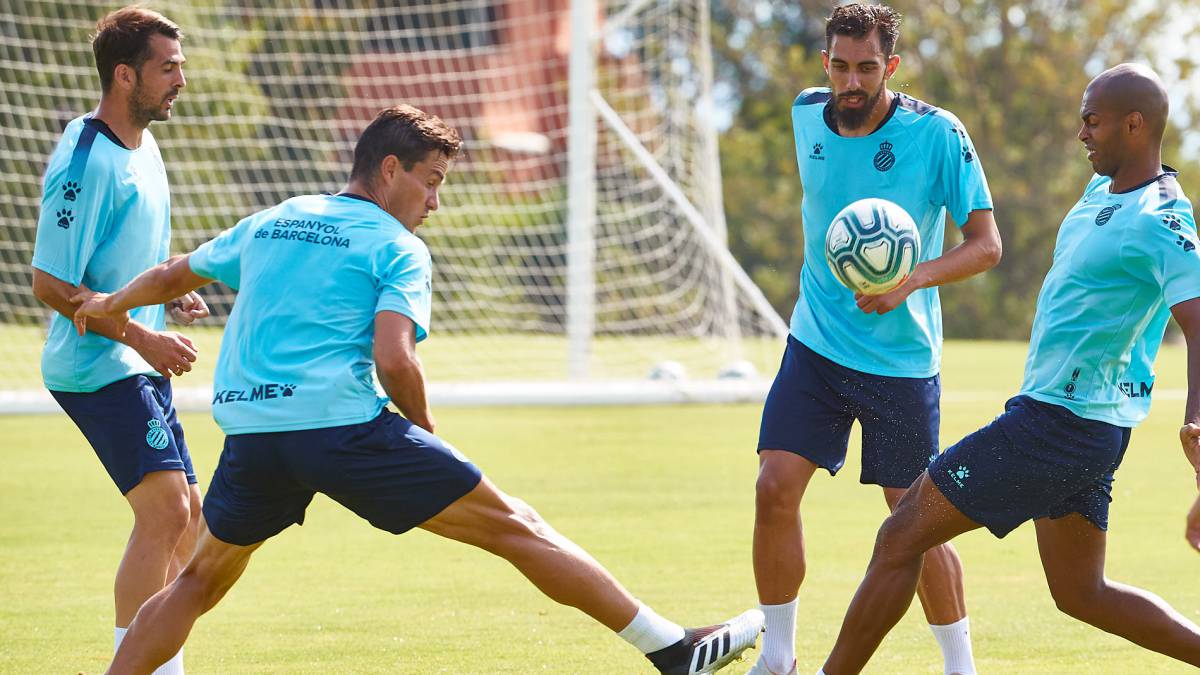 Although
time is pressing for the debut in the Europa League
on Thursday 25, and therefore prefer to prepare the team thoroughly from the spotlight,
with the arrival of the weekend David Gallego decided to open the morning session on Saturday
to the press and curious . And the fans of Espanyol responded, with some 50 followers following the evolutions of the players on one of the margins of the Torremirona hotel soccer field. On time, at ten o'clock in the morning players appeared to
to a physical and force circuit
, between tapes and weights. Then the
ball exercises
began, coinciding with the increase in temperature, which exceeded 3022222 degrees on Navata's turf. Finally, they shared the suits and Espanyol, divided into teams, played
a match
in which there were plenty of goals and paradones.
Ten days after the beginning of the preseason, the template is plugged in
, knowing the European commitment close. The routine of the parakeet will continue
this Saturday afternoon, already back to the closed door
except for the first 15 minutes, the same tone with which a priori will run the morning training on Sunday. It will be right after that session, at noon, when
players can enjoy a few free hours
, until dinner, with permission if they wish to leave the hotel and have lunch outside in the company of their partners, family or friends. Coincide that holiday with the arrival in Navata of
Marc Roca, who will join the preseason of Espanyol after having enjoyed just two weeks of vacations
, since on June 30 he won the European Under-21 Spanish team. A luxury reinforcement also in view of the Europa League preview against the Icelandic Stjarnan or the Levadia Tallinn of Estonia.
Photos from as.com