Escudero: "Reguilón and I will make each other better"
Sevilla left-back Sevilla celebrates the arrival of Real Madrid player: "We will compete for the position."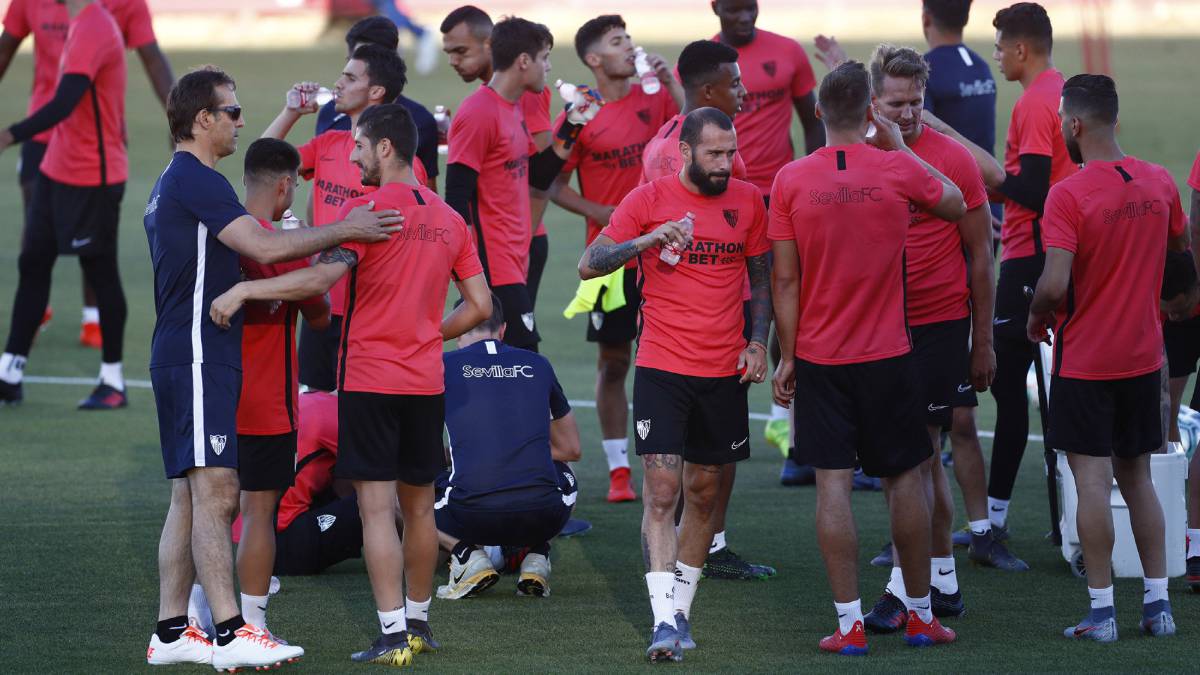 Sergio Escudero, one of the captains of the squad of Sevilla, valued the first days of preseason from Lagos, in the official media of the club: "We are doing quite progressive training We are on the right track, they are being intense and more when there ball in between. Taking sensations comes first and intensity is the most important thing for that. "
On the arrival of Lopetegui, Escudero said that" for the moment with the coach very well, the training is with a lot of ball and that is Good to get the game ideas, tactical issues will go forward but we are moving forward The little we have worked these days is that we want the ball, press and as long as possible be on top of the rival. All that will be transmitted little little by little to the whole team ".
" It is indifferent, each coach uses a different system and if the coach decides a line of four back, it will be line of four, "added the footballer, who sees the enthusiasm of Sevilla delighted: " We see that people are looking forward to start this because we do not stay with good taste of the previous year, we have to try to reverse this situation ".
Socially, Sergio has a rematch this campaign that begins: " Last season was not very good for me because of the injuries, so I really want to start playing matches and change that feeling of last year personally. " Reguilón has arrived as a new competition for him: "We are going to compete for the position, but on a personal level and off the field, we have to be good teammates because everything will be better, we are here to compete, we will make each other better and that is important because it will make the team better, with more level ".
Photos from as.com