El Alavés denies having received offers for Pacheco and Sivera
The sports director, Sergio Fernandez, said that "nobody has contacted to ask" and did not want to speculate on the situation.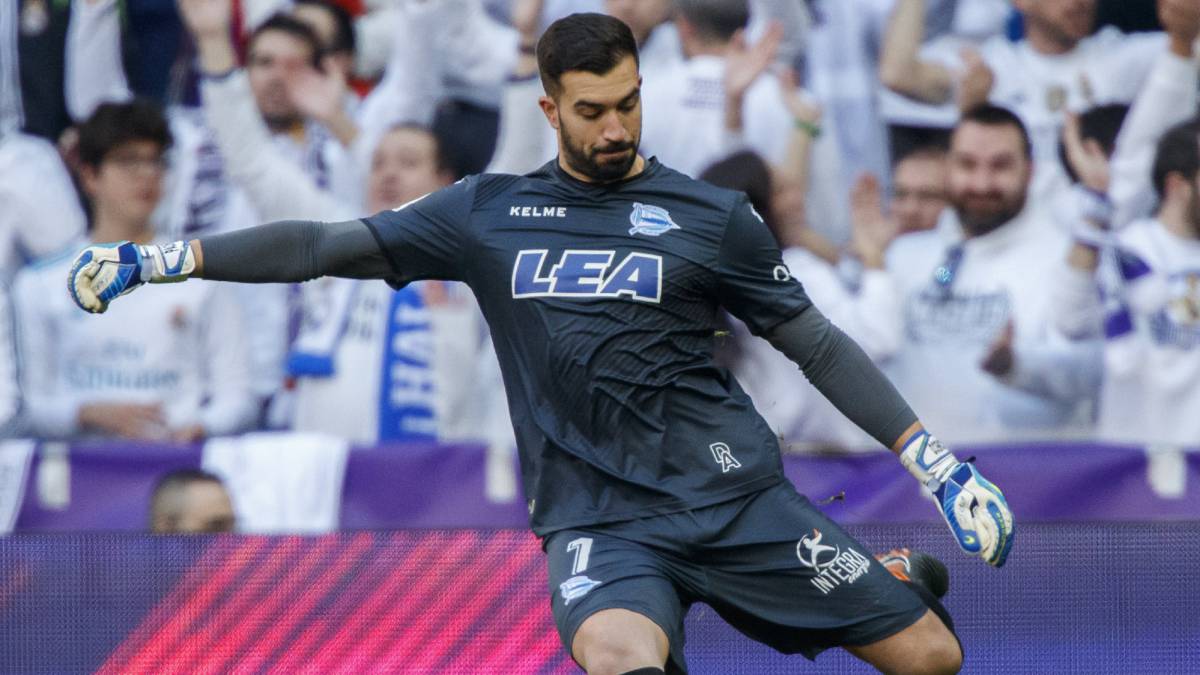 El Deportivo Alavés denied on Monday to have received offers for its goalkeepers Fernando Pacheco and Antonio Sivera, despite rumors about the possible interest by some teams.
The sports director albiazul, Sergio Fernandez, said at a press conference that "nobody has contacted to ask "by Fernando Pacheco and did not want to speculate or assess the situation.
The great performance of Antonio Sivera in the U21 Eurocopa revalued the babazorro goalkeeper and although no offer has been confirmed for the Jávea, the club remains "attentive to the market" in case they have to replace one of their cancerberos.
"The intention of Deportivo Alavés is not to sell, we want to have compact equipment, but if we receive an offer that fits and allows us to grow, we will take into account, although in this case circumstances do not exist, "argued the leader.
Other proper name is that of the Chilean G uillermo Maripán, on which Sergio Fernandez said that the "first objective" is to continue in the Alavés and that if that does not happen it will be because the club is a good operation.
For another side, Fernandez acknowledged that the possibilities of the entity vitoriana to return to count on the Argentine Jonathan Calleri are "minimal" .
Asimismo the head of the technical Secretariat of Alava admitted that "the club has taken into account" young Villarreal right-back Andrei Florin who said "it is very good player with possibilities "and you will see what the summer gives.
Photos from as.com