Dovizioso sees Márquez now unreachable: "We're not even close"
The Italian looks better in the next circuits, but not enough to fight with Marc, and Petrucci says that maybe they have reached the limit of the Ducati.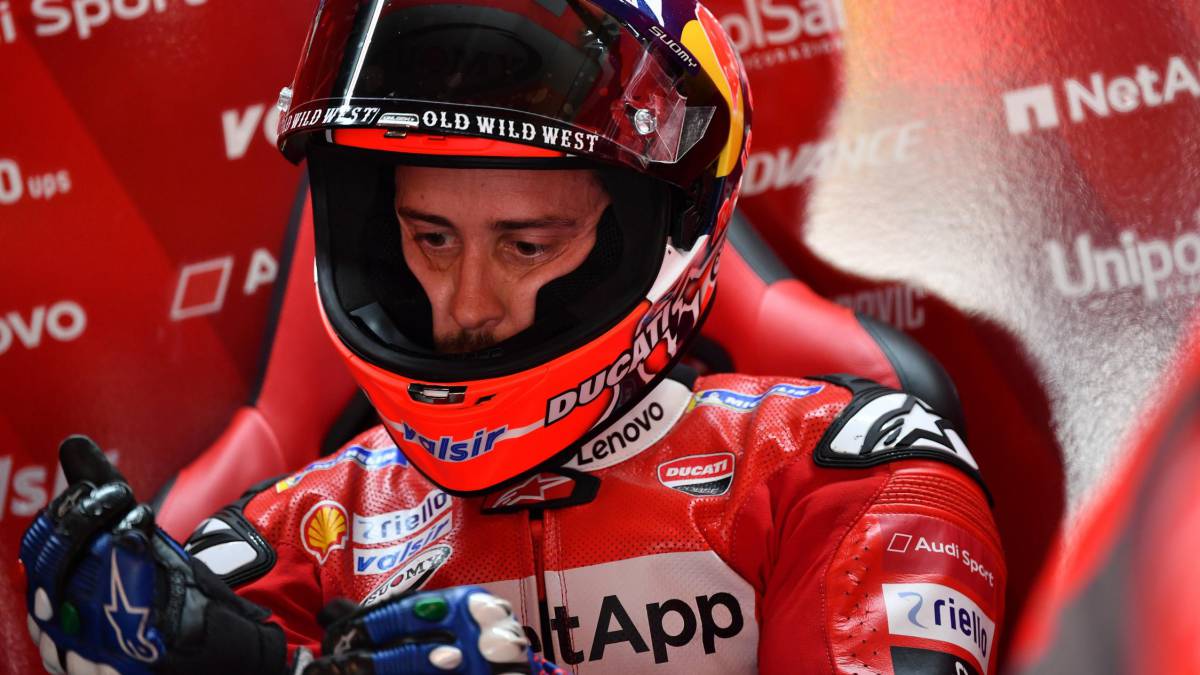 The numbers say that they are the closest pursuers of Márquez in the World Cup, but also that they are at a much greater distance than is desirable. Dovizioso and Petrucci go on holiday to 58 and 64 points of the leader of the Repsol Honda after being 5th and 4th in Germany, which translates into a distance of more than two races and in a rather delicate mood in the house of Borgo Panigale They only have two races without stepping on the podium, but what really discourages them is to see that they can not even get close to Marc to fight with him.
As Dovizioso explains it in statements made by 'Motorsport': "In the next circuits I will be more competitive, but it will not be enough even to start thinking about fighting with Marc. " The Italian says resignedly, preferring to concentrate on himself rather than on reaching Marquez:" It's not about how to recover points, because We are fighting against him, right now we are fighting against ourselves because we are not close enough to try to beat him. "
" The last two races have shown the distance from our rivals, not much to say, we are not as competitive as we would like. We are too slow in the middle of the curve, we have improved other areas and we remain competitive, but the others are raising the bar and we are still far away in the corners. I think now we must focus on that, "says Dovizioso about the main problem he sees in the Desmosedici, the curve passage.
Petrucci does not have many positive things to say about his motorcycle at the moment, and that just a month ago that In Mugello, he achieved his first victory with the official Ducati. "It is very worrying that both here and in Assen we lost half a second per lap with the winner. We are not happy at all, we did everything possible, but maybe we have reached the limit of our motorcycle ", considers Danilo.With ten races still ahead, it is soon to throw in the towel, but in Ducati every time they hold it with fewer fingers .
Photos from as.com