De Jong: "The style of play of Barça is ideal for me"
The brand new signing of Barcelona is eager to start training with his new teammates and highlights the heritage of Johan Cruyff.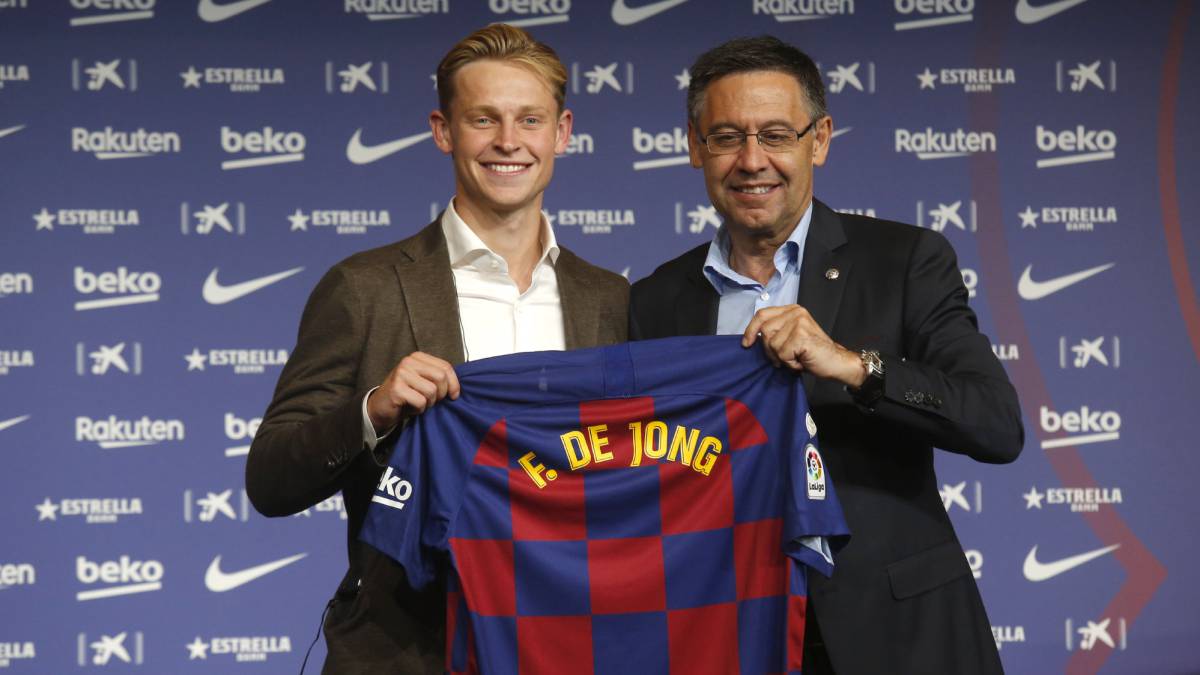 Frenkie de Jong, the new signing of Barcelona explained in an interview to Barça TV
his first sensations after a week as a Barcelona player. The Dutchman acknowledged that he is eager to start and was convinced that the game of Barcelona fits like a glove.
"Barcelona has always had great midfielders throughout its history and has a perfect game for players of midfield because it is based on having the ball in the center of the field, in control of the game ... that's perfect for me "
, explained the new midfielder of the FC Barcelona team that was presented last Friday. De Jong added that since Small always felt special predilection for Barcelona, a team that has played many Dutch and maintains a special connection with Ajax Amsterdam, team in which stood out to make the jump to the Camp Nou.
"There is a bond that unites to the two teams that is the taste for the attack game, which is the one that I like to practice and that has its explanation in Cruyff's philosophy.
It's part of Barça and A jax After Barça there is no other step forward, "he said.
The Dutchman is eager to start working with his new teammates on Monday:" I want to be with them to train, play with them and together win many titles ".
De Jong He knows who is the best in history: "He's the best player I've ever seen." "I can not compare him to players of the past because Messi is the best for me. He has everything an attacker can have." Messi is the best history player ".
Finally, the midfielder revealed his objectives: "I want to be a starter in every game, I have to work and show what I can do." Develop attack football and attractive to the public. The demand in Barça is Carning the Champions and both Barça and I are very keen to achieve the Champions this season ".
Photos from as.com