Davis learned about his signing for the Lakers ... through Instagram
The Lakers presented their new star. It will show the '3', the number used during elementary school. "The only goal, to win the ring".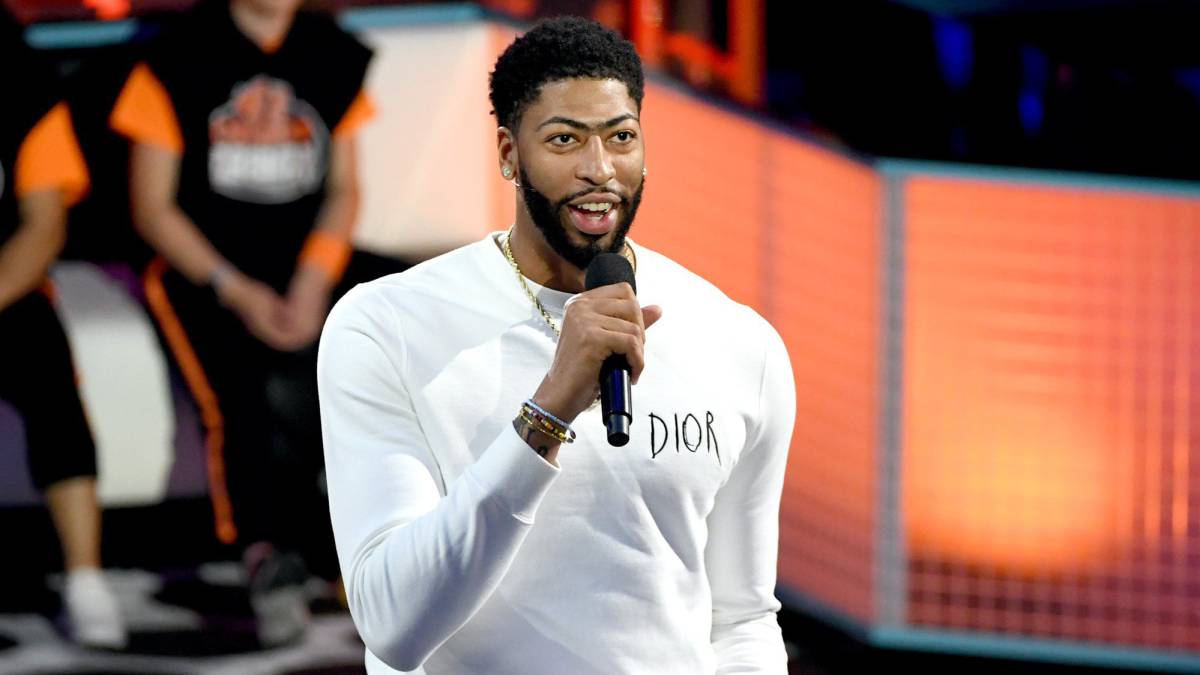 The Los Angeles Lakers, with Rob Pelinka in the lead, presented their star signing for next season: Anthony Davis. "It's a day that changes the history of the franchise," said the general manager of a team that has been remodeled from head to toe. DeMarcus Cousins, Danny Green, Avery Bradley, Quinn Cook, Jared Dudley and Troy Daniels also arrive next to the power forward. In addition, Rajon Rondo, Kentavious Caldwell-Pope and JaVale McGee repeat after playing last season in Staples.
"The only goal is to win the ring," said Davis, who will finally wear the number 3 this season and not the 23 as it was expected due to a stock problem (and economic losses) for Nike, the brand in charge of uniforms in the North American League. That dorsal is the same as the former New Orleans Pelicans player during his time in elementary school. Although he had to search through the 2K if that number was free in his new team.
"There is not a more complete basketball player in the game, there is nothing that he can not do," Pelinka underlined on the wing -pívot, who knew his transfer to the Lakers by Instagram, as he himself acknowledged at a press conference.
When his soap opera, one of the biggest of recent years in the NBA, was resolved and his agent, Rich Paul (intimate friend from LeBron James) called him, Davis did not pick up the phone. The reason? I was watching a movie and I did not want to interrupt it. When he returned the call, he jumped the answering machine and thought something was happening, so he got into Instagram and ... the rest is already known: he will play next season in the Lakers next to the King. A new era in Los Angeles begins.
Photos from as.com