Darder endorses the 'Galleguismo'
"Gallego wants to attack like a big team and defend like a small one", explains the midfielder, who gives the key: "We must have the ball, but above all know what to do and why".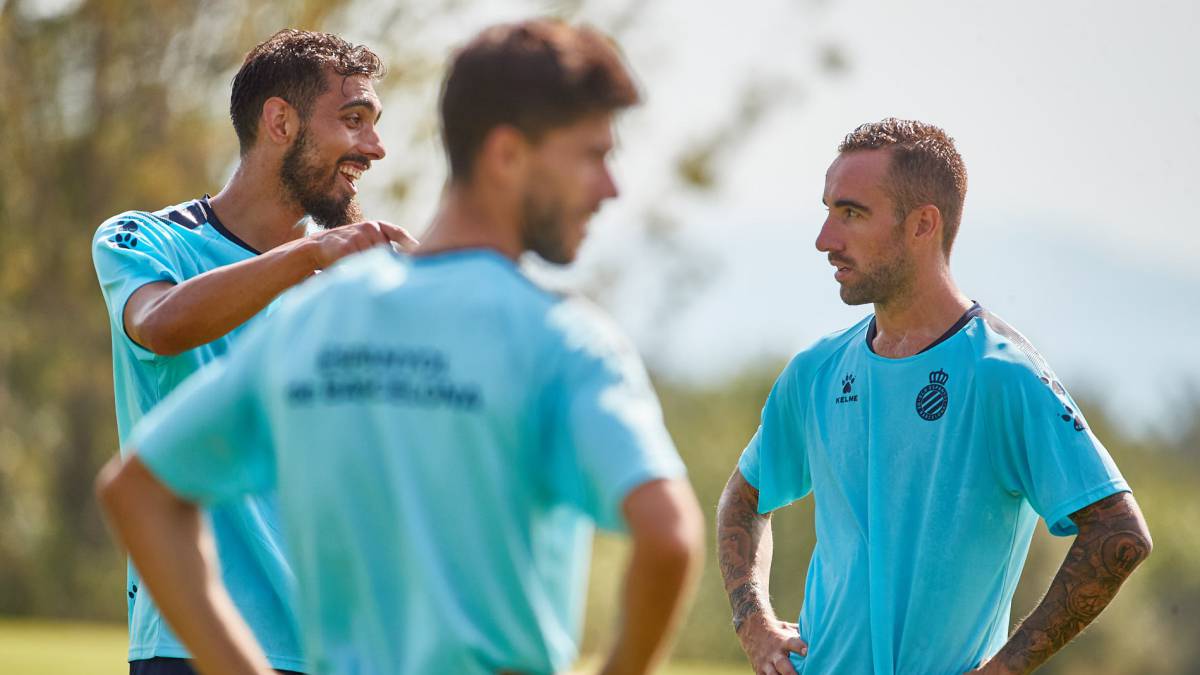 A year after creating the 'Darderismo ', with its proclamation that Espanyol could win the league title (in the sense that it should seek the win in all games), Sergi Darder goes one step further. The Espanyol midfielder points to 'Galleguismo': the philosophy of the new parrot coach, David Gallego.
"If Darderismo is compared with ambition and optimism, it is what everyone wants. Gallego is the ideal coach to continue with the growth that the player needs, "said Darder on Saturday, from Espanyol's stay in Navata. "We do not have much time to prepare, or lose, because on the 25th we have a very important game. But we are on the right track, "he said. And it shelled, about the similarities between Gallego and his predecessor, Joan Francesc Ferrer 'Rubi': "Many people would say that it is the same , because he wants to go out playing with the ball, defending with the ball, but in the small details is different" .
Y The philosophy of 'Galleguismo' is that "Gallego wants to attack as a big team and defend as a small one. We do not have stars to win every game 5-0, but we have a good team to compete, "he said.
Darder extended the explanation: " The Espanyol de Gallego is attacking with the ball, trying to have the maximum time, not have it to have but to hurt the opponent. We have many talented players, but not only with that we will win. We must have many things worked. Gallego tries to get the little details out of memory, know what to do in each moment and why, "he said.
" We should enjoy Borja and Hermoso while they are here "
For the future of Borja Iglesias, he pointed out that" what we know is that today he is with us. If he were so out, he would not train with us. We are aware that if there is an offer, they pay the clause and they want to go, there is nothing to do. But Borja is happy here and if one day he has to leave, we will be grateful ".
In the case of Mario Hermoso, he pointed out that" he has one year left on his contract ", although he added that he sees both" perfectly. They are players who give joy to the wardrobe. And that's why he would be sad if they left, but "it's the law of football."
And Darder reflected: " The fans would get tired if there were no signings, and for there to be signings, there must be departures. The team was revalued last year, and that is why they are interested in many players. They are also very grateful for the opportunities. What we have to do is enjoy them while they are here ", ditch.
Photos from as.com