Ciccone: "I lost a stage, thank goodness I'm a leader"
The Italian thought he would not reach the yellow, while Teuns celebrated his first win in a big one: "I won in the style of Purito Rodríguez".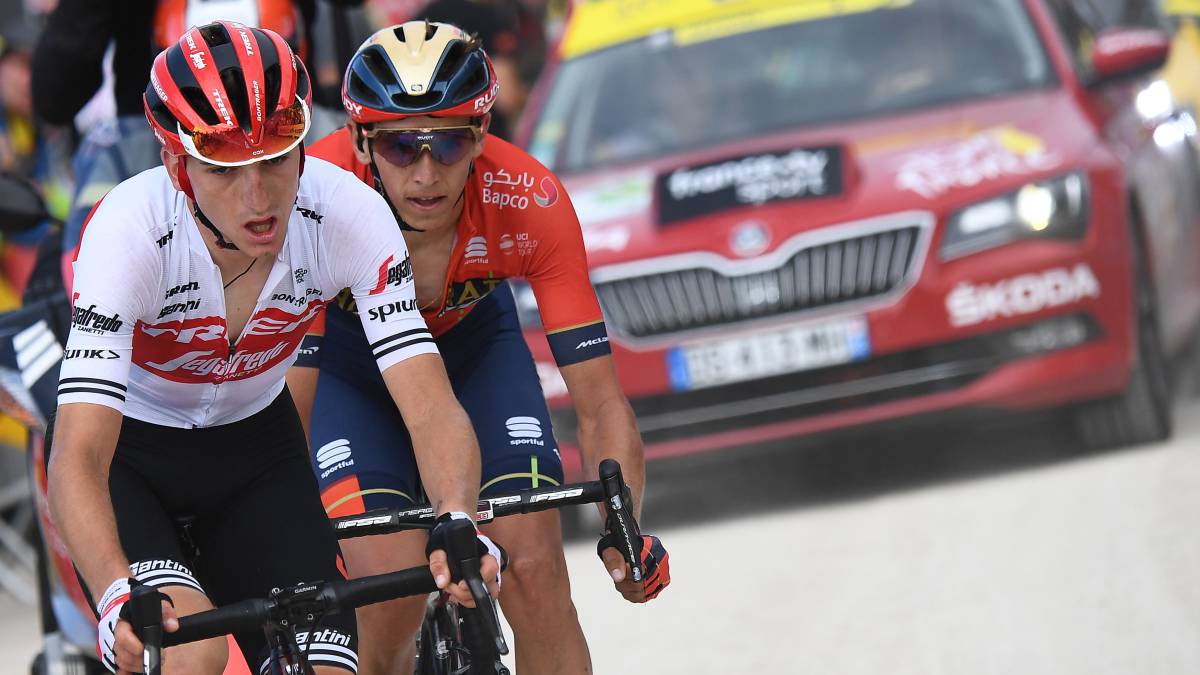 Giulio Ciccone was "very sad" when crossing the finish line of La Planche des Belles Filles: "I lost a magnificent opportunity to get a victory in the Tour de France, in a cache ascension. Teuns blew me up on the final ramps, I just had to congratulate him. " It did not count the Italian of the Trek, of 24 years, with reaching the yellow jersey: "The favorites came very fast from behind and I finished very slow ahead. I discarded the idea. When they told me that I exceeded for six seconds Julian Alaphilippe, who had attacked above, I did not believe it. Become a leader of the Tour dreams of small, but do not expect to achieve. I did it. "
The promising Abruzzese was exhibited in the past Giro. He won the best climber jersey and a triumph in Ponte di Legno, the second notch in the race of his country after which he added in the 2016 edition, in the ranks of Bardiani: "When you thought that your season could not go to more, it turns out that yes: first in the Tour after six days ". Of course, Ciccone knows his mission these three weeks: "Although wearing this garment makes me proud, I must work for Porte and for Mollema" .
Comparte surname with Madonna (Madonna Louise Veronica Ciccone) and many times they have asked about a possible relationship. "What's going on, to be called Ciccone in Italy, seems very common to me. In case you ever find out about me and read about me, you know that I like your music a lot, "he confesses between laughter.
To continue with the play on words, the Tour titled his chronicle Like a virgin. For the dramatic story of La Planche des Belles Filles (the young women of Plancher-les-Mines committed suicide not to be raped during the 30 Years' War) and for the premieres of Ciccone as leader of the round and Dylan Teuns as a winner in a big one. The Belgian of Bahrain, 27 years old, won the toughest ramps "in the style of Purito Rodríguez" . The Catalan exerts like mentor and ambassador of the equipment of the Persian Gulf, and its stamp curdles: "I love the elevated percentages, like the walls in which Joaquim won. Getting my first victory in the most important event makes me the happiest person in the world. And also my partner was here to receive me and celebrate it on arrival. "
Photos from as.com