Castro: "There is still a lot of market and many possible operations"
The president of Sevilla visited Julen Lopetegui and the staff in Lagos, Portugal: "I see the coach very happy and excited".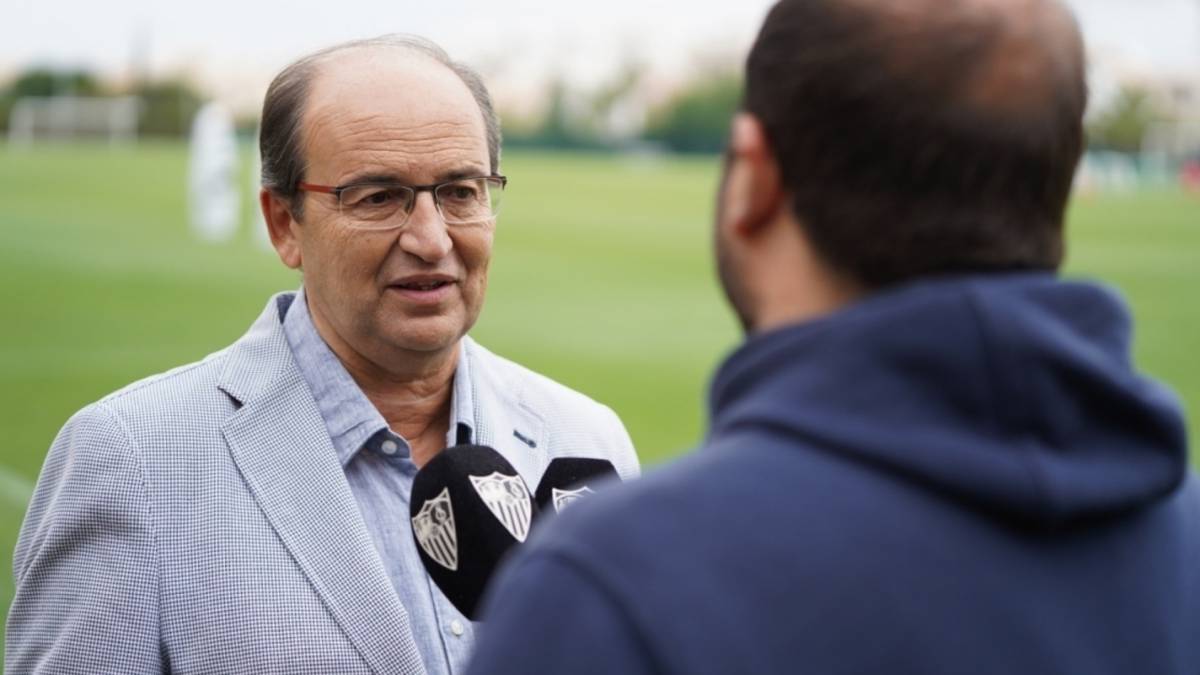 José Castro, president of Sevilla, visited on Tuesday morning the first Sevilla team at the concentration in Lagos, Portugal. Accompanied by the coordinator of medical services, Pedro Ellauri, Castro met with Lopetegui and stated in the official media that the club plans "calmly, slowly but surely." We continue working on possible entrances and exits, there is still a long time, but we are very satisfied that the spine is already training. I do not remember that we had training seven new faces so soon, it was one of the intentions and we are waiting to continue finishing that picture that Monchi is talking about. to paint and a lot to work and we are in it ".
" The entity is demanding and so the president tells the signings. " The demand is total and we must go for all the tournaments we play, do the maximum and that they know it. We are never going to change, it is what makes us different, the requirement, to be among those who are always there to try to achieve important objectives, "he added. Castro.
So early signing, create the blanket, "delights and reassures the fans. Other years, perhaps, take longer. But I do notice the illusion on the street, the desire of the fans to get their tickets and make an important season, which is what we all dream and desire. Last year we started playing officially on July 26, a lot. This year we have time to make a quieter preseason, more compensated and that the coaches can calibrate the players and the own team to arrive ready and willing to start LaLiga in August ".
Castro praised the Nerionense fans:" It's extraordinary, Little must be said, they know what to do. The work of the club is to inspire it with the effort of making the best possible team, which we will continue to do in the positions that our general sports director understands is necessary. We are making an important economic effort and that is what happens in the street, in the media and everywhere when they see the players we bring with quality, demand and category. "
Asked by Julen Lopetegui, the president stated that" is very excited, he is from the first moment. He is happy, satisfied and ready to finish that painting and that template to have the one he wants, the one that the general sports management wants and that all the sevillistas can enjoy it ".
Photos from as.com