Carlos Gimeno: another Spaniard in the Wimbledon semifinals
Carlos Gimeno will play the semifinals of the junior tournament after trailing against Czech Svricina (4-6, 6-3 and 7-5). Carlos Alcaraz fell to American Damm (6-1, 6-4).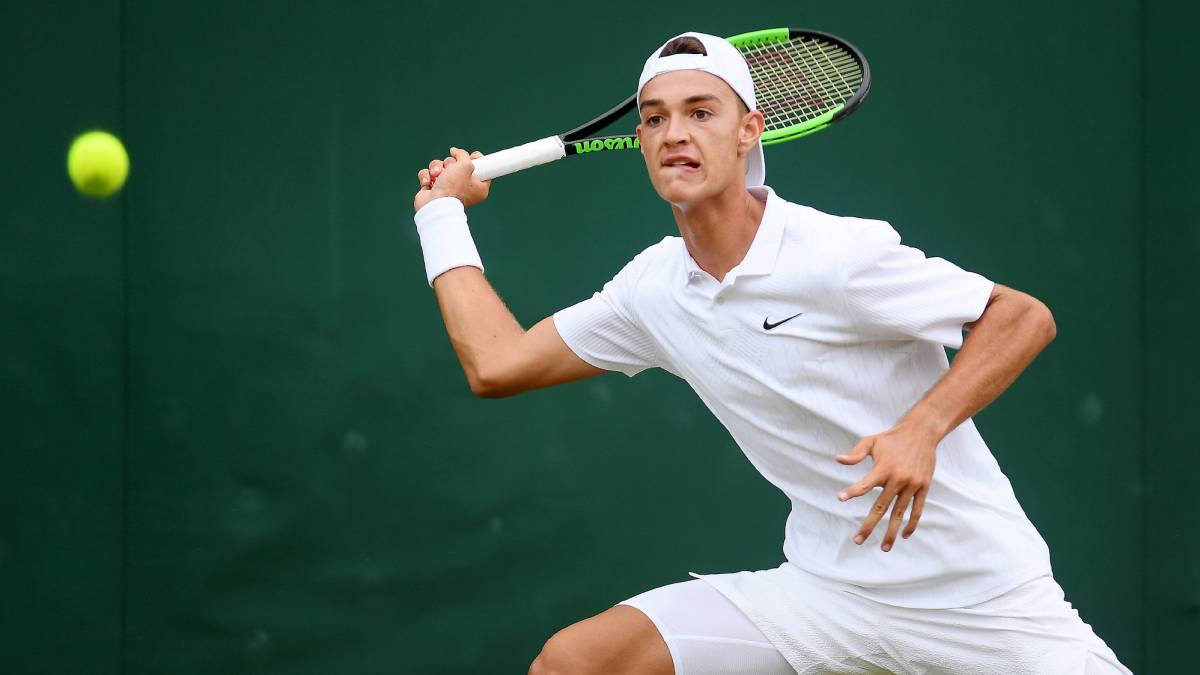 Roberto Bautista and Rafa Nadal will not be the only Spaniards in the Wimbledon semifinals. Carlos Gimeno Valero will play the junior tournament after consummate an epic comeback against the Czech Dalibor Svricina (4-6, 6-3 and 7-5) in the quarterfinals.
The Valencian just turned 18, with a plant great for tennis, it grew with the passage of minutes in a high-speed match and many winning shots (32-31) . It's the first time the boy plays on grass. Last Thursday he trained in the afternoon and on Friday he was already playing. This Friday will be measured by a position in the final with the Frenchman Harold Mayot (17th favorite). In the entire history of the tournament, only two Spaniards have lifted the title in the category: Manuel Orantes (1967) and Alejandro Davidovich (2017)
No could advance with him, the promising Carlos Alcaraz, seeded number 10, who fell with clarity before the 4th favorite of the championship, the American Martin Damm (6-1 and 6-456 minutes) . After losing the first set, the 16-year-old Murcia feinted with a comeback when he placed with a hopeful 4-1 in favor in the second set, but then fit a 5-0 run and the resulting defeat, against an aggressive rival who his 15 years is also very good looking and that was released in Grand Slams.
Photos from as.com