Captain Carriço: "Lopetegui is a direct, frontal technician"
The Portuguese defender of Sevilla analyzes the first days of the preseason and praises Monchi: "He is one of those who has led us to glory".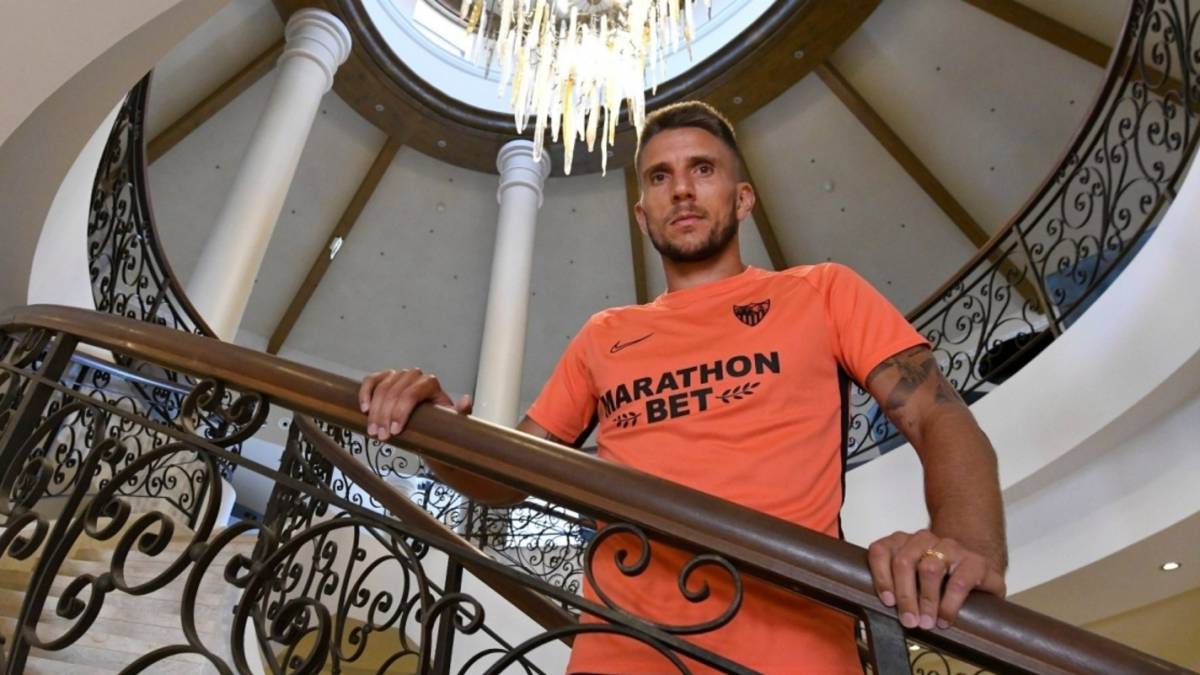 Seven seasons captain Daniel Carriço adds up for Sevilla. From the stage of the team in Lagos, in his native Portugal, the defender attended the official media of the Nervionian club to assess the first days of the preseason: "Here we have all the comforts to do a good job at the moment of starting with ideas of the coach He has transmitted a little of what he wants, a job of great intensity ".
" These days tend to be more adaptable, but the work with the ball is appreciated because that is what the player wants. It's better prepared, it's the first days and with new people We try to adapt as soon as possible and those of us who have been trying for years help. Some now have to learn the language and over time they will see that everything is going well " , adds the central.
Carriço agrees that it is important to have the signings from the beginning: "For the coach and for us it is better, because you start working from the first day and it is better to form the team. We are happy with so many people to work, because preseason games will come and it is important to distribute minutes and the team is already almost formed. "And he feels happy: " I am the same illusion and ambition, with that same commitment to Sevilla . And with more confidence this year because last year I did not know my future. After a good season, one presents itself in another way. I am one of the players that can be said to be from the house and I can transmit to the new what Sevilla is. "
The Portuguese praised Monchi:" I think he is a pillar in this club because he has been one of the it has taken him to glory. It is fundamental in the project and welcome back home. Surely with his return the club will be very reinforced. And Lopetegui: "I think he's a direct and frontal coach, he's trying to convey his ideas of identity, possession, possession of the ball and quick transitions, the first few days are being marked by that, he wants few touches to get to the area and pressure after loss ".
Finally, Carriço sent a message to the fans. "We are starting a new project, we need the whole world and the sevillistas who are with us from the first game to the last. We are going to put everything so that people are with us" .
Photos from as.com