Calendar, dates and matches of Real Madrid in LaLiga 2019/2020
Check all the dates of Real Madrid matches in the First Division Championship that starts on the weekend of August 17 and 18.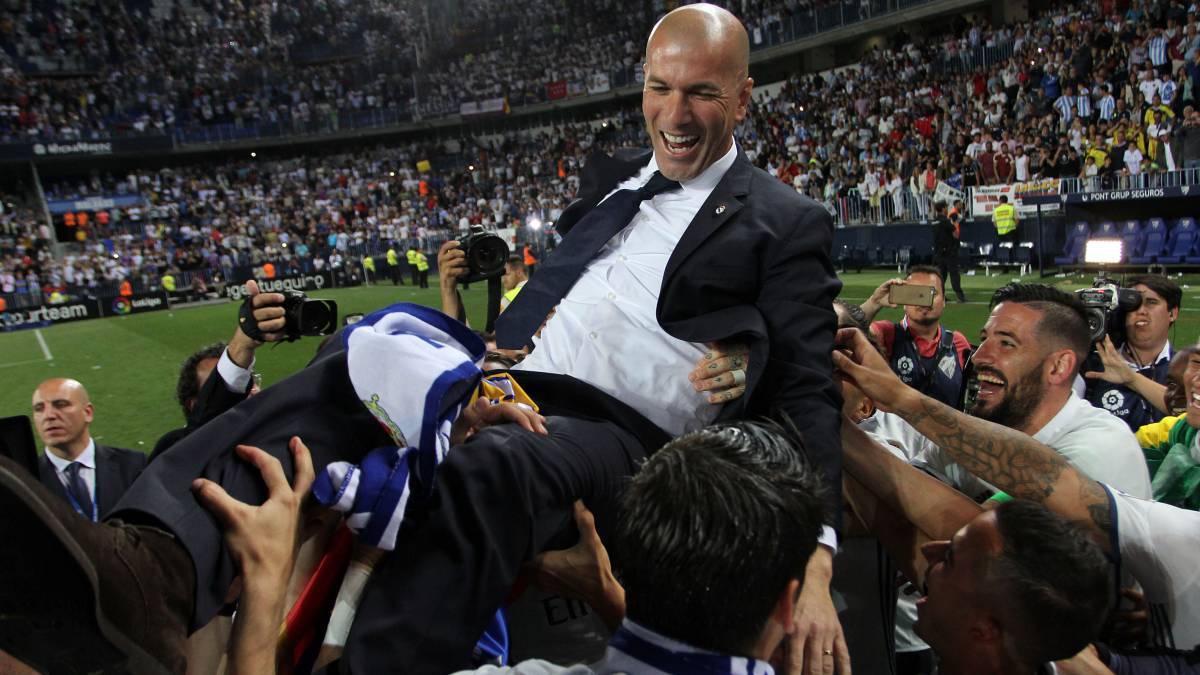 Real Madrid will look to regain the league title after two seasons of dominance of FC Barcelona. The 2018/2019 season did not go well for the white team and the search for titles starts with winning the league again. The staff of Real Madrid has been completely renovated and the arrival of Zinedine Zidane has been a breath of fresh air for the club of Chamartín. In addition, the cards of players like Eden Hazard, Luka Jovic or Rodrygo will be an extra plus for the meringues.
. Just as last season, the league calendar will be asymmetric. That means that the order of the days of the first round does not correspond to that of the second. The Zidane team will start the championship in Balaidos visiting Celta de Vigo and will close it on the weekend of May 23 and 24 by visiting CD Leganés.
First round LaLiga Santander Jornada 1: Celta de Vigo-Real Madrid (17/18 August) Day 2: Real Madrid-Real Valladolid (24/25 August) Day 3: Villarreal-Real Madrid (August 31 / September 1) Day 4: Real Madrid-Levante (September 14/15) Day 5: Sevilla-Real Madrid (September 21/22) Matchday 6: Real Madrid-Osasuna (September 24/25)
Game 7: Atlético de Madrid-Real Madrid (September 28/29)
Game 8: Real Madrid-Granada (October 5/6) Matchday 9: Mallorca-Real Madrid (19/20 October)
Jornada 10: FC Barcelona-Real Madrid (26/27 October)
Jornada 11: Real Madrid-Leganés (29/30 October) Day 12: Real Madrid-Real Betis (2/3 November) ) Day 13: Eibar-Real Madrid (9/10 November) Day 14: Real Madrid-Real Sociedad (23/24 November) Day 15: Alavés-Real Madrid (30 November / 1 December) Day 16: Real Madrid-Espanyol (7/8 December) Day 17: Valencia-Real Madrid (14/15 December) Day 18: Real Madrid-Athletic Club (21/22 December) Day 19: Getafe-Real Madrid (4/5 January) Second round LaLiga Santander Day 20: Real Madrid-Sevilla (18/19 January) Day 21: Real Valladolid-Real Madrid (25/26 January)
Jornada 22: Real Madrid-Atlético de Madrid (1/2 February)
Jornada 23: Osasuna-Real Madrid (8/9 February) Day 24: Real Madrid-Celta de Vigo (February 15/16) Day 25: Levante-Real Madrid (February 22/23)
Jornada 26: Real Madrid-FC Barcelona (29 February / 1 March)
Jornada 27: Real Betis-Real Madrid (7/8 March) Day 28: Real Madrid-Eibar (14/15 March) Day 29: Real Madrid-Valencia (21/22 March) Day 30 : Real Sociedad-Real Madrid (4/5 April) Day 31: Real Madrid-Mallorca (11/12 April) Day 32: Espanyol-Real Madrid (21/22 April) Day 33: Real Madrid-Getafe (25/26 April) ) Day 34: Athletic Club-Real Madrid (2/3 May) Matchday 35: Real Madrid-Alavés (9/10 May) Day 36: Granada-Real Madrid (12/13 May) Day 37: Real Madrid-Villarreal (16/17 May) Day 38: Leganés-Real Madrid (23/24 May) )
Photos from as.com