Cabrera Bello emerges in Lahinch and will opt for the Irish Open
The Canary left with a lap of -7 on the day of movement and will be in the main game on Sunday at a stroke of the Rock leader. Rahm and Campillo are five.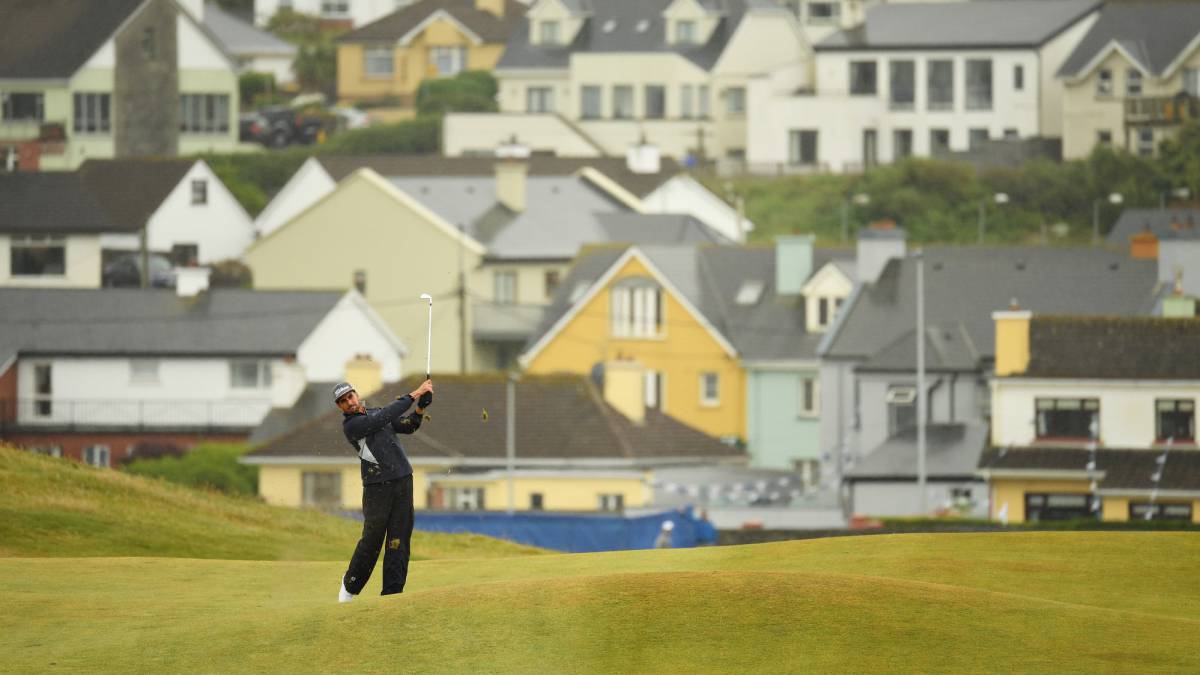 The Englishman Robert Rock touched perfection on his third run, with a card with 60 strokes (ten under par), for a total of 197 (-13) that leads him to the lead of the Irish Open, tournament of the European Circuit of golf is played in Lahinch, where Spaniard Rafa Cabrera Bello is second.
Robert Rock, 42, with two triumphs in the European Tour (2011 Italian Open, Abu Dhabi 2012), made a historical tour, as few players have managed Complete 18 holes with 60 or fewer hits. It is true that the 70 of the field couple help.
But their eleven 'birdies' (including six in the last six holes) and a single 'bogey', already have a place in the history of a European Tour that in 2018 saw Like the Englishman Oliver Fisher, in the Portugal Masters, he amazed by putting a 59 (-12) in his then second round. He could have done better, because on the 18th hole he failed the 'eagle' with a putt 10.5 meters from the flag.
At the moment, the Rock is the lowest card in the history of the tournament and it takes him to the top of the ranking, one day from the end. A behind, in one fell swoop, is Rafa Cabrera Bello, who also shone on Saturday, with a card with 63 hits (-7), with nine 'birdies' and two 'bogeys'. El canario shares position with Englishman Eddie Pepperell; while the South African Zander Lombard, who started the day as a leader in solo, is now fourth, two strokes from the head.
Notable also the third card of Jon Rham, with 64 hits (-6), ending with an 'eagle ', after five' birdies 'and a' bogey'. Barrika is ninth, five hits from the leader, and will try to come back on the last day to win a tournament that he won in 2017. Jorge is in the same position Campillo, that this Saturday closed in 69 (five 'birdies', a 'double bogey', two 'bogeys') .
The best Latin American is the Mexican Abraham Ancer, twenty-second, seven hits from Rock, after 71 ( three 'birdies', three 'bogeys') of this Saturday. The Argentine Andres Romero is twenty-ninth, nine blows from the head, after 68 (-2) of his third run.
Photos from as.com