Cabal and Farah make history for Colombia with the title in doubles
Juan Sebastián Cabal and Robert Farah won the first Colombian Grand Slam trophy by defeating the French Nicolás Mahut and Edouard Roger-Vasselin in the final.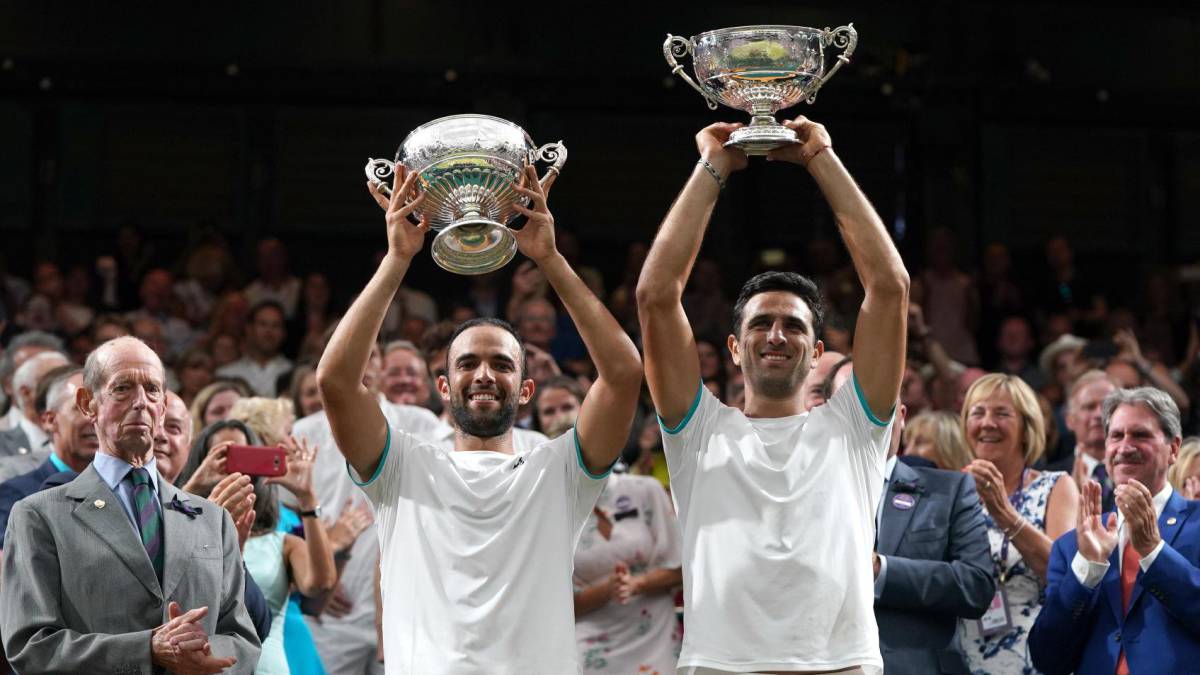 Colombia is celebrating, because two of its compatriots won this Saturday the first men's doubles title in Grand Slams in the history of the country. They are Juan Sebastián Cabal and Robert Farah, two of the best doubles in the world, who could finally raise a great trophy by winning in the Wimbledon final the French Nicolas Mahut and Edouard Roger-Vasselin, in an epic game with four tiebreakers and solved in the fifth set: 6-7 (5), 7-6 (5), 7-6 (8), 6-7 (5) and 6-3 in 4h: 57. Cabal won the mixed doubles title in the The Australian Open in 2017 with the American Abigail Spears, and Iván Molina, did it in the same specialty but at Roland Garros 1974 with the then Czech Martina Navratilova.
Series heads number two, Cabal and Farah took out the thorn of not succeed in a major after 29 participations together. In 2018 they lost the Australian final and now the reward has come to all the work and dedication.
Six years ago they had faced Mahut and Roger-Vasselin, in Nice, with victory for them. This time the match was very hard and until the end the French fought with rest risking even their physique. In the decisive game of the fifth set, Mahut received two tremendous balls, one in the chest and one in his genitals. He continued playing, but they fit a break that ultimately turned out to be decisive in the only unresolved manga in the tie-break. This is the 15th title of the Colombian couple (11 on the ground, two on hard and two on grass, this Saturday at Wimbledon and Eastbourne a few weeks ago), which has been known since the age of five. The triumph places them as duo number one and in the world ranking of doubles share the second place. The Spanish golfer Belén Mozo, of the LPGA, encouraged her boyfriend, Farah, at the All England center.
Photos from as.com