Bautista, Feliciano and Verdasco start at the top; Carreño, KO
Bautista won Gojowczyk; Feliciano López, to Giron, Verdasco to Majchrzak and Granollers to Sonego. Popyrin swept Carreño and Edmund did the same with Munar. Carballés yielded to Kecmanovic.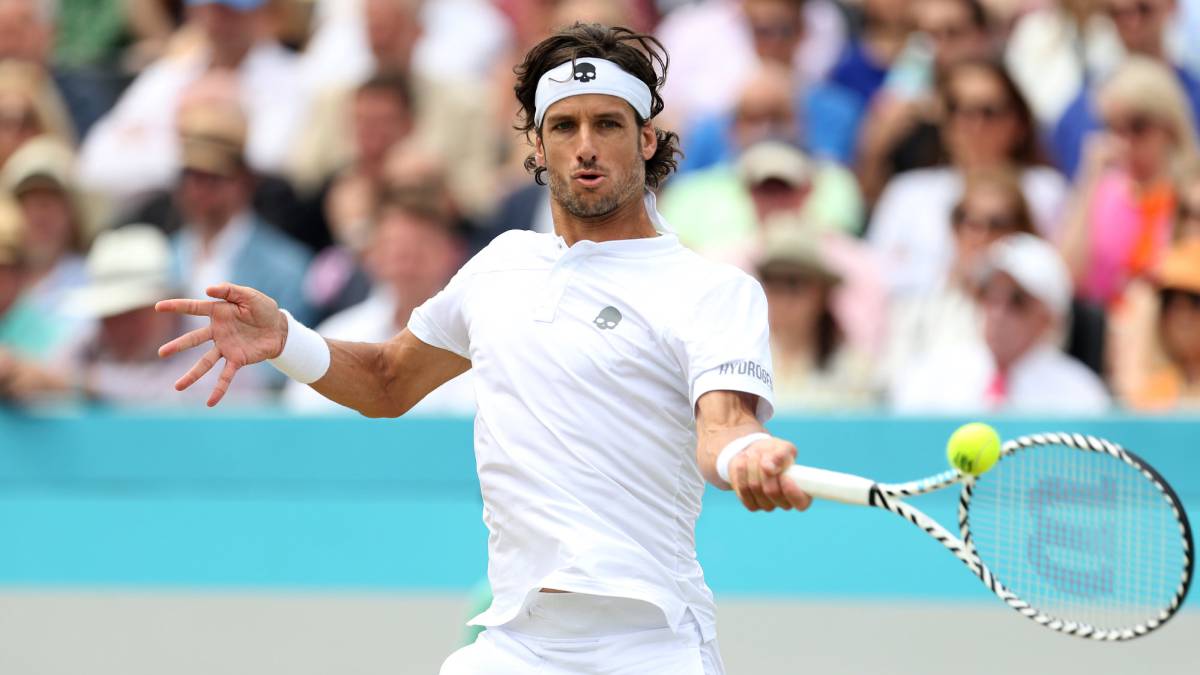 Roberto Bautista, Feliciano Lopez, Fernando Verdasco and Marcel Granollers debuted in the 133rd edition of Wimbledon and did so with quick and comfortable wins to get into the second round.
Bautista won without problems to the German Peter Gojowczyk (6-3, 6- 2 and 6-3 in 90 minutes) . The Spaniard completed an impeccable performance with only 11 unforced errors and 31 winning shots and was good with the serve, so he only lost it once in the whole game. This Monday is the fourth victory of Bautista against Gojowczyk in many other duels. Now he will face the Belgian Steve Darcis, who beat another German, Mischa Zverev, by 6-2, 6-4 and 6-4.
Feliciano Lopez also did not struggle to get rid of the American Marcos Giron, whom he had never faced before. The Toledo, who comes to double in Queen's, with the titles of singles and doubles, also won in three sets (6-4, 6-2 and 6-4 in 94 minutes). Very safe (12 errors), Feli dispatched 16 aces and did not give a single breaker to his rival. Now he will face Russian Karen Khachanov, who beat the unknown Korean Soonwo Kwon from the previous one (7-6 (6), 6-4, 4-6 and 7-5) . "Winning today was a good step forward "said Lopez.
Fernando Verdasco did not suffer to overcome the Polish Kamil Majchrzak, who came from the previous and could not contain the game of Madrid before falling by a triple 6-4 in 1h: 48. Verdasco was shot after playing at Queen's and Eastbourne. It was noted in the pace that put a match that dominated with 37 winners and only 16 failures and in which only suffered a little when he lost his serve in the first set when he was already a break ahead. Verdasco expects now rival: Edmund or Munar.
Marcel Granollers, for its part, got rid of the Italian Lorenzo Sonego, number 46 of the world of 24 years, in three sleeves: 7-6 (4), 6-4 and 6-4 . The 33-year-old and 105-year-old from Barcelona managed to return to a second round of the British Grand Slam after qualifying last year and the first round in 2018. He did so with spectacular statistics: 40 winning shots for only 10 unforced errors. The French Ugo Humbert, who advanced by the withdrawal of Monfils, will be his next rival.
Carreño, Carballés and Munar say goodbye
Pablo Carreño, who came from losing in the semifinals of the Antalya tournament against the Italian Sonego, could not overcome the first round against the Australian of the previous Alexei Popyrin, which won him too easily, too much: 7-6 (2), 7-5 and 6-2 in 1h: 52. The gijonés had not had almost time to adapt to the tracks of Wimbledon and now he will only be able to play in doubles with Feliciano López as a couple. The young man of 19 years and 101st of the world was able to add 56 winning shots (15 of direct kick) and break the turn of a disappointing Carreño five times. The key was in the tiebreak of the first set lost by the Spaniard, who could not react after the push of Popyrin.
Roberto Carballés, who was measured with the very young (19 years) Serbian Miomir Kecmanovic, could only win the first set and he was fired in four: 2-6, 6-3, 6-3 and 6-1. In his first appearance in the main draw, Kecmanovic showed off with 38 winning shots for 17 unforced errors and a good 74% of points won in the network (25 of 34). Now the French manager Benoit Paire awaits him in the second round.
As regards Munar, same trend as Carreño. Although in his case had a more complicated rival than the Asturian: 24-year-old Briton Kyle Edmund, number 30 of the ATP. With 70% of the first and 46 winning shots for 37 unforced errors, the native of Johannesburg beat the Balearic, very fallon in his ascents (18 of 32 converted) and when he had broken balls (10 of 15 failed), with a triple 6-4. Edmund will have to measure himself now with another Spaniard, Fernando Verdasco.
Compare and results of the Wimbledon men's tournament.
Photos from as.com