Bautista approaches the Masters: he is seventh in the race
Roberto Bautista could accompany Rafa Nadal, already classified, in the ATP Finals that will be played in London from November 10 to 17, the month in which he plans to get married.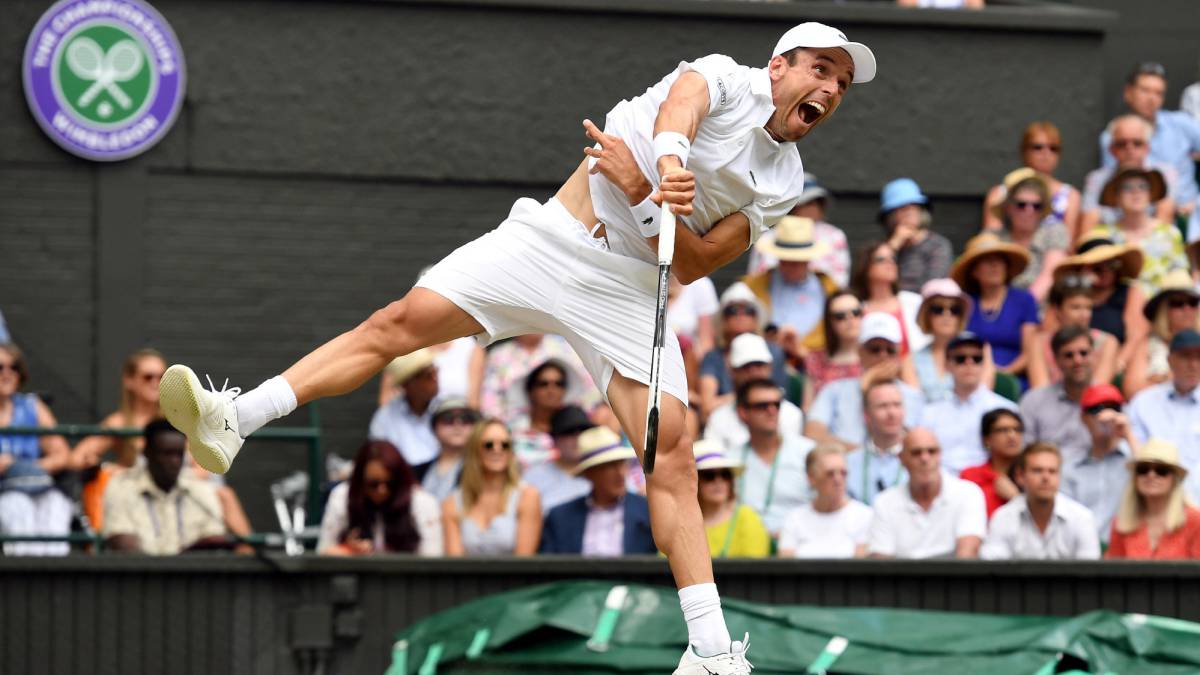 The great tournament that Roberto Bautista has done at Wimbledon, where he lost Friday in the semifinals to Novak Djokovic, could have a great reward beyond the sporting prestige and the gains the Castellon has accumulated for his magnificent role in the tournament. Bautista has added 720 points that place him right now seventh in the race to the ATP Finals, the Masters Tournament to be held in London from 10 to 17 November.
El Spanish, which will climb to 13th place in the world ranking with 2,320 so many , has in the race 1,980 and he steps on the heels of the sixth, the Japanese Kei Nishikori, who accumulates 2,070,. Behind, in the eighth place, the last one that gives tickets to the Masters, is the Russian Daniil Medvedev, with 1,855. And the ninth, the Italian Fabio Fognini, adds 1,640, to 340 of Bautista.
From here to London, Roberto defends 150 points in Gstaad; only 10 in the US Open (fell in the first round); 90 in St. Petersburg; none in Beijing; 90 in Shanghai, 90 in Basel and 45 in Paris. So has a lot of room to increase his account. He is closer than ever to playing his first Masters and to accompany Rafa Nadal, first and only classified so far. Now he enjoys his bachelor party in Ibiza and his plan was to marry in November with his girlfriend, Ana Bodí Tortosa. Maybe you have to adjust the date ...
Photos from as.com