Baptist suffers with the Ducati
The '19' lost the lead in the World Championship after his problems with the Paginale V4 R: "The bike moves a lot, physically I ended up destroyed."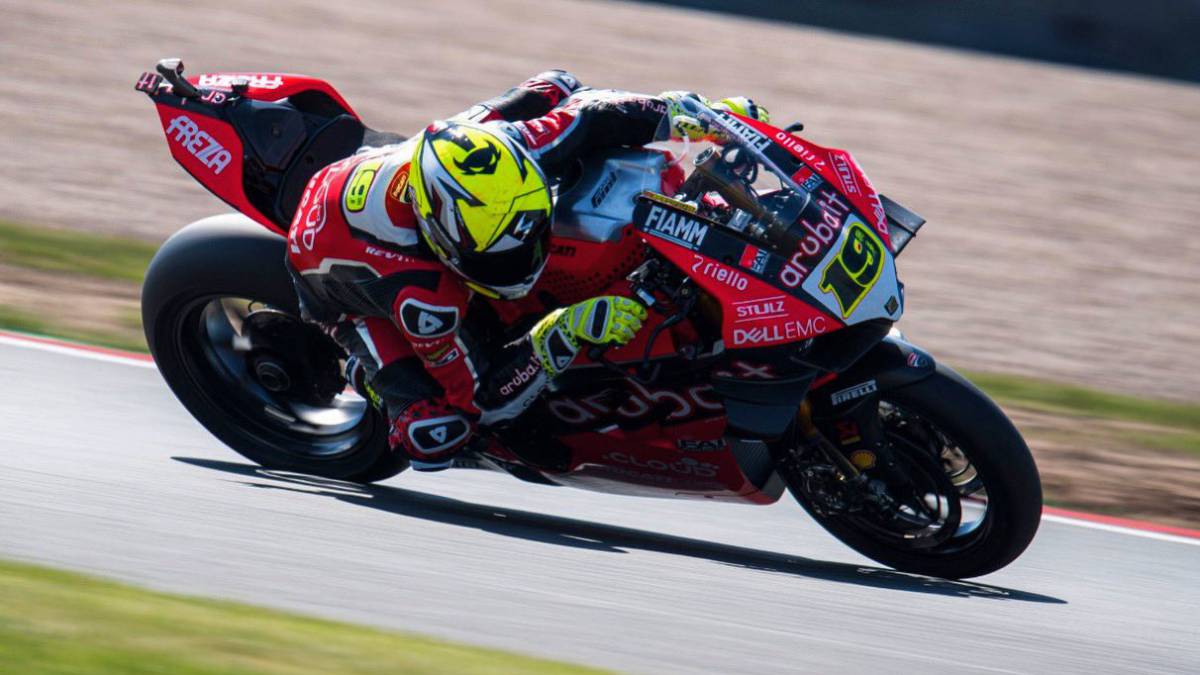 Alvaro Bautista is no longer leader of the Superbike World. The Spanish driver lost the lead in Donington Park after falling in Race 1, finishing fourth in the Superpole Race and finishing third in Race 2. As he himself has acknowledged, he had many problems with the Paginale V4 R throughout the weekend.
"I knew it was going to be difficult because we are suffering a lot on this track with stability in this kind of conditions with the track a bit bumpy and without a lot of grip la motorcycle moves a lot and I have to fight a lot with it to keep it straight, I tried to do my best in the morning, but physically I ended up destroyed ", comments the talaverano. "Apart from the effort of having to drive the bike I had to hold on tight to the handlebar to move less.The truth is that it has been very hard physically," he adds.
Pese to have all these problems and lose the leadership, Bautista considers that having fought the Kawasaki was already a good result. "Here the Kawasaki were very fast and good the fact of having been with them and even having beaten some as it has been a good result I saw the circumstances that we had and how we had to fight with the bike because I think it was a good result. Now we will continue working as we are doing and look forward ", explains the Ducati rider.
This is not the only positive thing that the talaverano has got out of this weekend in Britain. Bautista says it was important to finish the two races on Sunday because "after the Carrera 2 of Misano and the underwater race with both falls it was important to get confidence again in the races" .
Your great start to the season is behind us and his mistakes in the last dates have given life to a Jonathan Rea who is already in front of him in the World Cup. The distance between them is 24 points, something that Bautista still does not worry about since "in the championship everything can happen". "We have arrived leaders this weekend with an advantage and now we are going seconds with an even greater advantage." "Everything can happen and we have to try to continue working as we are doing", says Spanish.
"Surely this season is difficult because they are many new things for me and also for Ducati with a practically new bike, without references. Then in some conditions we are suffering a little more, but we have to look forward, we must continue working as we are doing and take advantage the maximum in each situation, "he concludes.
Photos from as.com