Ana Carrasco, ambassador for the campaign #EllasConducen
The Spanish pilot, world champion in Supersport 300 of the World SBK, participates in the campaign against gender stereotypes together with the DGT, Midas and Ayuda en Acción.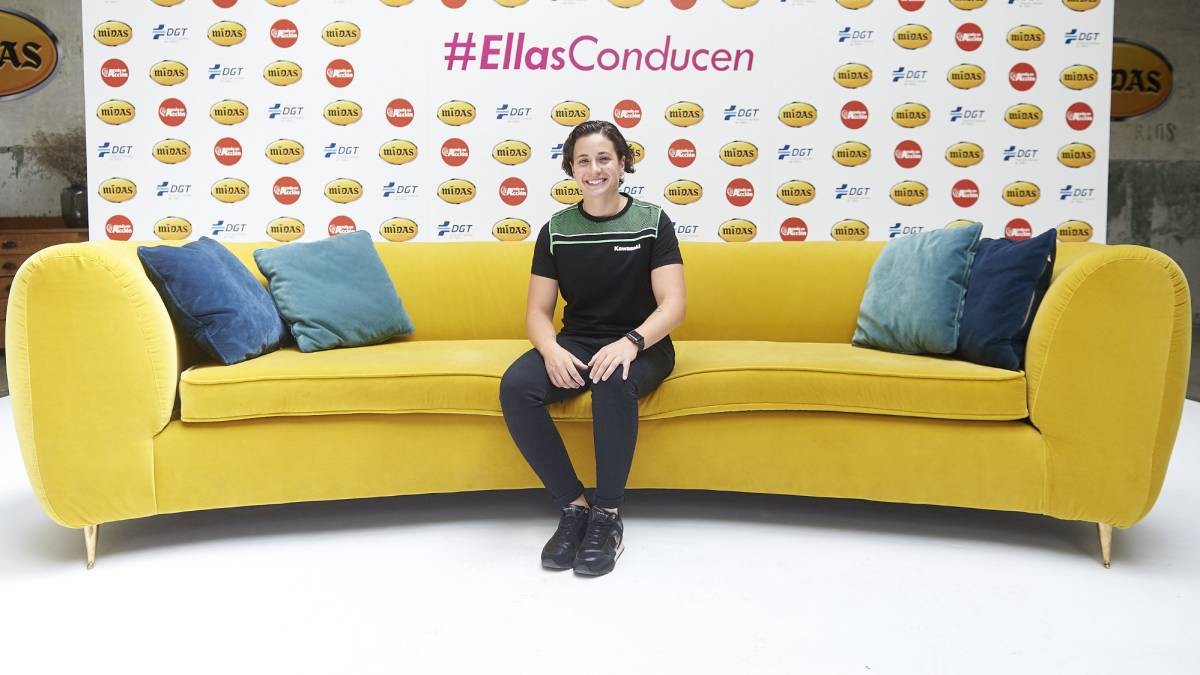 Acabar with sexist clichés and gender stereotypes. End with phrases as old-fashioned and from another time as the 'woman had to be'. Or endow that statement with equal weight, use it to give visibility to women in traditionally masculine environments. And who better to be an ambassador for the campaign #Ellasconducen Ana Carrasco, first woman to be world champion in a championship of the International Motorcycling Federation (FIM) .
Because Ana Carrasco is the current world champion of Supersport 300, category of the World Superbike Championship (World SBK) and since yesterday is the image and ambassador of a solidarity initiative together with the DGT, Midas and Ayuda en Acción, which aims to put an end to the gender stereotypes associated with driving. And as María José Aparicio recalled, deputy assistant director of training of the DGT, the data show that they are more responsible and respectful driving according to the data handled by the Traffic Department. And it can be summarized that accident victims in 2017 were 64% men and 36% women. And not because there are more people of the male gender than the female at the wheel, since in that aspect the figures are very close to parity, with a census of 15.4 million drivers and 11.2 million drivers. And the proportion between the young population is already one driver for each driver.
And is that as Ana Carrasco recalled in the presentation of the campaign "despite the progress, we must support initiatives to continue taking steps in search of the equality ". Also remember the Kawasaki rider, who during her career she has broken many barriers in the sports world" and who now puts her bit "to break down barriers also within society." "It makes me special illusion this campaign because when I won the World Supersport 300 I launched the message "Ride Like a Girl" (which pilots as a girl), which is used towards women in a derogatory way ".
A company that the company Midas, with the support from the DGT and in collaboration with the NGO Ayuda en Acción, aims to make it more fair and equal by launching this campaign to, among other things, finance the driver's license for marginalized and at-risk women of social exclusion. And they explain it from Ayuda en Acción: "We work so that women in vulnerable environments, many of them head of family, are empowered and access the labor market" .
Photos from as.com