Álex Márquez returns to the path of victory and leadership
He recovered from the zero of Assen with his fourth win and Luthi, sanctioned with a long lap to throw to Vierge, finished fifth and remains eight points behind the Spaniard.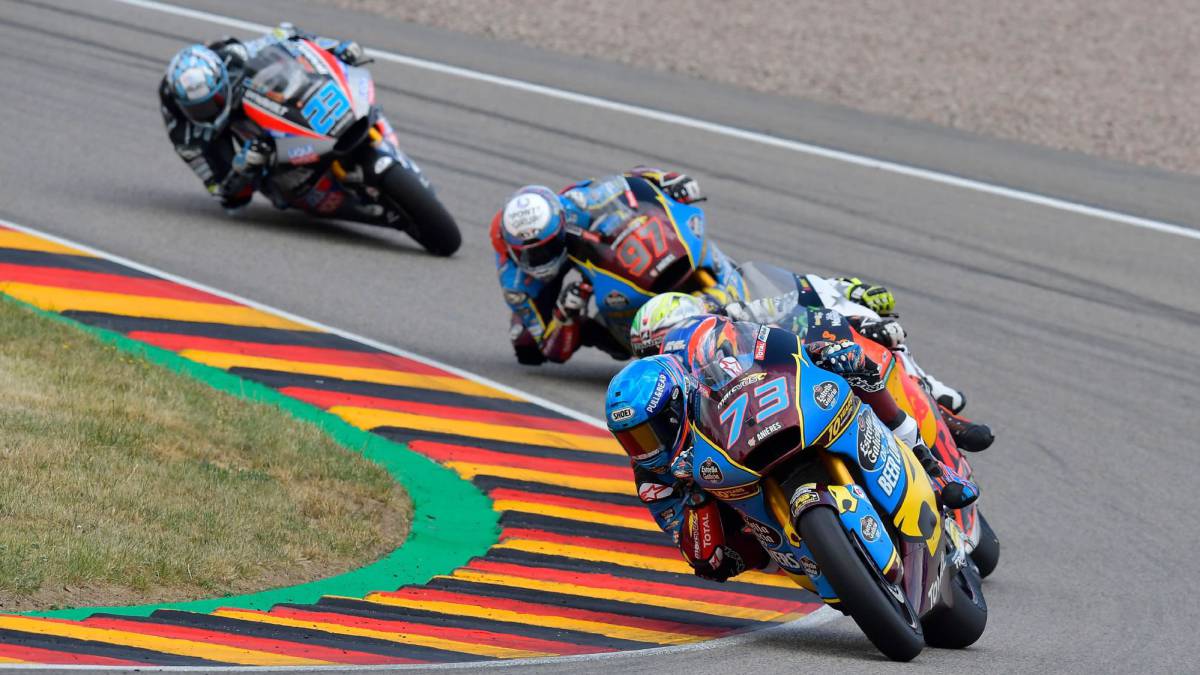 If Baldassarri did not throw him in Assen, Álex Márquez would now go on vacation as Moto2 leader with almost as much authority as his brother Marc in MotoGP.. In any case, it's time for celebration and not regret, because the small of the Márquez has returned in Germany to the path of victory and leadership, with what he has plenty of reasons to leave happy holiday.
El Estrella Galicia has recovered from zero Assen last Sunday getting the fourth triumph of the season, and again forcefully, because he broke the race how and when he wanted. After some first laps in which they came to lead Marini, Schrotter and Lecuona, which will have to write extensively, Márquez began his escape on the sixteenth lap, taking advantage of the fact that Binder slipped in, Lecuona overtook him and both got tangled up with several passes. On that lap the rdense scored his personal fast lap to cross the finish line with nine tenths of advantage. In the next, he made track record and shot his rent to the second and a half. And to slip from there he did not know more about his rivals, getting to count with almost three seconds and then dosing and receiving the flag with 1.2 over Binder and 1.6 over Schrotter.
In favor of the Spanish to recover the leadership he played also the loose race of Luthi. The Swiss came out miraculously leader, with seven points ahead, and here he finished fifth. He suffered a long-lap penalty, for throwing Vierge in the first corner when they fought for fourth place. That made Di Giannantonio overtake him, but at the last moment he was favored by the fall of Lecuona to return to fifth place, ahead of Fernández and Baldassarri.
The fall of the Valencian in the last corner when trying to dispute Schrotter the third rung of the podium was a real pity, because it had made merit for much more. In fact, was one of the great animators of the race, because everyone who happened to him received his counterattack. He had to go back to the box walking, with the morale touched, but he will recover it when he realizes how well he left the seal. As for the rest of Spaniards, Navarro 8th and Martín 9º.
A key to the championship, the new leadership of Álex is sustained with only eight points of advantage over Luthi, but with 34 over Augusto and 39 over Baldassarri, who starts to have the title farther and farther despite the great start of the championship he starred in.
Photos from as.com