Alcaraz and Álvarez pass; Llamas and Marta Custic, eliminated
Alcaraz (10th), won the American Zink (6-3 and 6-2) and Alvarez Varona could with the British Gill (double 6-4); Flames fell against Burruchaga (6-4, 4-6 and 6-2) and Custic, against (6-4 and 7-6 (5)).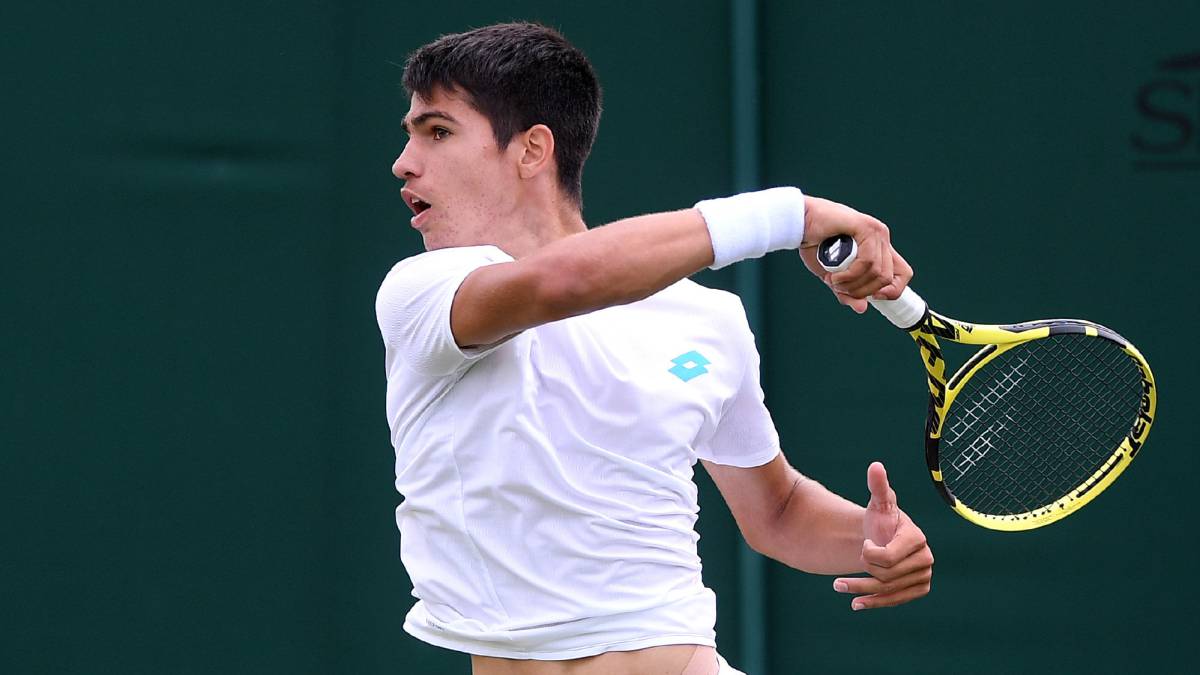 The first round of the Wimbledon junior tournaments ended on Monday with the pass of more than half of the seven Spaniards who committed in the two tables. On Saturday they won Carlos Gimeno and Ane Mintegi, and fell Carlos Martinez Círez; and this Monday have gone to the second phase Carlos Alcaraz and Nicolás Álvarez Varona, and have not been able to continue Pablo Llamas or Marta Custic.
Carlos Alcaraz, seeded number 10, won the American Tyler Zink 6-3 y 6-2 in 57 minutes. The 15-year-old from Murcia, who has already won a top-100 ATP (Pedro Sousa), gave no option to his rival, with 15 winning shots and only eight unforced errors. Now they will be seen (Tuesday, 14:00) with the Brazilian Matheus Pucinelli de Almeida, 18 years old. Nicolás Álvarez Varona also triumphed, winning the British guest Felix Gill by a double 6-4 in 1h: 12. The Burgos (18), who has already played at least once in all the Junior Grand Slams, did not allow a single ball of break to his rival and will be measured this Tuesday (14:00) with the Japanese and 14th favorite Shunsuke Mitsui (17 years) .
La Cruz was for Pablo Llamas, who could not with the Argentine of the previous Román Andrés Burruchaga, although it grazed the comeback (6-4, 4-6 and 6-2 in 1h: 52) . The Jerez-born 16-year-old met an aggressive rival (28 winners) and without fear of failure (40) who endorsed him eight direct serves. Nor could with his opponent the Tenerife Marta Custic, who lost to the American Robin Montgomery 6-4 and 7-6 (5) in 1h: 31. Custic had a bad day with the serve and lost four times his turn.
Además Alcaraz and Álvarez, on Tuesday play Carlos Gimeno against the American of the previous Andrew Dale (14:00) and Ane Mintegi, before the Hong Kong Hong Yi Cody Wong (16:00) .
Photos from as.com