Alcaraz, Álvarez and Gimeno continue forward; Mintegi, eliminated
Alcaraz swept Pucinelli (6-1 and 6-2); Álvarez Varona, to Mitsui (6-2 and 6-3) and Gimeno, to Dale (6-1 and 6-3). Ane Mintegi could not with the Hong Kong Wong (6-1 and 6-3).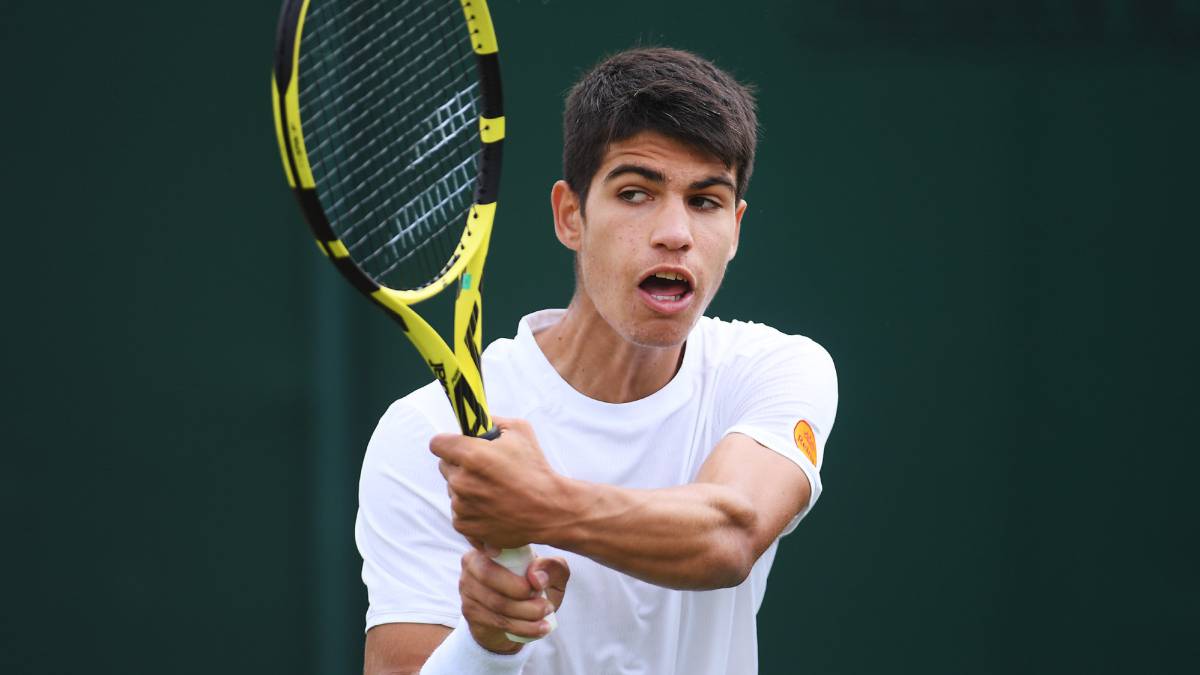 In the day of Tuesday of the junior tournaments of Wimbledon there were very good results for the Spaniards in the male box, while the female was left without representatives. Carlos Alcaraz, Nicolás Álvarez Varona and Carlos Gimeno won convincing victories to move to the third round, while Ane Mintegi del Olmo was eliminated.
Alcaraz, seeded number 10, went over the Brazilian Matheus Pucinelli de Almeida, who beat by 6-1 and 6-2 in 59 minutes with 17 winning shots and 12 unforced errors. The 16-year-old from Murcia is now waiting for the American William Grant.
Alvarez Varona unhindered from the Japanese Shunsuke Matsui, 14th favorite who won by 6-2 and 6-3 in 1h: 10. The 18-year-old from Burgos won the 73rd % of the points with first serves and will be seen now with the Ukrainian Ilya Beloborodko.
Gimeno was better than the American Andrew Dale, who beat by a clear 6-1 and 6-3 in a fair hour. The Valencian 17 years was intractable to service and only lost one point with first serves (20/21). In the round of eighth will be measured with the Romanian and 13th favorite Filip Cristian Jianu.
The young Mintegi (15 years) could not advance against the more experienced Hong Kong of 17 Hong Yi Codi Wong, who won by a clear 6-1 and 6 -3 in 56 minutes. The Donostiarra did not get well and saw her rival break her service five times.
Photos from as.com