A sabotage with nails and a trip on the Orient Express
The first visit of the Tour de France to Nancy in 1905 was a disaster. The fans put nails in the route and 45 cyclists came out of control.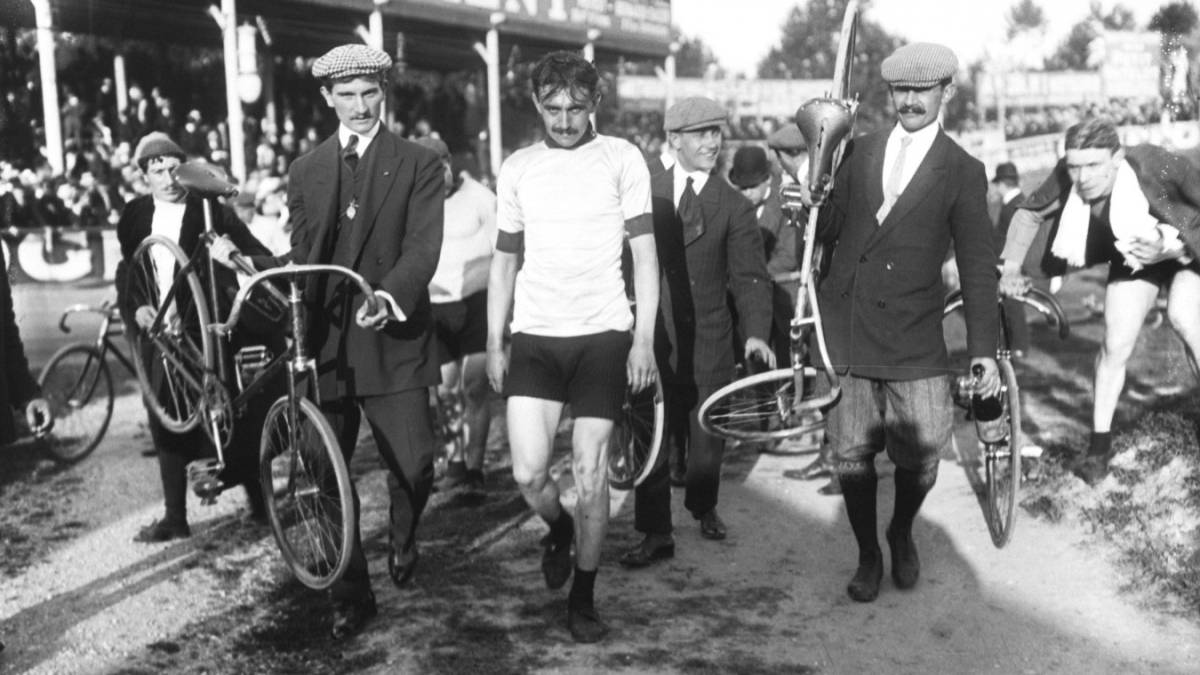 The first time the Tour de France visited Nancy, in 1905, it was a disaster.
The Tour of 1904, the second edition of the story, had had a disappointing clasp that made fear for the future of the race. The organization decided to disqualify the first four ( Maurice Garin, Pothier, César Garin and Aucouturier) after checking their numerous traps, the shortcuts of the route mounted on cars or trains. And he gave the winner to the fifth, Henri Cornet, still the youngest winner with 19 years and 355 days.
The people in charge of L'Auto took preventive measures: the mileage was shortened so as not to compete during the night, the number of stages was increased ( from 6 to 11) and changed the general classification times by another formula by points.
Although, they were not enough to tame the fury of the fans, who planted nails the route of the first stage, between Paris and Nancy. The first conflict zone, between Meaux and Châlons sur Marne, was a hecatomb that left only seven runners in the lead. Those who could not change the bicycle or repair the damage, were left behind. In Vitry le François the nails returned and the route became impracticable again. The chaos had been imposed on the first day of the Tour.
At the close of the checkpoint, five and a half hours after the winner, Louis Trousselier, only 15 cyclists of the 60 who had taken the exit had arrived. The most delayed took 12 hours. Henri Desgrange was desperate, he even thought about stopping the Tour in Nancy. Fortunately, his collaborators dissuaded him from continuing. In return, the skipper decided to take all runners, including those who had not finished.
Along those repescados was Lucien Petit-Breton, who, faced with the impotence of not being able to repair his bike, had taken a train and returned to Paris. There he met the journalist Robert Coquelle, director of the Buffalo velodrome, who was very surprised to see him. "Knowing Desgrange, I'm sure he'll readmit all of them," he told Argentinean, who helped him with telephone management. Petit-Breton returned to Tour on the Orient Express and resumed the race, although with 70 penalty points.
Photos from as.com