"I'm a fan of Alejandro Valverde, but now he's very thin"
Tomas van den Spiegel was a pivot for Real Madrid and is now dedicated to managing Flanders Classics, the best Belgian classics. He loves cycling and went to the Tour.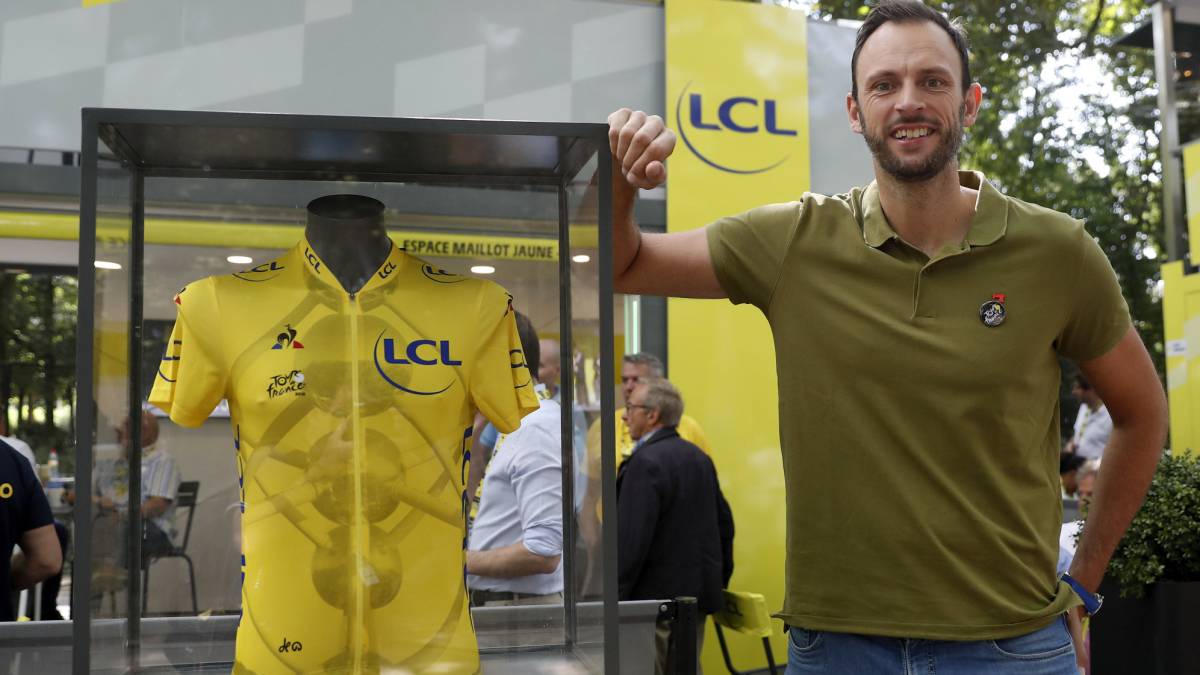 In Spain he is known for his stage as a pivot of Real Madrid basketball more than cycling. Explain what brings you to the Tour.
Business and pleasure. I love cycling and I direct the Flanders Classics. My position in the ULEB value it more as a policy than effective, I use my time and my dedication to the tests of a day in my country. We have practically all in our portfolio. The most important ones except E3, so I took the opportunity to schedule meetings and see the people of this sport.
(Tomas van den Spiegel -Gante, 40 years old- presides the Union of European Basketball Leagues (ULEB) and Flanders Classics, the company that includes the main Belgian cycling classics: Het Nieuwsblad, Through Flanders, Wevelgem, Flanders , Scheldeprijs and Brabantse Pijl, International with Belgium, as a basketball player, he was a pivot thanks to his 2.14, he went through Bologna, Rome, Milan, CSKA and Real Madrid, among other clubs at the highest level. 2013 after belonging to Telenet Oostende, talk to AS in the village of the Tour in perfect Castilian) .
Do you have a bicycle of your size?
Of course, for my size. I like to shoot from time to time. In fact, when I lived in Italy, between 2001 and 2006, they called me the Lion of Flanders because of my hobby (part of laughter) .
Who will win this edition?
Egan Bernal, without a doubt. For his great season, for belonging to a squad as strong as the Ineos and for how well he climbs.
How do you see Spanish cycling?
There is a relief, good runners like Mas or Landa. In my case, I'm a Valverde fan. I was very happy about your World Cup. Although I've seen him quite thin.
And that of his country?
We have very good classics, like Gilbert and Van Avermaet, and promises like Van Aert and Evenepoel. Maybe there is one missing for the three week races.
Does your opinion of the Real Madrid campaign?
Good, right? They took the league title again, and against Barça, but you can not always win the Euroleague. They eliminated the CSKA, which then won, and as with them I also played and got two Euroleague, the upset was not so much.
A you had a turbulent time between 2008 and 2010.
Así, not only at Real Madrid, but in basketball in general. Nor did the injuries respect me. With Laso, the stability of a solid project has been achieved and the results shine on their own.
In Madrid he walked around the center, visited the Prado Museum, El Escorial ... Do you miss him?
Yes, a lot. I consider myself a person with open eyes and with enough interests outside the sport. The club and the locals offered me a lot of love. I think the best city and the prettiest and largest institution.
Photos from as.com