Zidane has been 'working' for a decade on the signing of Hazard
Since 2009, the French is advising Madrid their hiring. The player has not stopped winking. The arrival of Hazard, next.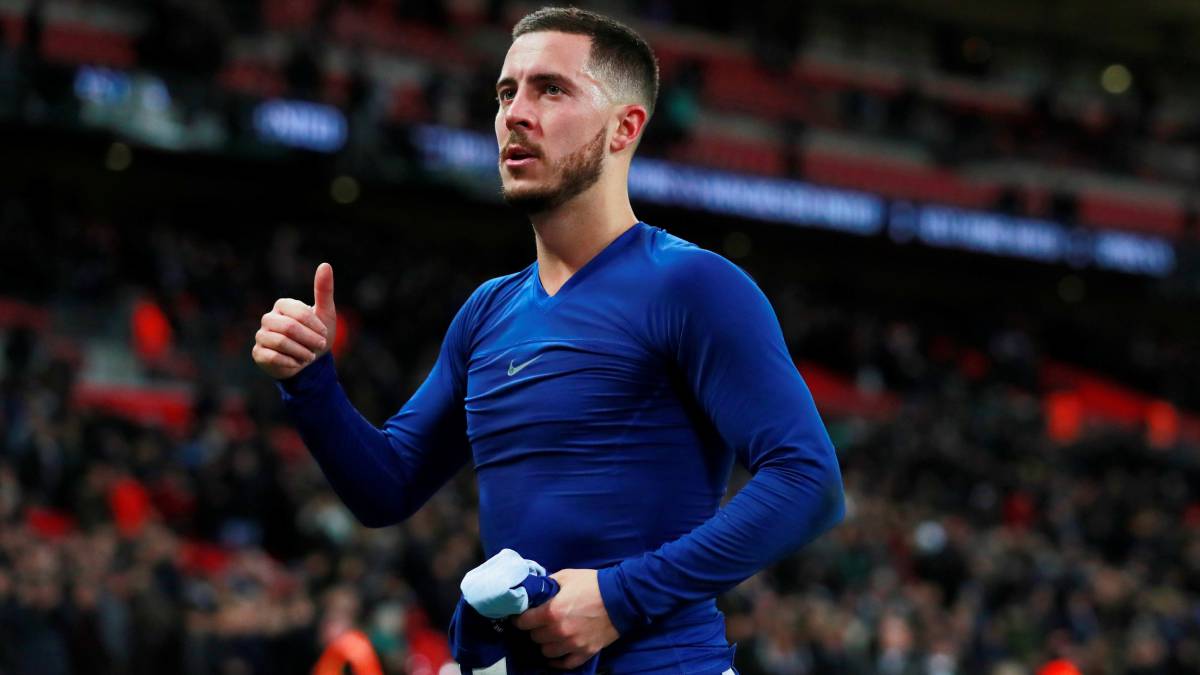 A Zinedine Zidane the wait has not worn her dreams. The coach of Real Madrid is very close to achieving a goal that has been pursuing a decade, the signing of Eden Hazard (28 years) . Since 2009, when he returned to the club to practice as a counselor for Florentino Pérez, the Marseillaise He has not stopped sending continuous messages to the club advising the hiring of the Belgian. Zidane has always fascinated him. He considers him one of the few players that could be cataloged as galactic and that can be acquired in the market. Days before returning to Madrid, on May 29, 2009, the now white coach sent the first wink: "I would take Hazard to Madrid with my eyes closed" . But it would not be until 2010 when he officially recommended to Madrid that was done with the talented attacker. At that time, the player was 19 years old and dazzled in Lille. The council did not have the expected result by Zizou and Hazard, after being elected twice the best player in France, he finished at Chelsea (2012) .
Since then, Hazard was taking center stage at Chelsea and Zidane, occupying different positions in the organization chart of Real Madrid without stopping looking askance at him. From being Florentino's 'advisor', the Frenchman became assistant to Ancelotti in 2013 (he conquered the Tenth), a year later he put himself in charge of Castilla and in January 2016 he took the first team's commands as Florentino's emergency solution , who fired Benítez. Before that ascent, in November 2015, he again expressed his devotion to him: "After Cristiano and Messi, Eden is the one I like the most, it's spectacular to watch him play" . Zizou has not forgotten him and has been working since his signing.
El Madrid has not managed to get close to his signing until this year. After resigning a year ago, Zidane returned to the club after a call from Florentino, who asked him to return to take over a team in crisis and make the next Real Madrid. The French now has more force and his non-negotiable request was Hazard. This year, a decade after his first council, seems to be the final.
Hazard, key in the operation
The role of Hazard, who ends contract with Chelsea next year, is being key in its operation. In recent years, there has been no elite player who has sent more winks to Real Madrid than the Belgian. His dream is to wear white, his idol is Zidane and he has never bargained for the press when he has been asked about his desire. "I feel admiration for Madrid" , he said on November 23, 2017. On June 18, 2018, he took another step: "Real Madrid may interest me, everyone knows it, if they want to buy me, they know what they have to make ". His flirtations became clear declarations of love. "My future? You know which is my favorite" , declared on July 14 last year. Not even Zidane's departure last summer modified his road map. "Madrid, without Zidane, is still Madrid ..." .
In recent months, his position has been key. He made it clear to Abramovich, president of Chelsea, and his right hand, Marina Granovskaia, that he wanted to leave this summer. After winning the Europa League with a brilliant performance, he took the final step: "The decision is already made. two weeks, now I have to wait for the two clubs ". A wait that seems to be coming to an end and that will end with Hazard dressed in white and Zidane, fulfilling a desire that has been pursuing a decade.
Photos from as.com