Zamué, the blue and white hope in the first eDerbi
This Thursday at 20:15 will be played the first duel between the teams of Barcelona and Espanyol in the regular phase of the ESL Masters Rocket League.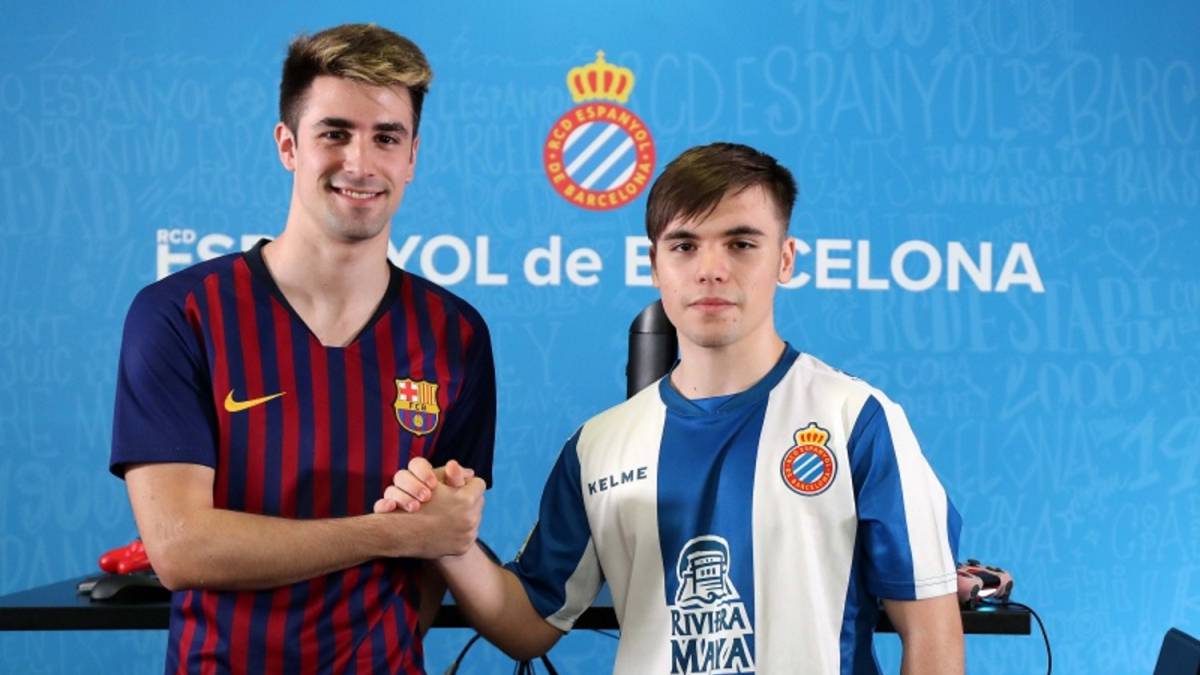 They are not real players, not even football players. They are cars that in a field of play must hit a ball and enter it in the rival goal. And this game measures for the first time the teams of Espanyol and Barcelona, in the considered first eDerbi in history. Rivalizan this Thursday at 20:15 in the last game of the regular phase of ESL Masters Rockets League, a game of eSports.
This Wednesday the game has been presented with an exhibition between two members of both sets. On the blue and white side, Zamué, an Andalusian who is "delighted" to represent Espanyol and who "started playing two years ago and now I have become professional, it's nice to be able to play the first derby". On the other side, was found ByMateos, who will represent the Catalan team. The act had as master of ceremonies Agustí Filomeno, director of marketing.
In the regular phase of the Rocket League, Espanyol is second tied with ARG, both with four victories and two defeats, behind a Barcelona that has won everything. The meeting can be followed through the channel ESL_spain of Twitch.tv. Curiously, the trainer of the perico team is called David Gallego.
El Espanyol reaffirms its commitment to eSports, after having a team in FIFA19. The eSports, which this year have been declared "sports activity" by the International Olympic Committee (IOC), could enter in the future in this program.
Photos from as.com