"This year has been learning, with the icing on the Cup"
The end of Valencia was with the children of its campus in Foyos, just before concentrating with the U19 National Team to play the European Championship.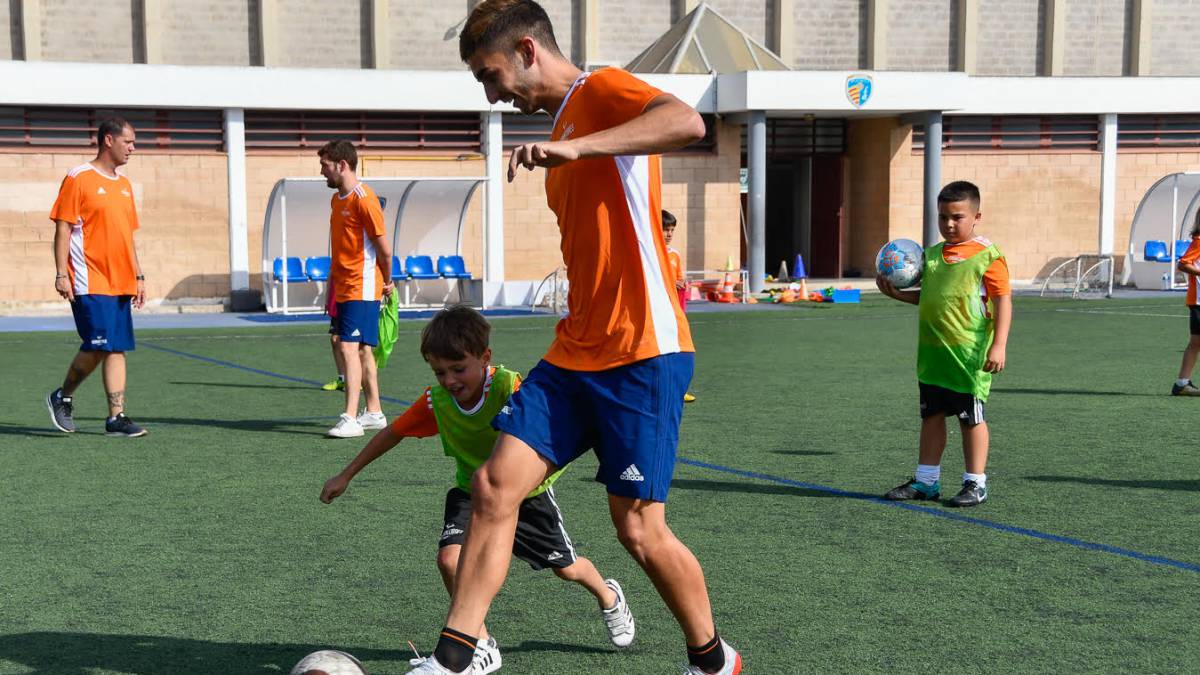 Ferran Torres hurries his vacation before joining, next Tuesday, the concentration of the Spanish national team sub-19, which will play in Armenia the European Championship of the category. In his last days he has visited the children of his campus, in Foyos, his hometown. There, he has lived the sensations that he did not so much lived, when he was a child who dreamed of playing in Valencia.
Ferran takes stock of a year in which he has consolidated as a player of the first team and has also raised a title. "We have to stay with every moment we live, both good and bad, because you learn different things." This year has been mostly a lot of learning in which we were able to finish with the icing on the cake, which has been able to win the Copa del Rey ".
Ferran will be the first of his teammates to return to work, in this case with the National Team, after a few days of disconnection. "The season has been long, it has been tough, there have been many games and we have finished very tired so to disconnect and reset ... be with family, with friends, go on a trip with them and little else the truth. charge the batteries is with friends and family and try not to think about anything, "commented.
Now, he leaves with the U19 team, looking to raise another title: " We are a group that we have been together for many years so we understand each other very well, to perfection.If the environment is so long, it is very good, very united I am convinced that we are going to do great things in the Armenian European. We have had a difficult group (Armenia, Italy and Portugal) and it's going to be difficult to pass but we've lived a lot of things together, we've won great titles and it's not going to be a problem, I'm very confident in this team ".
Photos from as.com