Wu Lei: "I'm not adapted to the speed of the European game"
The Chinese forward, in an interview in his country, explains that he will be out for the first European round with Espanyol and that he wants to live a great year between the World Cup and his European adventure.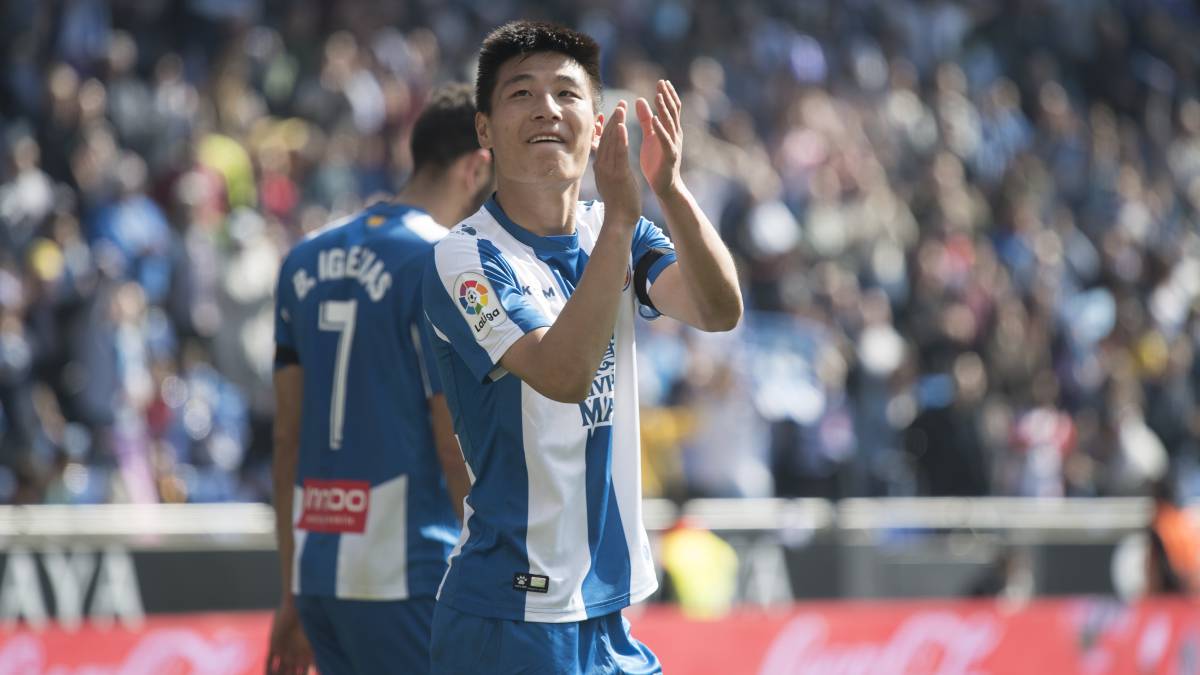 Wu Lei, who is still in Shanghai recovering from his operation on the left man, gave an interview to Tencent Sports, an Asian digital platform. The forward was discarded to recover in time and to be able to play the first European round, on July 25 and August 1, , so he trusts that the team will pass the round and play the next. On his adaptation to LaLiga, he commented that "I have to improve many aspects, I am not totally adapted especially to the speed of European football, and I will have to work harder to reach the maximum level" .
The Chinese faces a season with the challenge of Europe at Espanyol and of the World Cup with his team. On the first, recognizes that "scoring goals is good but it is not the most important thing for me if I do not get a place in the team" , while he considers that his team is taking the right steps: "I'm not worried about having to travel during the season and adapt to what I ask because the pace of training and matches is different between Europe and China ", commented on the option of having to come and go when you have to participate with your selection, directed by Marcelo Lippi
Photos from as.com