"It would make Klay the best paid laker in history"
Former Lakers Shaquille O'Neal has said he would try to sign Klay Thompson making him the highest-paid purple and gold player ever.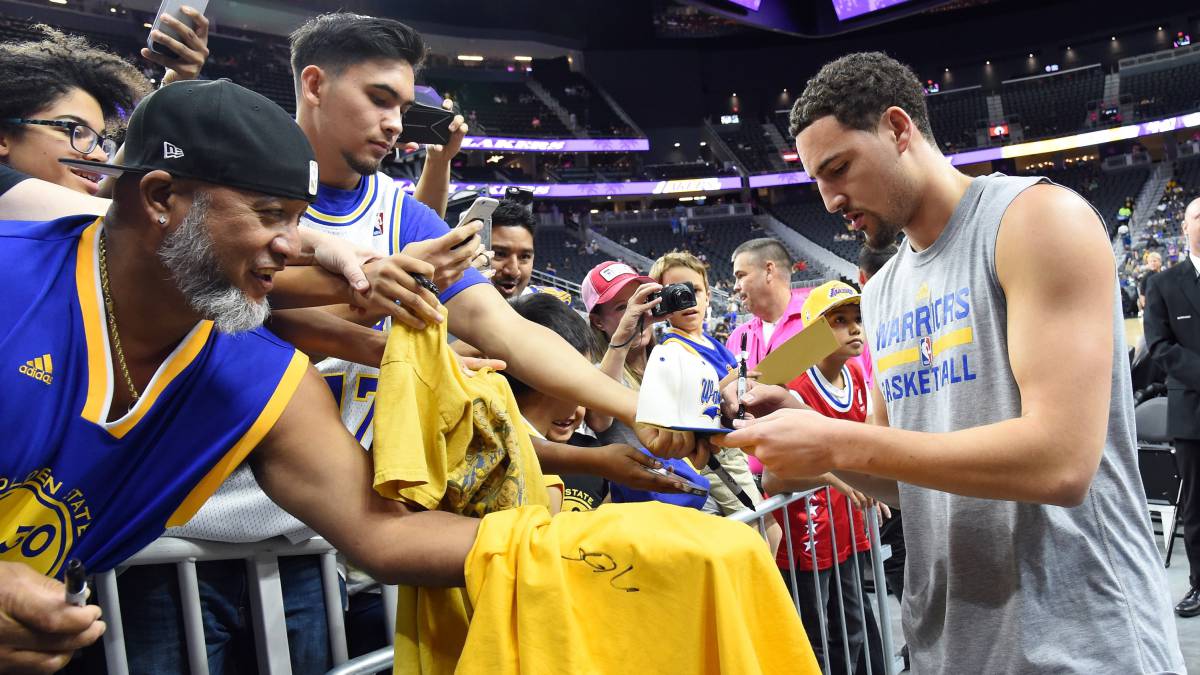 Former Los Angeles Lakers player Shaquille O'Neal has said he would offer Klay Thompson the best laker contract in history. The former center of the purple and gold, with which he won three championship ring consecutively, spoke of the situation in which his old team is in statements collected by Scott Gleeson in the USA TODAY.
"If outside general manager of the Lakers this would be the first thing I would do: after the finals I get in touch with Kaly Thompson, "said Shaq, who has talked about how the operation would be done with the escort. The analyst says that his second step after contacting the shooter would be to convince him. O'Neal would argue that the Warriors are going to offer him and Durant contracts, and if that happens, Thompson would not be able to get as much money as they could offer him in Hollywood.
"I would say: 'You're going to be the best paid player in Lakers history We want you to come here to play with LeBron and that this explodes again We want you to come live in Los Angeles'," he said the one that was one of the biggest stars of the League. "Shaq did so much, Kobe did not do so much, Magic did so much, LeBron is not doing so much, we want to help build a team here with LeBron," he added.
The former player has also given another compelling reason for the escort to finish playing for those in purple and gold. "He can have four rings after finishing the Finals, but he is not the Man, in the Lakers he can be the Man," argued Shaq, who thinks that in Los Angeles the escort might have a bigger role than in the Warriors and that he could to be the first star of the team, something complicated to believe sharing clothes with El Rey.
Klay Thompson is currently playing the NBA Finals. The Warriors go with the series tied against the Raptors and the player ended up touched after the second game of the series, and is doubtful for the third . The escort is one of the cornerstones of Golden State and opts for the fourth ring of his sports career. The rumors about his possible exit in the transfer market, when he will be a free agent, has been speculated, but he has already made it clear that his desire is to remain in his current team.
Photos from as.com