"My worst moment was in 2005, when they told me that maybe I could not play at my level"
Rafa Nadal was honest with EFE in an interview given hours after being proclaimed champion of Roland Garros for the twelfth time.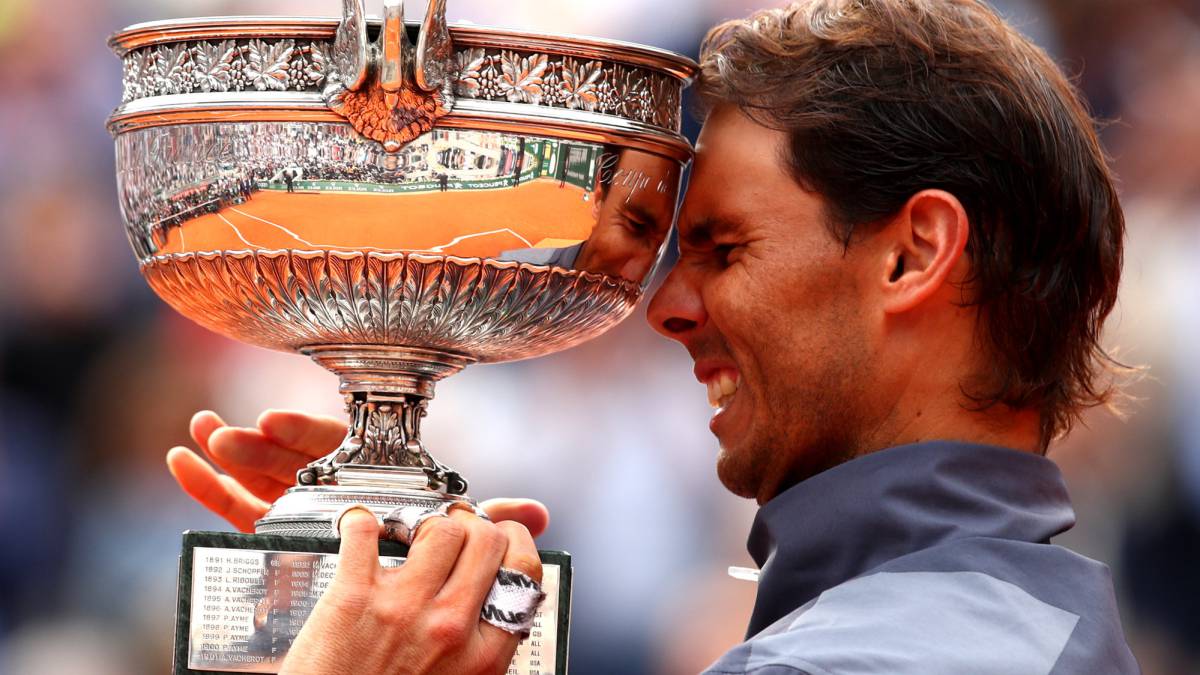 A day after having lifted for the twelfth time the Cup of the Musketeers, with barely time for the party or to digest his new feat, the Spanish Rafael Nadal reflects in an interview with Efe on the success, vanity and self-improvement that he has become one of the best tennis players of all time.
His gesture has calmed down after the tension of two intense weeks of competition. Nadal is accommodated in a hotel armchair where he has stayed every year, since his first triumph in 2005, and from where he has faced the challenge of Roland Garros. He drinks a soda even though he has not had breakfast. Speak calm.
- How does one do not fall into vanity?
- I think it's easier to fall when you're 19 or 20 when you start. There are people who happen to him. But with 33 it is not time to fall into those things. I have had people around all my life who have had the dedication and they have transmitted an adequate education to avoid it. Luckily, I have also been humble enough or respectful enough to listen and pay attention to the people around me.
- Is that humility the only way to win twelve times Roland Garros?
- At the moment yes, because only I've done. But there are many ways to succeed. Not all the best athletes in history are humble. Surely they are workers, but some do not need to be humble to succeed as athletes. What is necessary is the capacity for work and dedication.
- What is your relationship with success?
- I live it normally. One of the keys to being able to stay where I am is not having great peaks of happiness. Not to feel too much, or to feel too little when things do not go the way I would like. I think that my emotional state is stable and that helps me to focus my life and my professional career in a coherent and calm way.
- You said that this Roland Garros is special because of the difficult situation that happened a little more than a year ago. month, because of the injuries. Are you more proud of the way in which you overcome the bad times than the successes you achieve?
- Is that in the end personal success is much more powerful than professional success. Personal success is having the ability to overcome complicated moments, have perseverance when it is difficult to have and have hope and passion when the simplest thing would be to stop having it. Roland Garros fills me with satisfaction, of course, but my great satisfaction is having these last five weeks the will to have a change of attitude and value the small improvements. And I have done thanks to the help of my team.
- Those months, after the injury of Indian Wells, have they been their lowest emotional moment?
- I do not think it's the lowest time. The lowest moment was 2005, when I was diagnosed with the foot injury and they told me that maybe I could not play tennis again at the level I had done so far. This year, more than a very low level, is that one gets tired of receiving slaps at the level of continued injuries. It is not a matter of professional activity alone. Having a continuous pain, more than the account, that does not allow you to develop a pleasant life for a long time, ... one can give you a slump.
Photos from as.com