What the cold pilots think about the Vettel sanction
Two weeks later, Sainz thinks that there is "a norm that should not be", Grosjean affirms that "only 'Seb' knows if he could leave more space".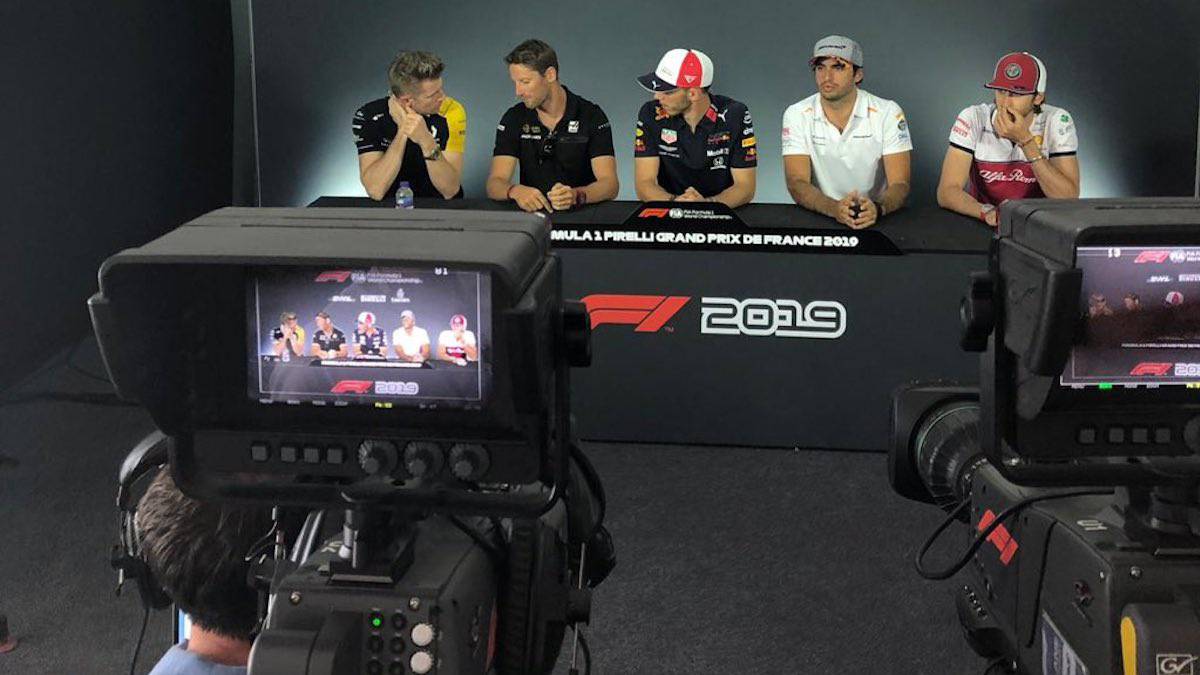 The controversy that dragged the sanction to Vettel in the GP of Canada has also reached Paul Ricard. To begin with, because this Friday the commissioners must meet with Ferrari to assess the new evidence provided by the 'Scuderia' to consider the revision that Maranello has requested. Also because it is a topic of conversation, in the paddock and among the pilots. At the press conference on Thursday, they were asked about it and although none was clearly against the stewards, there was also no one who was decidedly in favor.
Hulkenberg (Renault): "My opinion is that it is a race, it is difficult to control the car on the lawn and also once you get on the track, you do not have all the control, you have no grip, it seems to me a race incident, as for the rules, there are different trials every weekend, different commissioners ".
Grosjean (Haas): "Everything we do on the track is in line with the rules, sometimes two incidents are very different and have the same penalty, or on the contrary, I stepped on the pit lane's white line. In Monaco and I received a penalty point on the card, Verstappen made an 'unsafe release', he touched Bottas and he received five seconds, I will not discuss the penalty, the only one who knows if he could leave more space or is not 'Seb' .4 444444
Gasly (Red Bull): "It's hard to pass the finish line first to be second. Depends on the perspective, for 'Seb' is too hard, and Lewis can say that he could have won without the incident. When you compete with these cars, at this speed, these things happen and they are part of the races. It was hard for me to lose a victory because of that. "
Sainz (McLaren): " Like any fan I was disappointed after the penalty, to begin with because I as a driver would have done exactly the same as 'Seb'. It was dangerous? Potentially, but what is not dangerous in F1. At no time was there a great risk that Lewis would suffer an accident in that action. But the curators have rules that they must interpret and that is what they did, their work. It is not 'Seb' or Lewis's fault, there is a rule that should not be there because it is not always black or white. "
Giovinazzi (Alfa Romeo): " It's not nice to lose a race that way. The rules must be consistent for all drivers and in all races. "
Photos from as.com