"We were not the best team but we have exceeded expectations"
The assistant Raptors attended to AS after his team got the NBA title: "It has been incredible and deserved."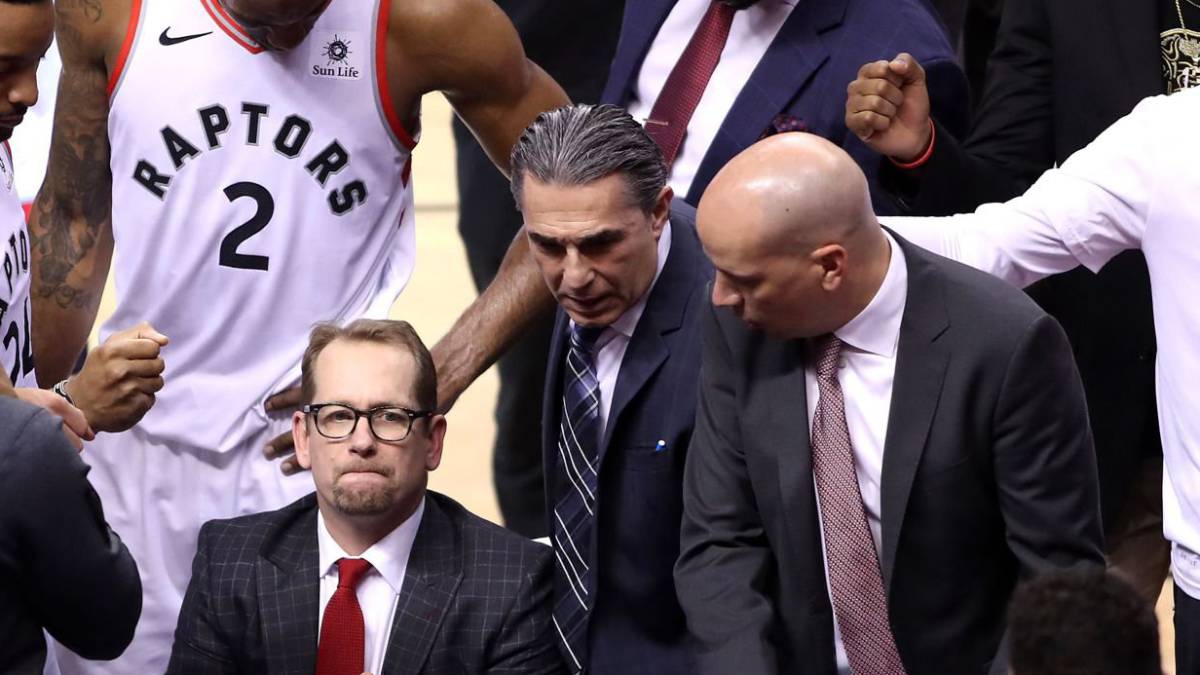 Spanish coach and assistant coach of the Toronto Raptors Sergio Scariolo has served As after having won the Warriors in the sixth game of the finals, giving the Canadians their first NBA championship. "It has been incredible to win. Winning is new and wonderful every time, it reinforces the desire and motivation to keep trying, there are many people who have devoted a tremendous effort from the first day, growing little by little, with confidence, with some good fit of template at certain times, with great cohesion, "analyzed the Italian in locker room.
También has recognized that his block, despite not being a favorite, has played as what he has been, a champion: " Evidently we were not the best squad but we have exceeded expectations and I think this title has been well deserved.We have overcome great teams in all the qualifiers and a great team in the final ".
The coach wanted to emphasize that one of the keys has been that Raptors have played as a whole: "We have had a lot of contribution from many players. Obviously not in all the matches on the part of t odos but in each game has appeared one or two players who are not the most expected in the facet of protagonist and that means that people are involved, tucked. When our leader is not on his best day, he is also trained to step back and play for others. We have defended very well. We have had our bad moments but we have overcome them and that means mental strength, which is the basis of every triumph. "
This was Scariolo's first course as a technician of the Raptors, a team where he continues to watch in the future and that will seek to maintain its essence. "I have two more years of contract with the Raptors. When you start, a special chemistry is created. If we know how to take advantage of it and use it. Of course it is a basis to remain competitive and try again next year, "said the Italian, who from a few weeks will focus on the Spanish team ahead of the World Cup in China:" Well, that challenge is much more complicated but we really want to face it and compete against great players like we have done here, playing against the best in the world. We will make war safe. "
Photos from as.com