Wednesday of tributes to Rodrygo at Santos
The young star of Real Madrid will be fired with honors from the club that formed him. He will say goodbye to his fans at the break of this Wednesday's classic against Corinthians.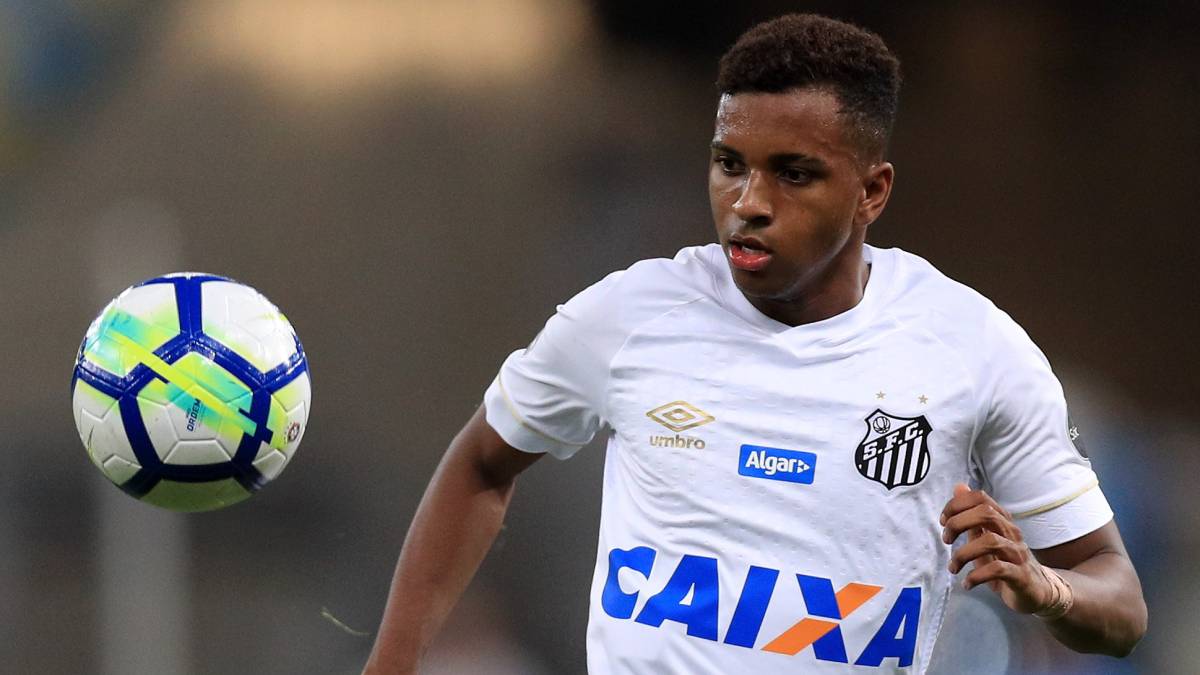 This Wednesday will be the day that Rodrygo will have to say goodbye to Santos. And he will do it in a big way, with tributes that only the great idols of a club have the privilege of having.
The young star of only 18 is on his way Real Madrid, but before will be dismissed with honors from the historic club that formed him, same quarry where they also left Pele, Robinho or Neymar.
A Rodrygo would like to say goodbye playing, in the classic that will be played this Wednesday at Vila Belmiro the great rival, Corinthians. But it will not do it because of bureaucratic problems. The striker had been summoned by the Brazilian Olympic team to play the tournament Esperanzas de Toulon. However, Santos and the player understood that, as they were not official matches, they were not obliged to accept the call. Rodrygo wanted to spend his last moments as a player of Santos near his people.
And although the president of the CBF, Rogerio Caboclo, had promised that the formal release of the organization would come out in time that Rodrygo could be against Santos, the Tribunal Superior of Sports Justice of Brazil understood that, having rejected the call, the player is not able to compete in official meetings, since other teams did yielded their players and would be at a disadvantage.
Before the situation, the Santos decided to organize a series of activities for before and during the match on Wednesday against Corinthians.
A at 14:30 (local time, 19:30 in Madrid) Rodrygo will give a press conference at the club to say his last words as a Peixe player .
Afterwards, in the break of the classic, will be honored with a plaque and a commemorative shirt and you can ask of his fans, that last May 26, against the International (0-0), could not imagine that this would be the last game of Rodrygo with the team shirt.
Photos from as.com