"I want to put F1 in Ecuador"
Juan Manuel Correa, 19 years old and born in Quito, already has two podiums in F2 in his debut season with the junior team of Sauber.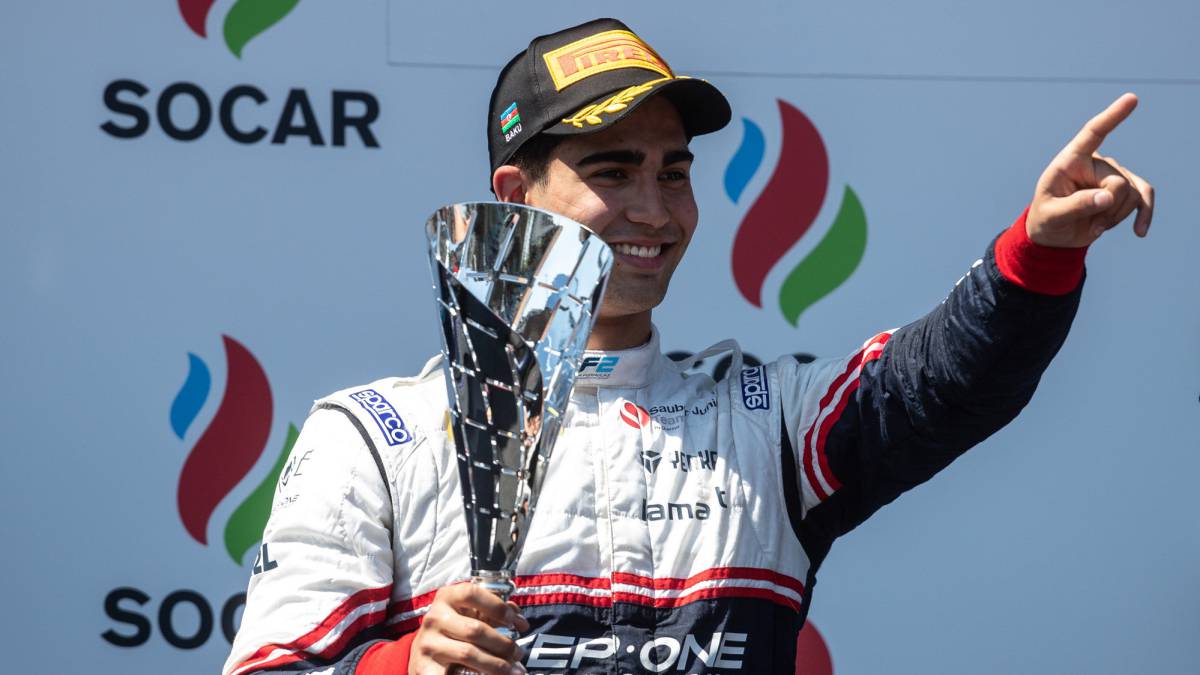 A week ago he crossed the paddock carrying his helmet, his second-ranked trophy and a bottle of champagne for his mechanics. Juan Manuel Correa is already probably the Ecuadorian who has come the furthest in motorsports, to the podium of the Formula 2. But this 19 year old born in Quito wants much more. Although, being precise, does not intend to put Ecuador on the map of F1: "Rather, I hope to put the F1 on the map of Ecuador and that motoring grows in my country, I work on some projects that I will announce soon and hopefully work, because for me racing is my life and I would like more young guys to do the same as me. "
In conversation with AS, Correa speaks of a" positive 2019 season ". He has climbed twice to the 'cajón', in Azerbaijan and Paul Ricard, in his year of 'rookie', and he is eighth in the classification. "I have to keep working and be more consistent because I still have problems on the way back, it's what we lack, it depends a lot on the experience and is fundamentally the handling of used tires. This car is very heavy and fast, there is a lot of difference with new or used tires when the soft compound is assembled ".
Comes with the junior team of Sauber and dreams of the opportunity to pilot an F1 of the Swiss team, as Tatiana Calderón did last year in Mexico. "With my results I still have to keep improving but I hope the team takes note and I can get on an F1 soon" . In addition to his rivals on the track, he fights statistics: there are no Ecuadorian drivers in the historical records of F1. That did not influence his tastes as a child: "I started in Quito in the karting with my father, who ran there in rallies ... From childhood I love everything that has a motor and wheels" . History can be changed.
Photos from as.com