Vettel: "Where do I have to go, they're stealing us!"
The German defended himself before his engineers when he was informed of the five-second penalty for which he would lose the race a few minutes later.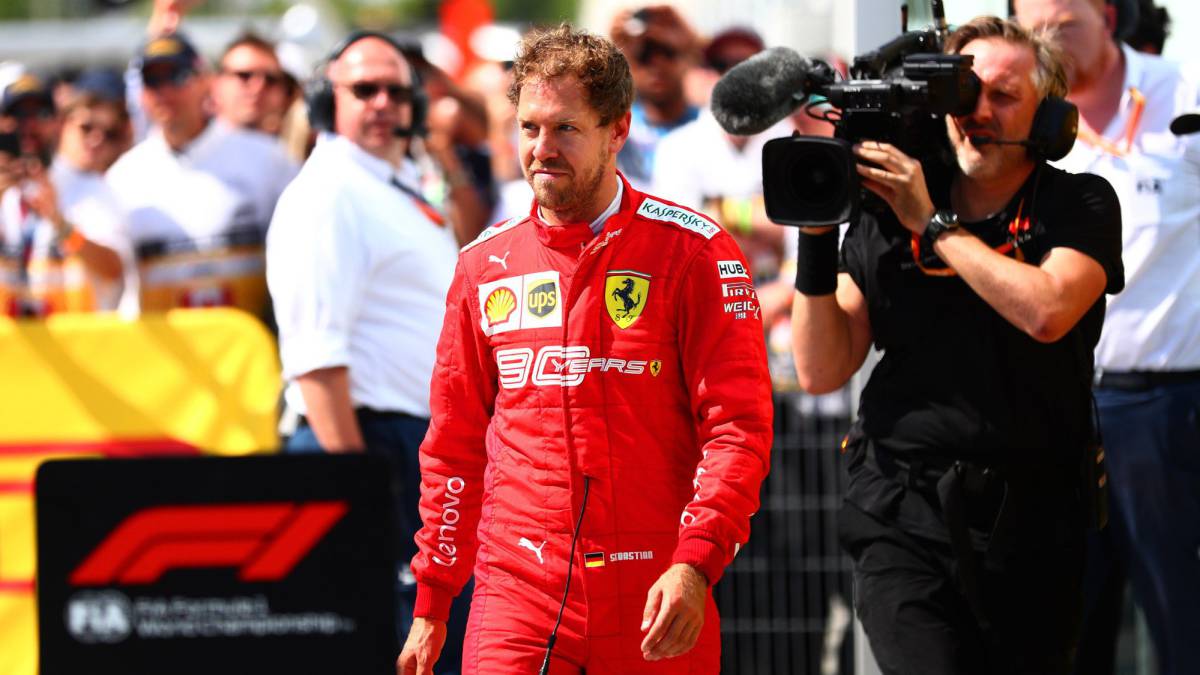 When Vettel's race engineer informed him on the radio of his five-second penalty, he could probably imagine what was coming. "I did not have anywhere to go, really, I did not have anywhere to go, you know that when you pass by the lawn and then come back you have an incredible grip (ironic) Where do I ... I have to go? wheels!". And he continued to point to Hamilton's maneuver: "It's his fault if he decides to go around (outside, where he got locked up.) If he had gone inside he would have overtaken me!" Again, from the wall, he was told a "concentrate" that did not help: "I'm focused, but they're stealing!"
Once the race was over, the commissaries visited with recriminations that had not transpired, and then set aside the number one in Hamilton's car. the park closed. Then he went to the podium "out of respect" and greeted Leclerc, Hamilton and Marga Torres, the Spanish engineer from Mercedes who picked up the constructors' trophy. And he also participated in the press conference, in which he pointed directly to the rules that make F1 a less unpredictable sport: "I wish I could pilot in another era, that of pilots that I have been able to know are heroes for me. Now we look like lawyers justifying if we have gained an advantage, if we had to lift our foot ... this is racing, it's common sense This takes emotion away from people, it's not the sport I fell in love with ".
Photos from as.com