Vettel the bundle in the closed park
The German, tremendously annoyed by his sanction, went to the place where his car should be and changed the number 1 of Hamilton for the second his.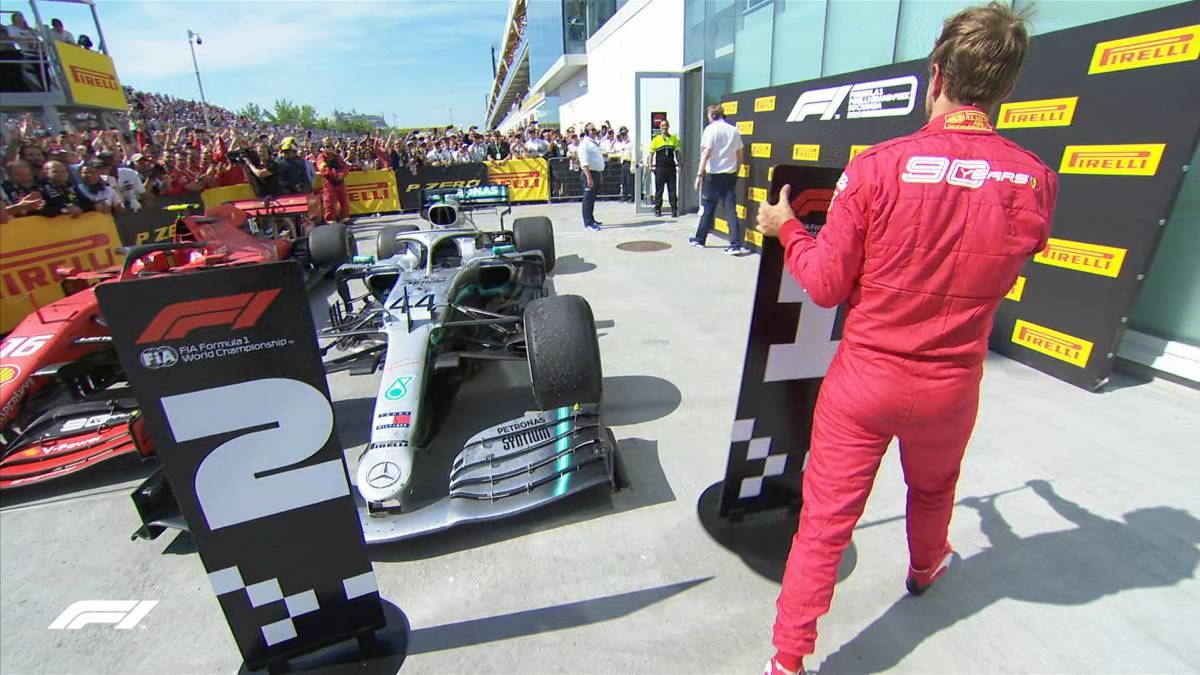 Sebastian Vettel could not be more angry. Since he was told the penalty with several laps still ahead complained constantly to his wall of engineers to the point that he was asked to focus on what was left of the race. 'corralito' after seeing the checkered flag and had to push his car, returned to the paddock and did not think of anything else to cross to the 'pit lane' by the garage ... Mercedes. And when he met the cars parked in the closed park, with Hamilton's W10 behind number one, opted for by grabbing the plate and move it aside, to put the number two. The mechanics of Ferrari applauded the gesture.
Subió 'Seb' with the same gesture to the podium in Montreal, one that had two Ferrari drivers and attended by Mattia Binotto with a face of circunstancias.Tam incidentally the four-time champion at the champagne party , nothing to bathe in foam, just a couple of drinks and wait for their explanations. "I enjoyed the race and the fans, Lewis was a little faster and we could be in front of the others, we should ask the people ...", he said on the podium. And the people booed Hamilton. Something that also protested the German: "We must not boo Lewis, but to strange decisions" .
More relaxed, in the press conference, the German spread: "I went to the We know that there is not much grip there, so I tried to regain control of the car when I got back on track, I feel very strange here without winning the race when I do not feel that I have done anything wrong. More than saying, according to my point of view, the people who were outside agreed with me. " About the action: "I have two hands and both were focused on not losing control of the car, I had to hold it when I came back from the grass, I'm not ready to do it with one hand while the other spoke on the radio." I knew Lewis was behind because I had a second, logically it was right there, but ... ".
Photos from as.com