Verstappen and Bottas destroy their cars in the Free 2
Strong almost consecutive clashes in the Free 2 of the Austrian GP. The Dutchman broke the back and the Finn, the front. Both are fine.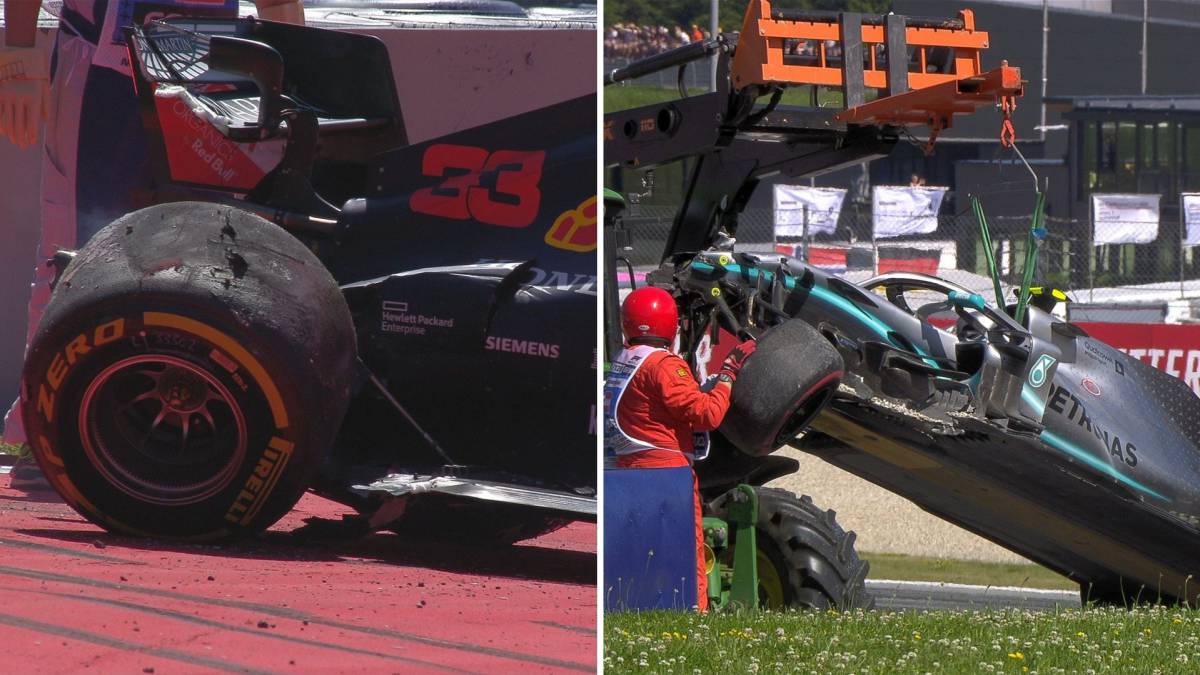 I did not even come in fast lap, but it is clear that Max Verstappen was not entirely satisfied with the set-up of the Red Bull RB15 because he was still on the track completing laps with the middle compound the rest of the grid was already beginning to deepen with the soft thinking of the classification trials. The Dutchman had 13 laps when in the penultimate corner he lost control of the car from behind, slid down the asphalt painted with the colors of the Austrian flag and crashed into the wall, destroying the back of his car. He returned to the ' paddock 'to the race, but there is no hurry because he can not return to the track until the Free 3. A pity for him, who won the Austrian GP a year ago and now compromise their options.
With Max was red flag , a few minutes later the activity on the track resumed and it was when ... Valtteri Bottas went straight on Curve 6. He lost it from behind, regained control going towards the wall and clocked frontally at half speed, because the gravel it barely slowed him down, destroying the front of the Mercedes, fundamentally the front suspension. He returned by medical car to the 'paddock' because, in this case, the impact was strong, although the pilot said he was fine after the blow. He did come on his particular fast lap, in fact he was the fastest of the day until then ...
Photos from as.com