Velasco Carballo: "I think the Spanish amateur understands the VAR more and more"
"It seems that we have been with VAR all our lives and it really seems that when a spectator sees a game without VAR, something is missing," he explained in Valencia.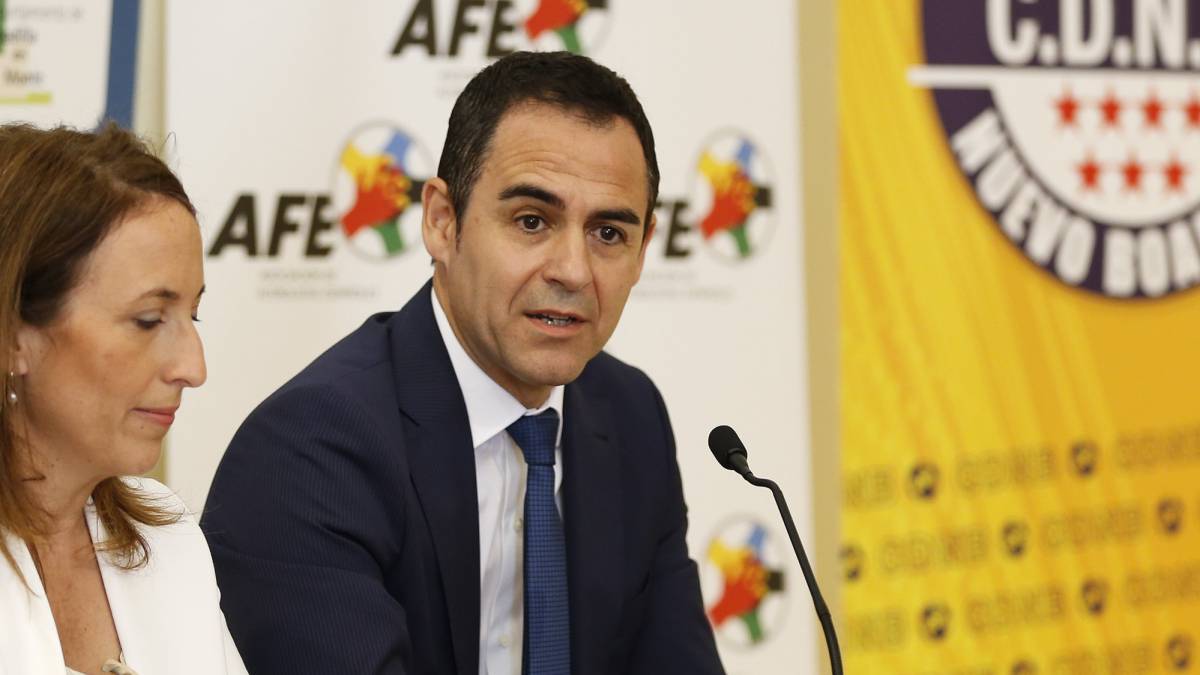 The chairman of the Technical Committee of Referees of the Royal Spanish Football Federation, Carlos Velasco Carballo, offered a talk in Valencia to explain all the details of the VAR. "I think that in Spain there has been much more learning than in other countries around us. Perhaps because the Technical Committee has also made a great effort to explain it and I believe that the Spanish amateur understands the VAR more and more. sure that next season they will understand more ", assured the Madrid.
Questioned for the balance of the first year of video arbitration in Spain, the head of the Referees Committee defended the entry of technology in LaLiga. "The balance I think is very positive, we have to be very proud of how the players have understood the VAR, as the technicians or the fans themselves have adapted. It seems that we have been with VAR all our lives and it really seems that when a spectator sees a game without VAR, something is missing, there is a goal and everybody is waiting to see if they review it and all our life we have learned to play soccer without VAR, with which the acceptance has been very positive and the application has been tremendously good and the truth that we have to be proud because we are an example in the world of how to implement a system as complex as this one in a first season ".
Novedades. "The truth is that the protocol has not changed much, the rules that are set are the same. For the next season the concept that the VAR should only intervene in clear and obvious errors is maintained because we can not do otherwise, the law says so and we can not skip the law. The VAR has to be applied only in those that are clear and obvious, not in gray or questionable moves, and what we have to do is follow the line that the referees made the last 10 or 12 days of LaLiga, where I think they were tremendously successful in understanding what was clear and manifest and what was not ".
The subjectivity of VAR." It is not a machine, it is a person. The name says, 'Video Assistant Referre'. He is an assistant video referee, not a machine. It is simply a help. It is as if the mobile phone where you are interviewing me say that the journalist is a machine. No, a peroidista is a journalist. He is a person behind the microphone. The VAR is a person who is a referee, subjective, behind an element that helps him to see repeated images. The VAR will always be subjective because it is handled by a person and people are subjective, we have successes and mistakes, that is why it is not infallible. The VAR has great successes and very few errors, because it fails very little. But he has them, and he will continue to have them.
Transparencia. "The current arbitration body is open to all of you, I attend you from day one that I was president until today. Transparent, we do not have secrets, we show ourselves, we come, we teach you and we accept the criticism. However, we also put our successes. We have given five press conferences this year, we have had more than 170 interventions, where we accept criticism naturally because we are public persons and the arbitrators have a public function. What we ask and demand is respect, we demand that with a very strong and very firm voice. We do not tolerate attitudes that lack respect for the referees, I as president at the head. Critics? We accept them all. Mistakes? We commit The success in the Spanish arbitration is scandalous ".
Declaraciones del arquero." In Spain we are not prepared at the social level. The referees are tremendously prepared both mentally and culturally and they would be ready, but I think that in our society, in Spain, because you know what other countries are doing, they are not ready for that yet. "
Registrar-specific referees." In Spain we already have specific referees of video arbitration. Álvarez Izquierdo is only a specific arbiter of video arbitration. We already have it. The referees who leave are going to be added to that team of referees only VAR ".
Return to Valencia
" The truth is that it is a land that has always treated me very well, I feel very comfortable and effectively arbitrated here my last First Division match, a Valencia-Real Sociedad that I will remember all my life. Very happy to come back here, "said Velasco Carballo attending to the media.
Photos from as.com