Valverde already has his book: "When we were the best"
Ainara Hernando presented on Monday in Bilbao the book about the cycling World Cup that won the Murcia runner in 2018.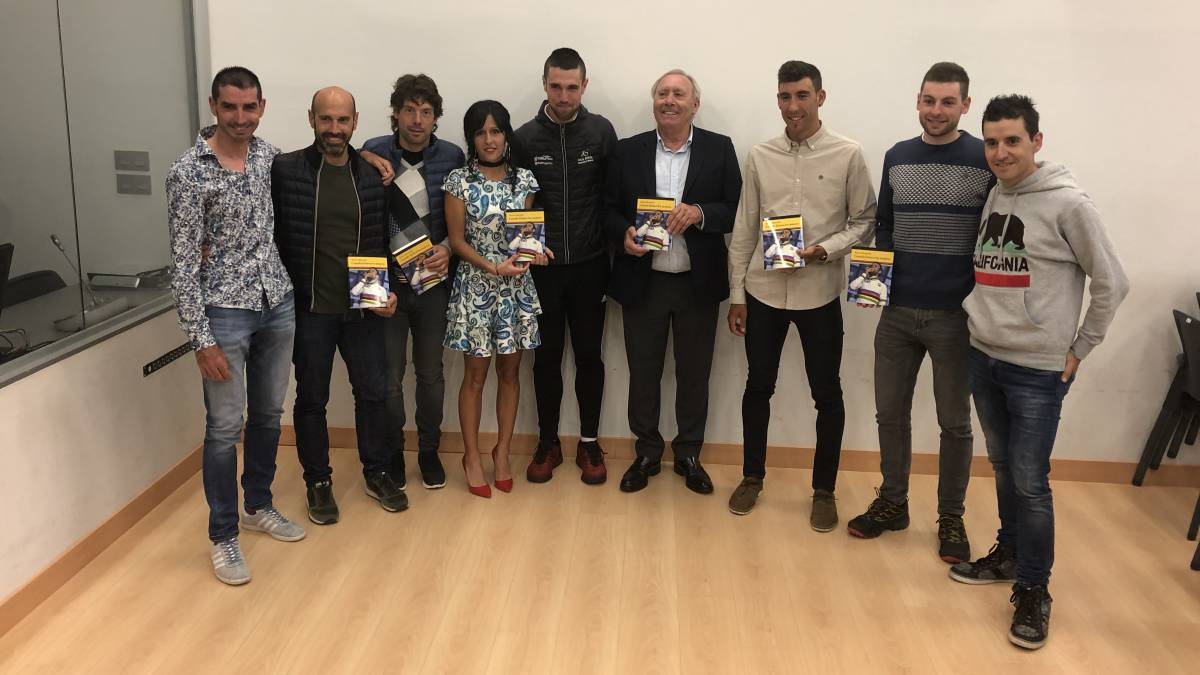 Ainara Hernando was accompanied on the spot by cyclists like Oscar Freire, Igor Astarloa, Igor Anton, Peio Goikoetxea, Oier Lazkano, Omar Fraile or Igor Antón among others. Also the one who was the national coach in Innsbruck Javier Mínguez. The meeting took place at Kirol Etxea in Bilbao on the slopes of the pediment of Miribilla where the final day of the First Manomanista had been played the day before. A Basque pelota event that crowned Irribarria with the individual txapela.
Tras "For love of cycling", the journalist from Vitoria now publishes "When we were the best", with the publisher Cultura Ciclista. The master of ceremonies of the presentation was, once again, Juan Mari Guajardo. "We lived so many emotions that it was clear that we had to translate it into a book," Hernando said.
Javier Mínguez acknowledged that "it has been a great job. Ainara has gone through all the houses of the protagonists asking and interviewing cyclists, masseurs , mechanics, doctors, all kinds of assistants, cooks ... is a great book to capture a historical moment ", said the ex-selector to almost a hundred people. Among them, the parents of Ainara and Aratz, her boyfriend. The presentation ended up turning into a talk by everyone involved as a conference with luxury guests. Mínguez continues to assure that "we all went to one. It is the best selection I've ever had. The prize went to all the runners but in the end the bullfighter finished it off, if he gets to play bone, surely the critics would have arrived everywhere ", said.
Omar Fraile was part of that victorious team. "I think it was the best ten days of my sports career and that we did not want to concentrate on Sierra Nevada. But then things were great because we thought of it as a coexistence of several friends. The best way possible to win the World Cup with Alejandro was very, very big, I think I fulfilled my role and did everything that Mínguez asked me, it's funny because the coach had told me that I should jump when cyclists did it. Caruso or Van Avermaet, it's funny because then, in the middle of the race, those were precisely the two riders who left the group. He has noses but that's what happened and, as Mínguez had indicated, I did not give a single relief at the beginning, then, later, yes because we saw that Holland was taking control of the race, "said the Biscayan.
Photos from as.com