Valencia will debut Puma in Crans Montana
Marcelino's team will play their first two pre-season friendlies in Switzerland. The technician repeats stay in the alpine town.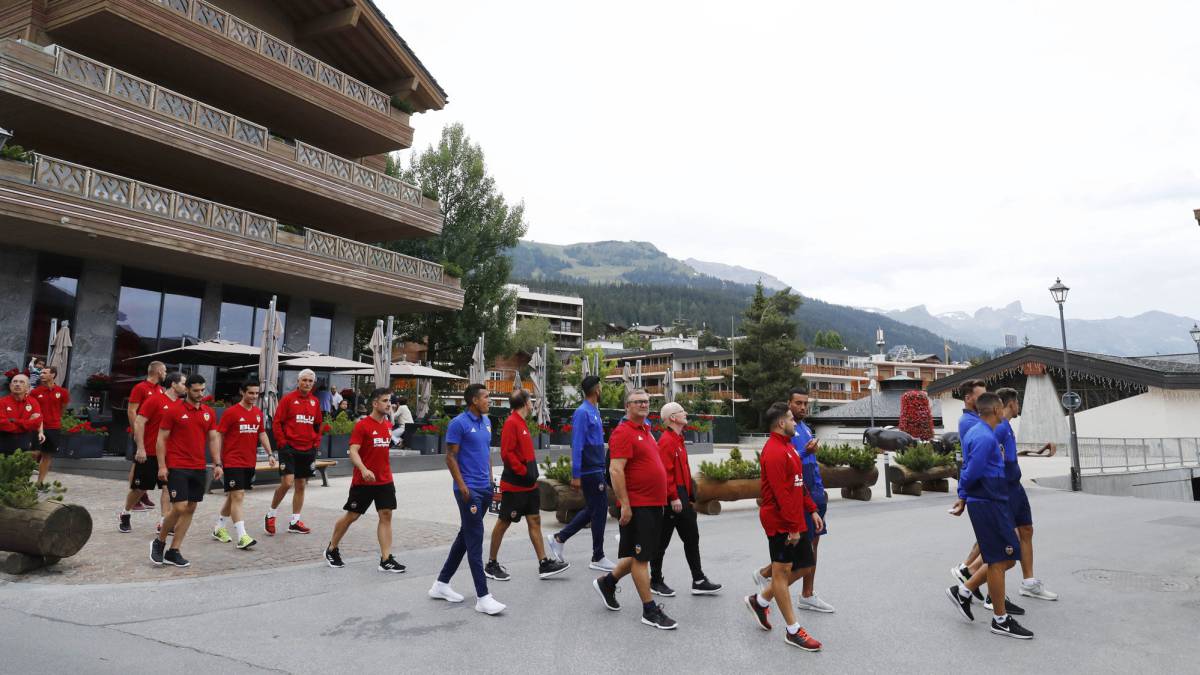 EI Valencia will play its first two pre-season friendlies in Switzerland. Marcelino repeats in the Alpine resort of Crans-Montana, where the successful Centennial season was created last summer. It will change that if the team of hotel concentration and converts the days of stay in Switzerland, which will be limited to five. But it will be in Crans Montana, in its third consecutive participation in the Football Festival of the Alps, where the Valencia will premiere the Puma Teams.
The Valencia is scheduled to present its new sponsorship agreement with Puma on July 4 or 5, a few days before the team returns to training. The players are summoned on the 8th for medical tests, while on the 10th the fieldwork will begin. In Paterna Valencia will remain until July 18/19, when it will take course to Crans Montana.
Salvador González 'Voro' and Ismael Fernández have been recently supervising the facilities where Valencia was last year. They were to the liking of the technical staff of Marcelino and the main advantage of having the stay in Switzerland is the possibility of facing top-level rivals. There are several clubs that are in the Alps at that time and Marcelino is in favor of taking the pace of competition against rival Champions profile. In Crans Montana, where they will stay for five days, will play two friendlies and complete two or three days of training.
The Valencia, while, is closing friendly dates. Yesterday he announced against the Sporting of Portugal, champion of the cup of his country, for July 28. This meeting will be held in Lisbon and will serve as the presentation of Sporting. A week later, on the weekend of August 4 and 5, of Marcelino will travel to England to play two more games, one will be against Brighton, with which he had pending a friendly for the transfer of Mat Ryan. The last friendly match prior to the start of LaLiga (August 18) will be played on Saturday, August 10 at the Mestalla, the Naranja Trophy, , which will have an Italian rival.
Photos from as.com