Unai Rementería, in the crosshairs of Alavés
Initially he would enter the payroll of the subsidiary team, especially if he manages to ascend to Segunda B. He ends his contract on the 30th of this month of June.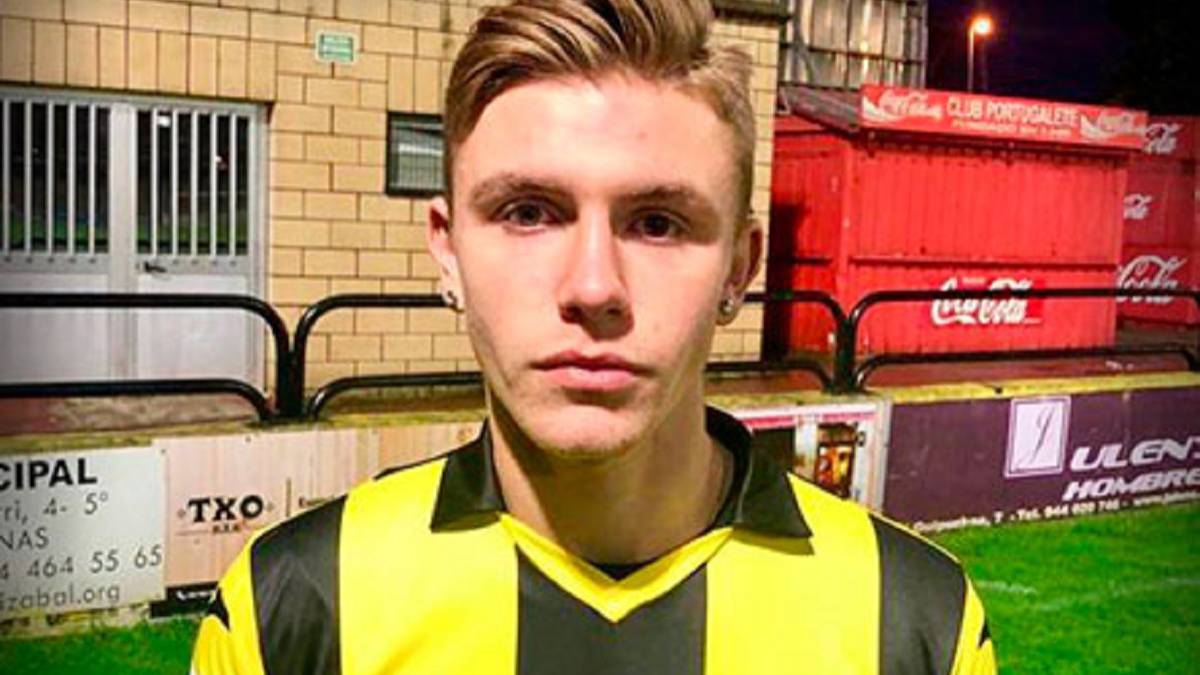 Unai Rementeria (Basurto, 10-8-99) is in the crosshairs of Deportivo Alavés. It is a centrocampista del Portugalete, which is still immersed in the promotion phase to Segunda B as well as the subsidiary of Tercera albiazul that, in principle, would be its first destination in the Vitorian entity.
Rementeria was in cantera de Lezama, then in the Danok Bat, Romo, Real Madrid (test with the cadet team), Real Sociedad, Getxo, Bermeo and Sodupe. He is 19 years old and is standing out in the whole of Portugal. Contract ends on June 30 of this month.
El Alavés is also aware of the futuro of Larrazábal. It will be necessary to see if it continues linked to the Athletic or if it looks for an exit to him. In this case, could interest the entity albiazul, especially if the subsidiary goes up to Second B and becomes a shuttle for the first team. Right now, the jewel of Ibaia is Javi Lopez, intended by the Juventus. Aware that you will get brides from all over Europe (his clause is around 3 million) the Sports Director of Alavés, Sergio Fernández, assures him that he will belong to the first team in 2020/21. Its clause will also be growing little by little.
Javi López has played this year in the Junior but is now being aligned in the promotion phase to Segunda B of the subsidiary. They want him to feel important to convince him to continue in Vitoria. He lives in the residence of the Alavés-Baskonia Academy since he is from Tenerife and his family continues in his place of origin. Another reference of the last weeks is Oleg Khakhlov, Ukrainian world champion sub-20 last weekend, which this year has played in the C.
Photos from as.com