Tremendous blow of Conway with the Toyota 7 against an LMP2
The Briton, rival of Alonso, hit against the DragonSpeed of Roberto González, although without consequences for either of the two pilots.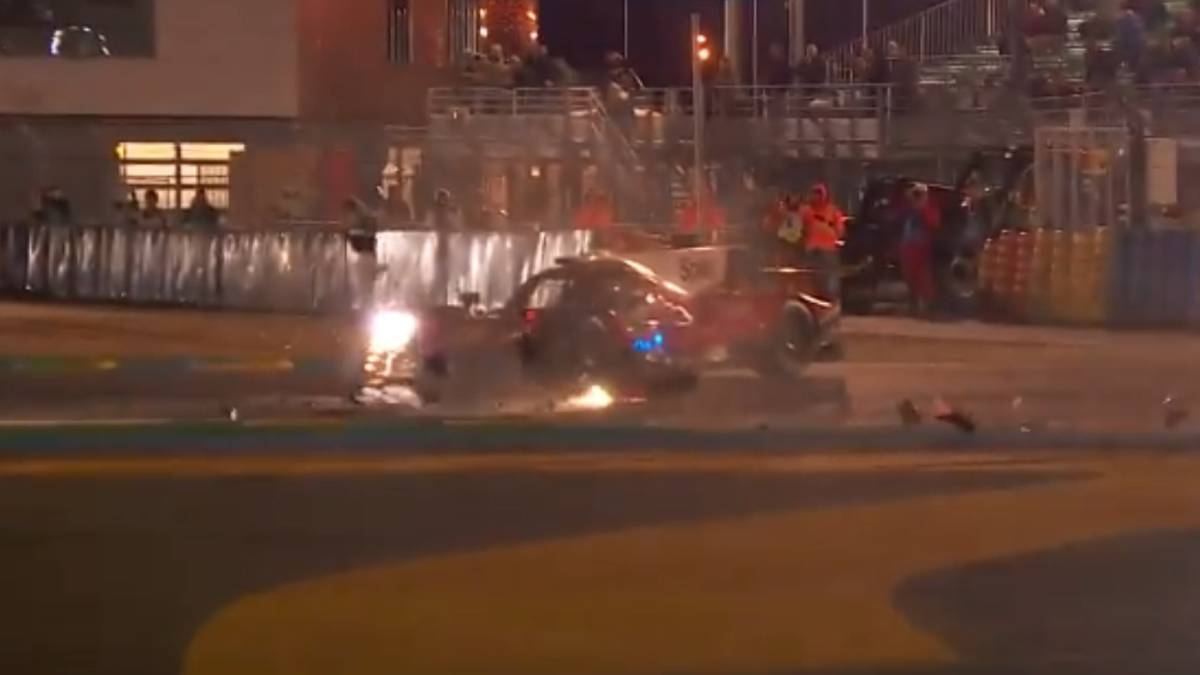 Pastor Maldonado watched the monitors and could not believe what he saw, only Speed Dragon piloted by Roberto González tried to get back on track when Mike Conway passed by with the Toyota number 7, the impact was instantaneous and inevitable. The Mexican driver had accelerated without take into account the cars that arrived and the accident was spectacular, but without consequences for any of the two pilots.
Other thing are the cars that came to harsh penalties to the pits and had to be repaired for quite some time by the mechanics in the middle of the night of Le Mans. Remember that the Toyota 7, piloted by Conway, Kobayashi and Lopez is the biggest rival of Fernando Alonso in his fight for the world title of Resistance and victory in these 24 Hours of Le Mans. There will be no consequences in any case for the second Toyota, which could return to the track when there were still 20 minutes of session.
Photos from as.com