Toni Nadal: "Borg seemed like a supermonster and Rafael has doubled him"
The uncle and former coach of Rafa Nadal valued in As and El Larguero the historic triumph of his nephew against Dominic Thiem in the final of Roland Garros.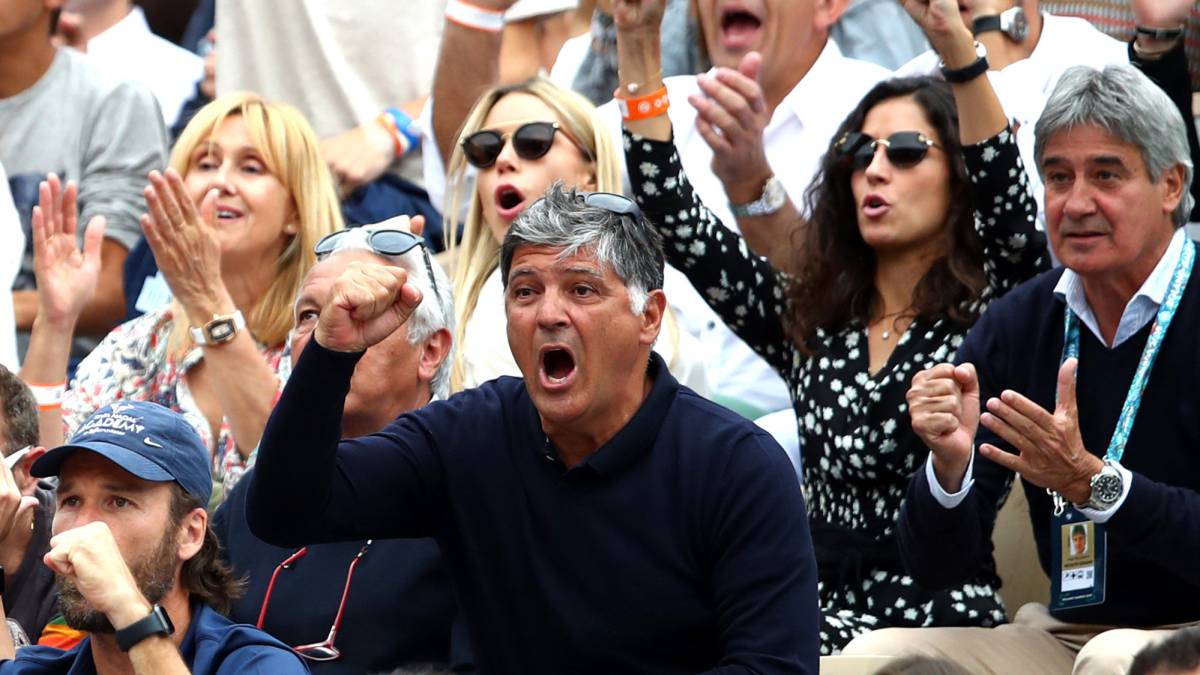 Toni Nadal valued the twelfth title of Roland Garros achieved by his nephew Rafa Nadal after defeating Dominic Thiem in the final of the Parisian tournament. 'Tío Toni' reviewed the most outstanding phases of the game and compared Nadal with legends such as Bjorn Borg, while dropping the possibility of his nephew beating Federer in Grand Slam number.
Nadal dubbed Borg in titles: "The word that comes to mind is satisfaction. I am very happy to see a family member raise a trophy and win 12 titles at Roland Garros, you can imagine. I grew up seeing Borg win six times and I thought I was a supermonster, and my nephew just doubled it, which I think is incredible. "
Nadal's evolution in the match: " At first it was hard for Rafael to overwhelm Dominic . He did not play badly, but against a rival who plays quite late, Rafael's blow was not enough to overwhelm him. Even so, I saw that he was doing well, because he thought that if he stayed constant, it was very difficult for Thiem to hold up, because Rafael is the best in that aspect of the whole circuit, he is the only one who can stay so long at such a high level . Supporting that tension is very difficult. In the second set, the game was disordered, and that my nephew does not do well to impose their game. In the third one he recovered before a bad beginning of Dominic, that was disengaged I do not know if by the accumulated fatigue of all these days, his face was not the same. Rafael picked up the ball both on the reverse and on the drive, and so could not generate speed in the response, hit backing with what Rafael could enter. "
First title in Paris: " In 2005 I was thrilled to see My nephew won the first title and I thought, 'I fucked, well, Rafael has achieved what many do not achieve throughout his career, lift at least one trophy of a Grand Slam, we have peace of mind for the remains'. Well, 14 years later he has raised the twelfth ".
Nadal improvements in these years: " Rafael has left things along the way and has added others. And I always have a speech with my children that does not work for me. I tell them that it is not possible to do things the same today as yesterday, or tomorrow as today, because that means you are on the moon, the normal thing is to improve. Rafael has improved the volley, he did well in the doubles, but he did not have the decision to go volleying, now he does it more times. With the reverse he left the ball in the center of the court and did not open it as much angle as now. Over the years it has lost a bit of power in the drive, it is normal ".
Favorito for 2019? " Next year I will say that Rafael is favorite. Before this tournament I was asked by journalists and relatives, and I said, 'I see you as a favorite'. Because I knew that if I regained a good level, I would be the favorite. It adapts very well to the conditions of the dirt track and has won many times. The thirteenth is far away now, but we are going to think about it. "
" It is possible that it exceeds the Federer brand "
Toni Nadal also went through the microphones of El Larguero, where he hinted at the possibility that his nephew could surpass Roger Federer as the tennis player with the most Grand Slam in history. "If Federer beats us at Wimbledon, I do not know what to tell you, but I think Rafael still has a few more years of tennis at the highest level and it is possible that he can surpass Federer's mark, which is not easy because to date it is the best in history, this triumph gives him wings to try even harder, "said Toni Nadal.
Photos from as.com