Toni Nadal: "This Rafael is not the one from Barcelona, I trust him"
The 'Uncle Toni', who will be in Paris this Sunday for the final of Roland Garros, analyzes in As the duel of his nephew with the Austrian Dominic Thiem.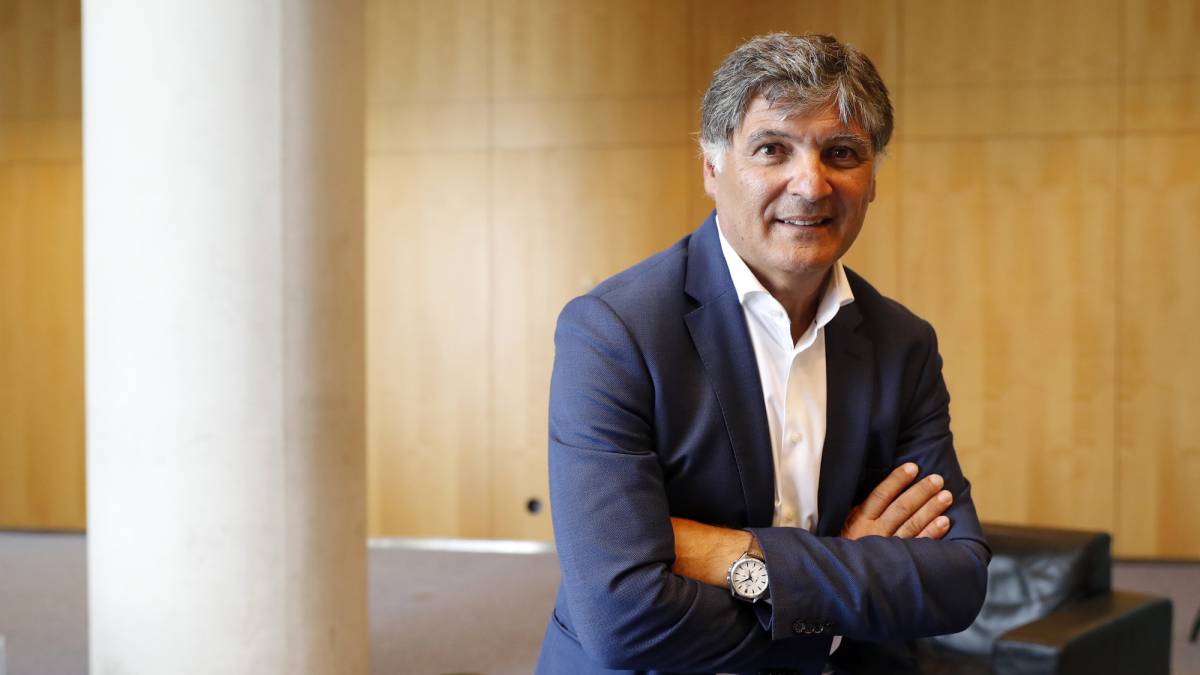 Toni Nadal will be in Paris this Sunday to witness on the track Philippe Chatrier the final of Roland Garros to be played by his nephew Rafael for the 12th time. This, the second consecutive against the Austrian Dominic Thiem. The 'Uncle Toni' analyzes the duel for As:
An even and complicated match
"It will be a complicated match," their last match, in Barcelona, ended with a Thiem victory, but I believe that circumstances have changed El Rafael del Godó It's very different from Rafael de París. If my nephew plays well, he will have his chances of victory, it will be an even match, but I trust him.The ones who reach the final are usually the ones in better shape ".
Thiem and his power when hitting the ball
"Thiem is a young player, with a very high power in the shots, I do not know if he can even be the one who hits the ball hardest at this moment of the whole circuit." There is very little difference between the players of very high level and now it seems a little bit better than Djokovic on the ground, a surface in which he has progressed a lot in recent years ".
The days of rest and his influence
" No I believe that s The fact that Thiem will play four consecutive days is decisive. Yesterday was more than two hours on track and I do not think it is such an important factor. Of course I prefer Rafael's situation to face a final, but if it had happened the other way around, I would not think at all that he would arrive in very inferior conditions to those of the rival. It does not affect too much. "
Sensation of control and good level of play
" Rafael was very involved in the court in his games against Goffin and Londero and he played quite well. With Goffin he lost a set, but the feeling was always control and good level of play. From Rome has been at a great level. He won Tsitsipas and Djokovic. Here he has gotten into the final after beating Federer clearly. His tournament is still very good. "
Twelve times at an incredible height in Paris
" To win 12 times Roland Garros, if he succeeds, is an outrage. I grew up watching Bjorn Borg raise the title six times and I thought it was stratospheric. If Rafael wins in this final, he will double a mythical player like the Swede. It is not a very normal thing and it means that it has been at an incredible level. There are 83 games with which he has reached the final 12 times ".
It's better not to think too much about history
" For him it is a very important game in his aspiration to surpass Federer. It is not easy, but if it were to rise with this victory, it would be closer to two, although each year it is more difficult to win a Grand Slam. I do not think he thinks about that when he comes out to play. My dream was always to become a great player and enjoy seeing him. I give advice, but as an uncle and ex-trainer ".
Photos from as.com