"People thought that Bale was going to be better than Cristiano"
Ramón Calderón was interviewed by Sky Sports and spoke about the Welsh situation at Real Madrid. "Maybe the best solution would be to give it up," he added.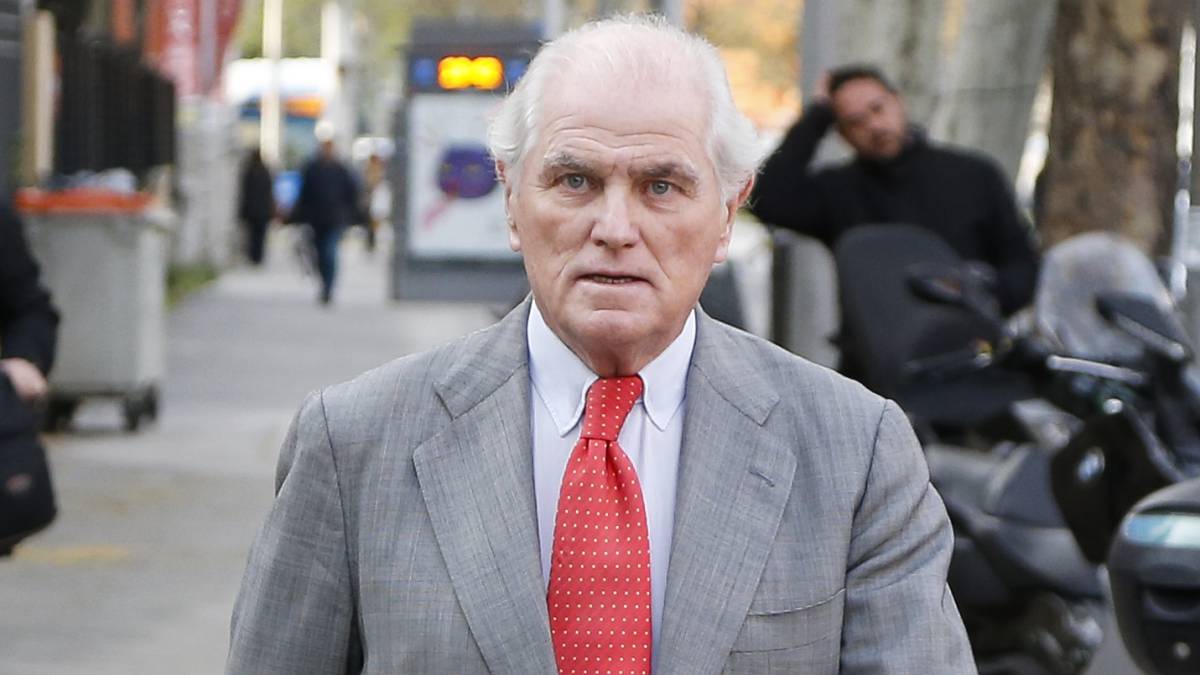 Ramón Calderón, former president of Real Madrid, spoke for the British Sky Sports channel about the situation of Real Madrid and especially of Gareth Bale. The Welshman is going through his worst moment since he arrived at the white club in 2013 and Calderón offers a solution that will satisfy to both, that leave ceded a season.
El that was maximum white agent spoke on the situation of Gareth Bale in Madrid this season. described it as "very difficult" and "disappointing" for the Welshman on a personal level. It's very difficult, it's clear that Zidane does not count on him. He made it clear last season by not putting him in the 11. It must be very disappointing for a player like him, "explained Calderón.
" The problem is the transfer Real Madrid wants a lot of money for him but I think it's difficult for that to happen, maybe the best for both is an assignment.The player could recover his confidence on the pitch and raise his price while being owned by Real Madrid "contributed as a solution Calderón to the problem of Bale in Real Madrid.
In addition, the president took stock of the Welsh stage in the white club and the weight of his comparison with Cristiano Ronaldo as a result of the salary he received when he arrived. "Bale has not triumphed here for many reasons, for injuries but also for the handicap of salary When he arrived we paid him more than Cristiano and people thought it would be better than Cristiano but that is very difficult," he said.
"Fantastic" Hazard and the difficult operation by Pogba
In addition to Gareth Bale, Eden Hazard and Paul Pogba were two other names that took the interview with Ramón Calderón on Sky.
"Hazard is fantastic but Cristiano is unique. We will never see or find a player like him." Eden has talent and a lot of skill and has shown it in the strongest league in the world, the Premier League ", Calderón flattered the Belgian who was presented this Thursday as a new white player.
Also analyzed its impact on what is already his new team. "He can play in both bands He's a good dribbler and has an excellent pass that allows him to play in many positions: attacking midfielder, extreme, false nine ... It's a fantastic opportunity", explained Calderón.
to be easy "said Ramón Calderón about Paul Pogba, another of the targets targets." Manchester United is not going to let go a player of that level if it is not for a large amount of money. "Se they have been talking about to 170 million pounds It is an opportunity but United has to wait because the player has a contract until 2021. ", analyzed the president.
" Knowing that he is an important player who is also young and that Zidane asks for him continuously, they should be waiting in the offices with a briefcase loaded with money. That, if United wants to sell it and also the player has the last word. I do not know if he wants to go "he said. re the French midfielder.
Photos from as.com