This is Coco Gauff, the youngest player to play Wimbledon in the Open Era
The American made history by being the youngest player to qualify for the final Wimbledon draw in the Open Era with 15 years and 122 days. It will be seen with Venus Williams.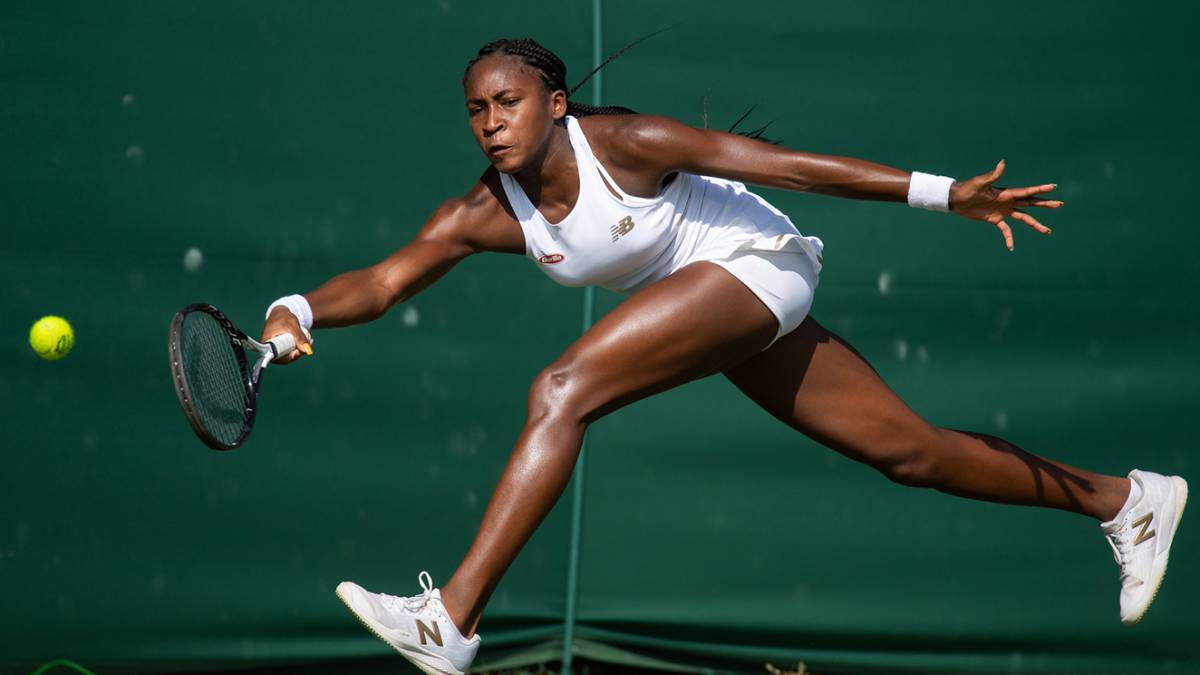 The American Cori 'Coco' Gauff made history after becoming the youngest player to qualify for the final Wimbledon draw in the Open Era at 15 years and 122 days. The American, one of the promising young tennis world, exceeded Belgian Greet Minnen for a double 6-1 to enter the final Wimbledon draw, where she will play her first Grand Slam match against five-time champion Venus Williams, 24 years older than her (the oldest of the Williams turned 39 the last day 17) .
In this way, the young American tennis player broke the record of precocity held by the British Laura Robson since 2009. Despite his victory the routine continues for Gauff, who had to do a test from London for the institute in which he studies in Florida.
The fairy tale for Gauff started eight days ago, when he was buying dresses online to attend the academy of Patrick Mouratoglu (technician of Serena Williams and where Gauff usually trains) when he received an invitation to play the Wimbledon pre-match, where he has ravaged winning all three of his matches without giving up a single set and giving up a maximum of four games in the disputed races after beating the Spanish Aliona Bolsova, the Russian Valentyna Ivakhnenko and the aforementioned Greet Minnen.
Gauff was very happy after getting this historic feat on the London grass. "It's fantastic, I did not know the records that I broke until someone told me, I feel very lucky to be able to do it." I want to thank my parents because they never put limits on my goals because sometimes parents can do it. My parents always tell me to aim as high as I want, and I'm happy for it. They not only accept the goals I set, they sacrifice everything to make sure I get it. "
The American tennis player already has the backing of well-known brands like New Balance and Head and in his junior track record he already has the US Open of 2017, which he won with 13 years, and the title of Roland Garros achieved last year. Before Venus Williams wants to achieve his first great victory in a match that can symbolize the change of generation in American tennis.
Photos from as.com