Thiem: "I'm going to leave everything on the track against Nadal"
The 25-year-old Austrian repeats the final after winning Djokovic. Last year, he fell in three sets against the Spaniard. "He is the favorite," he acknowledged.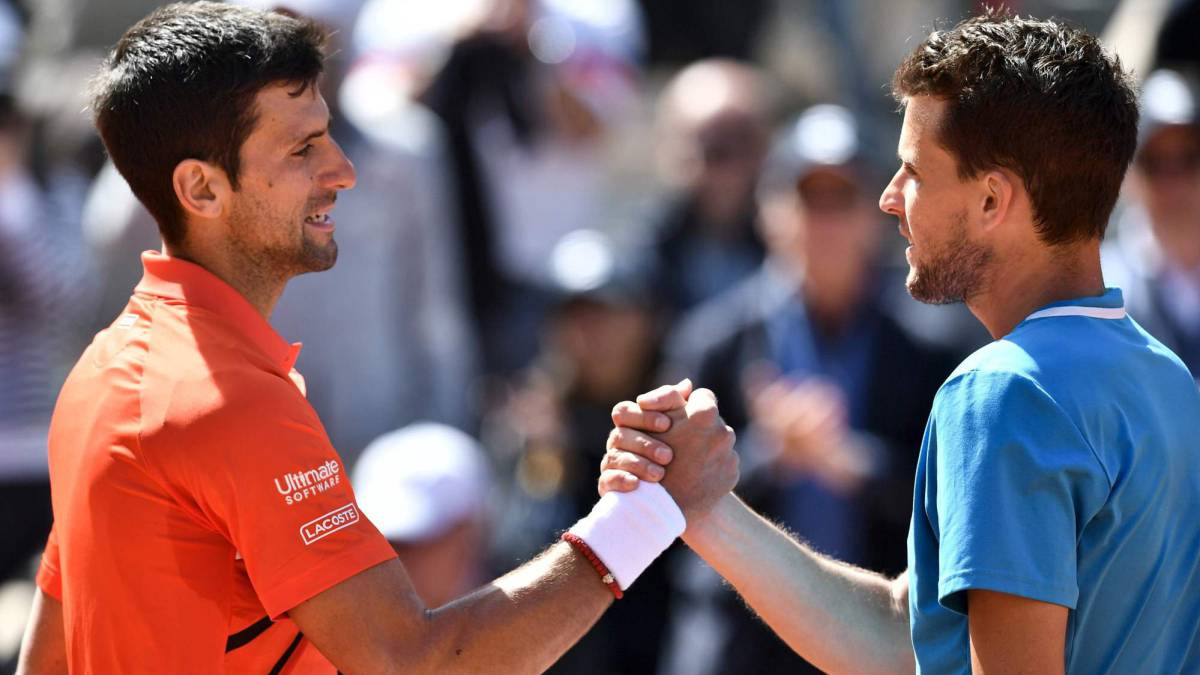 Dominic Thiem (25 years) had enough temper to, after two days of interruptions, defeat Novak Djokovic by 6-2, 3-6, 5-7, 7-5 and 7-5 in 4h: 13. "It has been my first game that has reached the fifth set at Roland Garros, has been incredible, "he explained at the foot of the track.
The Austrian appreciated having reached the final" in a semifinal where were the three best players in history. " "It is incredible to have defeated the 15 Grand Slams champion", he reported.
This Sunday (15:00, Eurosport and DMAX) Rafa Nadal will be measured, in a reissue of the final of last year that was awarded the Spanish for 6 -4, 6-3 and 6-2. "Last year was a great experience, but I hope to be better this Nadal is the favorite, because for me it's only my second Grand Slam final." Yes, I'll leave everything on the track ", warned.
In wheel of press, Thiem spoke more about duel against Nadal: "Playing against Rafa is the biggest challenge possible, but six weeks ago I played against him in Barcelona, I will try to do the same thing knowing that it is more complicated here, but I will try to base myself on the positive feelings of that match. "
" I've played big games against him (Nadal) on clay and I've won him, I have to be convinced that I can beat him. It's a dream to win this title, if it's not tomorrow, which is possible by the magnitude of the opponent, I'm not going to put much pressure, "he added before speaking about how he feels after playing three days in a row: " Physically I feel fine. "These two days have been tough, but I feel good. I have a lot of adrenaline and tomorrow will last. I'm not tired, I can rest after the tournament. I'm going to give everything. "
Photos from as.com