The World reconstructs Reyes' accident: "We were flying"
The newspaper makes the journey that the soccer player made the day of his mortal accident. The conclusion: the average speed of Reyes would have been 152.8 km / h.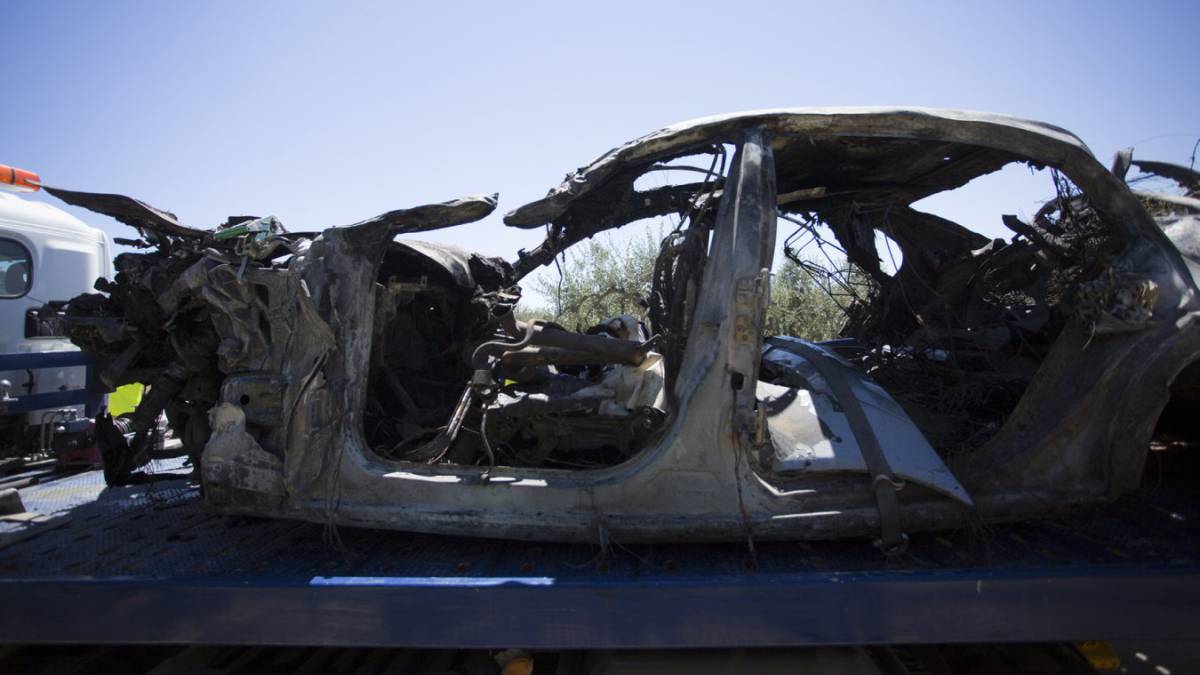 The newspaper El Mundo reconstructs with a 115-hp rental car the route that José Antonio Reyes made on the day of his fatal accident. The player left the sports city of Extremadura at 10.30 am because he was not called for the match against the Cádiz He was accompanied by his two cousins Juan Manuel Calderón and Jonathan Reyes. He wanted to arrive as soon as possible to surprise his wife, Noelia.
According to the newspaper, Reyes took the provincial road BA-012 and, after 1.3 kilometers had to take the local road EX-359, where they can not overcome the 60 km / h. Subsequently, the player went to the A-66, known as the Autovía de la Plata. Between the radar of the departure of Almendralejo and the next there are 138.1 kilometers away; for to make the journey in the time that Reyes completed it would have to overcome long 220 km / hour.
El Mundo reporter reports that when entering the SE-30 the speed stops range from 60 to 80 km / h. As they claim, Reyes had respect to that area for different radars (had received several traffic fines) . It is a straight, easy road with no black points. However, the speed at which he was driving, 237 km / h as published by Mundo Deportivo, was fatal.
At kilometer 17.8 of the A-376, the player lost control of his Mercedes Brabus S550. According to Mundo, the car hit the parapet and bounced. He went off the road and ran into a fence that, instead of slowing the car, catapulted him. The journey without touching the ground was about 30 to 35 meters: it began to spin and lose different parts of the chassis. The only thing that stopped him was a small bridge. Juan Manuel, the only survivor of the accident, clarified when questioned by the Civil Guard: "I do not know what José did ... I do not remember, the car is blown up ... We were flying" .
El conclusion World is that the average speed of Kings would have been 152.8 km / h. When he crashed he had made 191.2 kilometers in one hour and 15 minutes. The time it took them to do so, following traffic regulations, was one hour, 56 minutes and 44 seconds.
Photos from as.com