The World Cup turns 70 and MotoGP celebrates it in a tuxedo
On June 13, 1949, Freddie Frith won the 350 TT race on a Velocette, the first to qualify for the World Championship.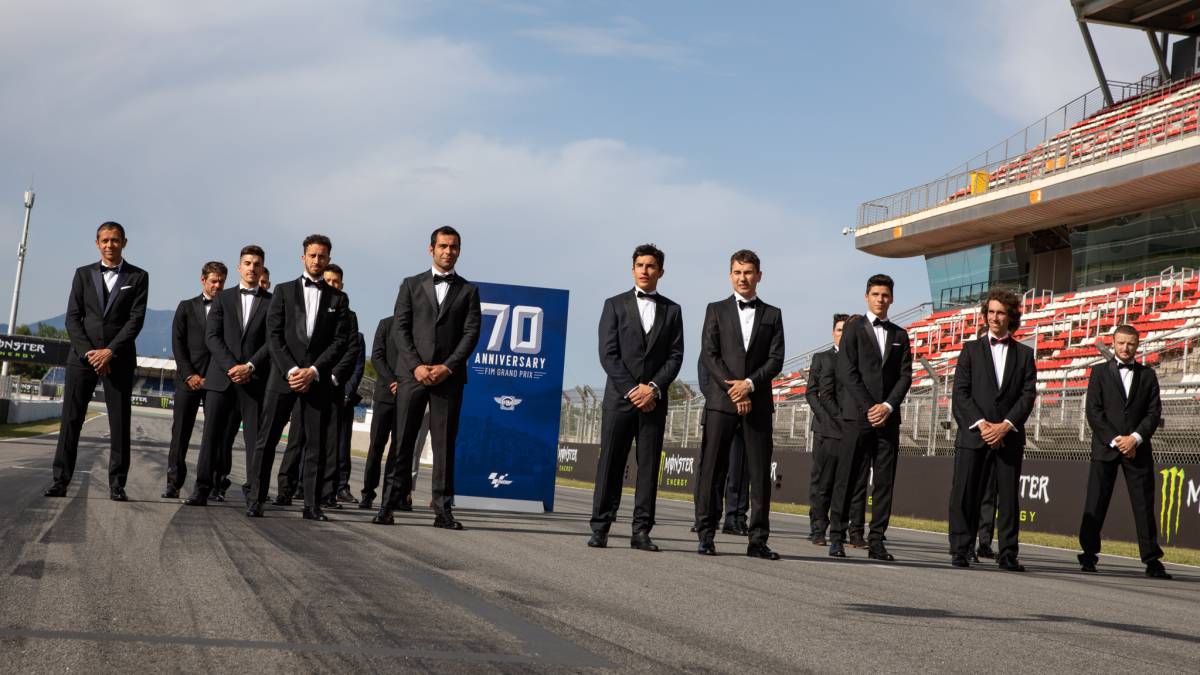 The World Speed Championship has reached 70 years of life today and MotoGP has celebrated it by dressing the members of the tuxedo grill. Well, all but one, because the Malay Syahrin was wearing a gray suit instead of wearing the garment Black with a bow tie that all the others wore. It has been an original way to honor such a round figure on the Montmelo line.
On June 13, 1949, 70 years ago, the British Freddie Frith won on a Velocette 350 TT race, the first scoring for the Championship of the Mundo. Thus, reviewing the story, has been asked the pilots present at the press conference with which the GP of Catalonia has started with which historical drivers would have liked to run. Only one name has been repeated, that of Kevin Schwantz, 500cc champion in 1993 with Suzuki.
Márquez has replied that he would have liked to run against Doohan; Dovizioso, against Rainey; Pertrucci, against Liberaty, because he was from his town; Aleix, against Crivillé; Canet, against Simoncelli; and Rins and Maverick, against Schwantz. There would have been some great duels.
Photos from as.com