The Warriors will offer Klay Thompson a maximum contract
According to Wojnarowski, the Bay franchise will propose to the escort a five-year agreement for 190 million dollars, when the market opens.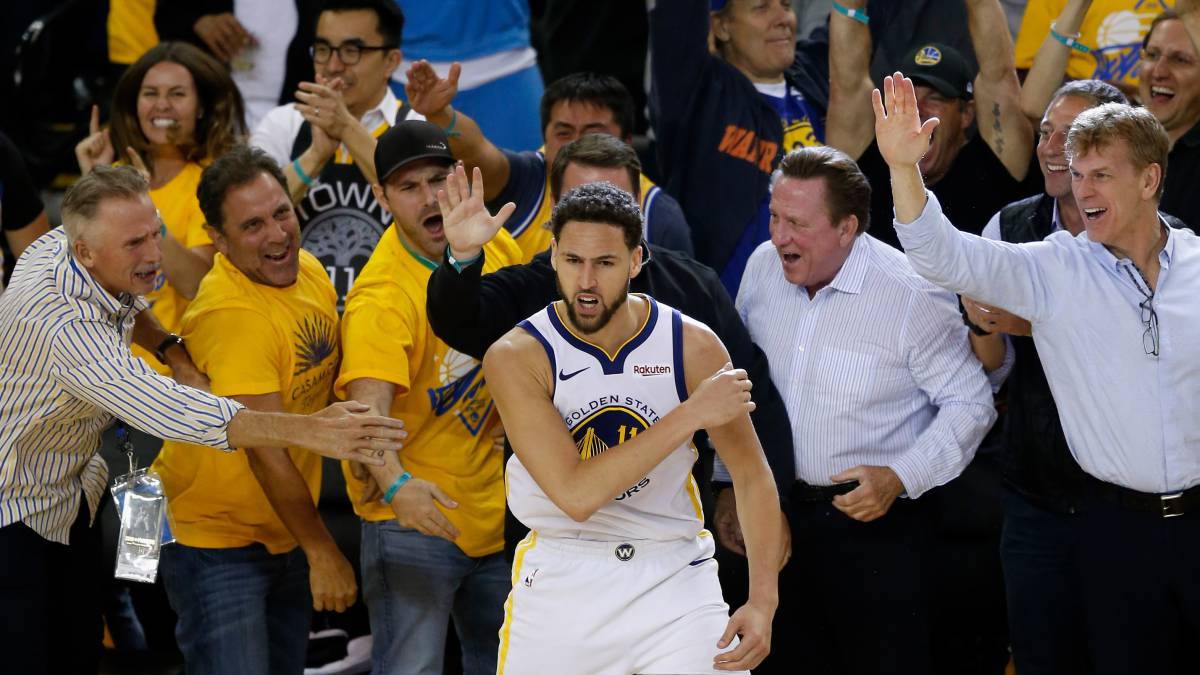 Almost against all odds, Warriors are going to keep Klay Thompson away. The escort has heard siren songs throughout the season, as he was one of the most sought after free agents in the market. However, after his severe knee injury in the Finals, his price seems to have declined for all teams in the league, except for the Californian franchise. According to Adrian Wojnarowski, the Oakland team plans to offer the guard the maximum contract that he craved for and that has kept him, at times, with his head out of the sport dynamic of the season. The agreement, as the ESPN journalist points out, would be closed for five years and a total of 190 million dollars.
The offer will be received by Thompson as soon as the period of free agents is open (in the early hours of Sunday to Monday, Spanish). The Warriors do not want to waste time, now they have also renewed Bob Myers, in case some other team decides to go for Klay. It should be noted that the guard is a player who had an almost iron health throughout his carrear (for example, he has only lost 25 games, including Playoffs, since Steve Kerr, in 2014, became the Warriors coach) . The Bays seem to have no doubt about returning to Thompson's elite.
If both parties finally reach agreement, the player would be tied to the franchise that chose him in the 2011 draft almost for life. They would add, in this way, several chapters more to the history of the Splash Brothers, that so many joys have brought to the team and that so many can bring back.
Photos from as.com