The Warriors, against the public of the Raptors: "It was disgusting"
"I have no words to explain how angry I was," Klay Thompson said after the reaction of the stands to Kevin Durant's injury.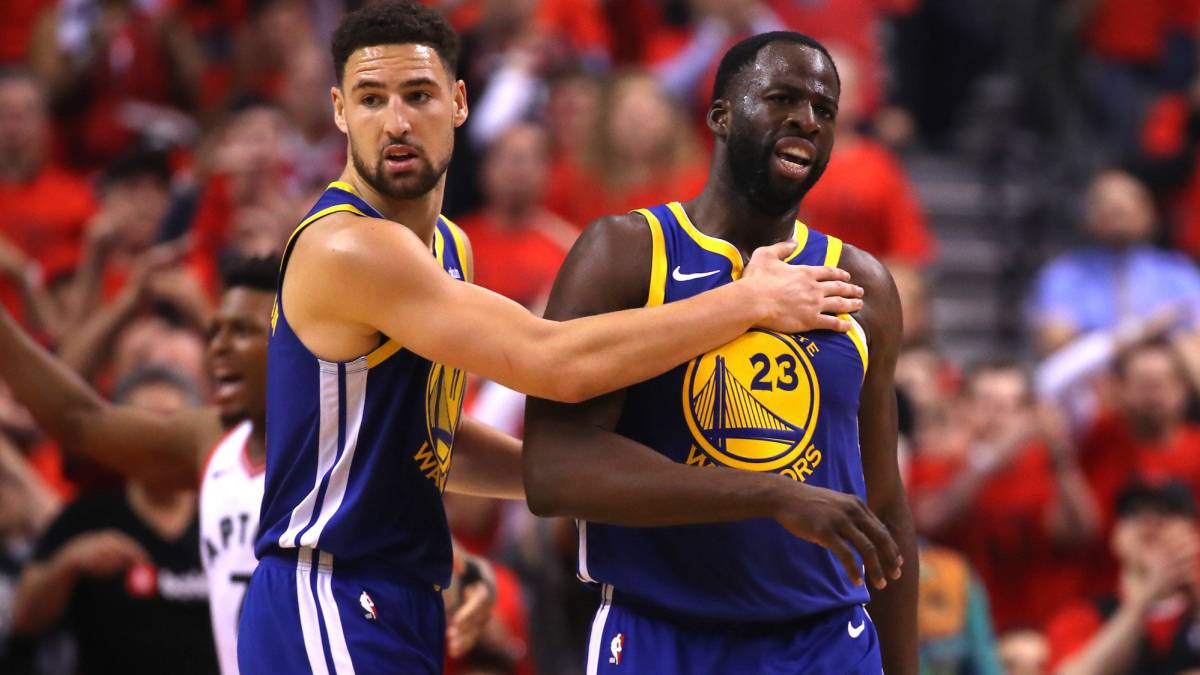 In an agonizing game that will go down in the history of the NBA Finals, the Warriors saved the first match point and earned the right to (3-2 now) play at least one more game at their Oracle Arena in Oakland. It will be on Thursday (03:00 Spanish time) and it will be the first ring in the history of the Raptors or the ticket to a seventh game and the possibility of the Warriors being the second team to overcome a 3-1 in a Finals after suffering in their flesh that reaction of the Cavaliers in 2016.
Everything the Warriors do from now on will be, of course, without Kevin Durant. In a dramatic sequence, the forward returned to play a month and a day after his right leg muscle injury, shone in a few minutes dominated by the Warriors and had to leave in the second quarter, again injured. In addition, after the game came the worst news: a lack of definitive evidence, it seems that there is an Achilles tendon injury that would be devastating for Durant and that would completely change the whole NBA landscape, with the impending summer market to the head.
When Durant fell, part of the Raptors' crowd cheered his injury, prompting immediate reaction from Canadian franchise players like Serge Ibaka, Durant's former partner in the Thunder, and Kyle Lowry. Later, when he was leaving to the wardrobe disconsolate and helped by Stephen Curry and Andre Iguodala, the applause was a tribute to a KD who obviously will not play more in these Finals.
But the players of the Warriors were impressed that first reaction of joy of the tier after the injury. Klay Thompson was one of the clearest about it: "It was disgusting, it was absolutely ridiculous, I can not even explain at all with words how angry I was". And Draymond Green also spoke clearly: "I could not believe it, it seemed unreal, no class, no class, Canadians have always seemed very nice people but this time they have not had anything of class" .
Stephen Curry, por his part, was the least blunt. Do not forget that he spent a few years of his childhood in Canada, when his father (Dell Curry) played in the Raptors, and his wife is Canadian: "I do not know what to think of that moment, is confusing. I have lived with the people of this city. I thank the players like Lowry and Danny Green who calmed things down a bit, we have to understand that there is a human being there, it is not just about saying 'hey, he has been injured, to be champions ".
Photos from as.com